LARISA OLEYNIK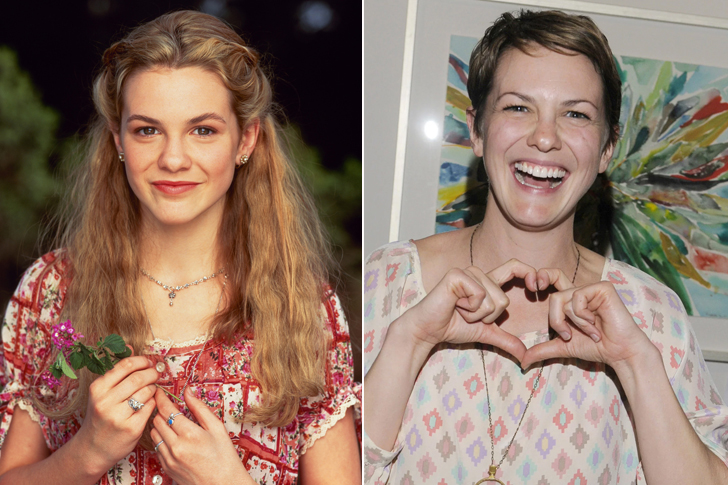 During the 1990s, Larisa Oleynik was one of the most successful teenagers not only in Hollywood but in the whole country as well. People often called her "one of America's favorite 15-year-olds" and appeared in many programs that decade. However, she didn't start her career on screen but as a stage performer first. Currently, she is working on kid- friendly series and owns almost 4$ million as of now in 2020.
She has just turned 39 and its worth mentioning that she has maintained her stature through out the years. Her acting skills remained sharped and everyone admires her choices of roles till now. She also outperformed more than 400 applicants for the role of Alex Mack in the hit television show The Secret World of Alex Mack that ran for almost four years. She later decided to take a short break from Hollywood and pursued a degree at Sarah Lawrence College.
SEAN O'NEAL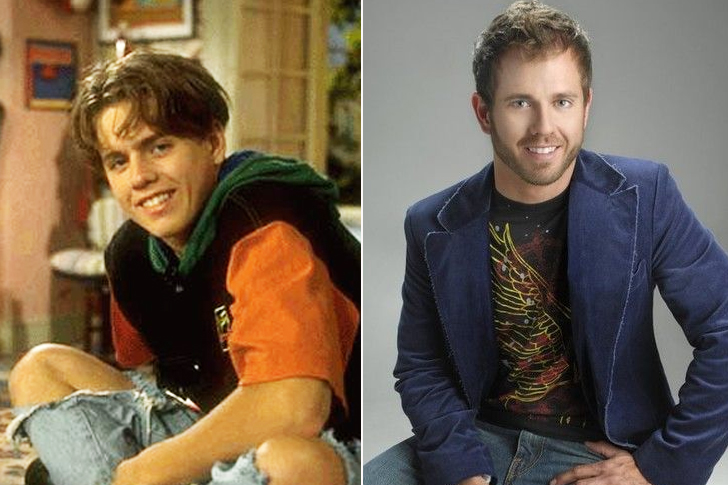 Sean just turned 45 and his writing abilities are proven festinating as he often writes articles on different topics based on his inklings. He has good looks mingled with intellect. The teen-oriented sitcom Clarissa Explains It All produced many great talents in the industry and that's also the case for the former child actor Sean O'Neal. His most popular television casting was with that sitcom as Sam Anders. He got two Young Artist Award nominations in back to back years and he could probably achieve more if he had continued working in showbusiness.
After the show ended, news surfaced that he was leading a boy band in his hometown in Florida. However, there were no records or singles released that had any affiliation with him. A recent picture resurfaced and to everyone's satisfaction, he is still good looking, but no information could be digged up regarding his whereabouts. There is very little news about him today but we are certain he's pretty smart with his investments.
SENTA MOSES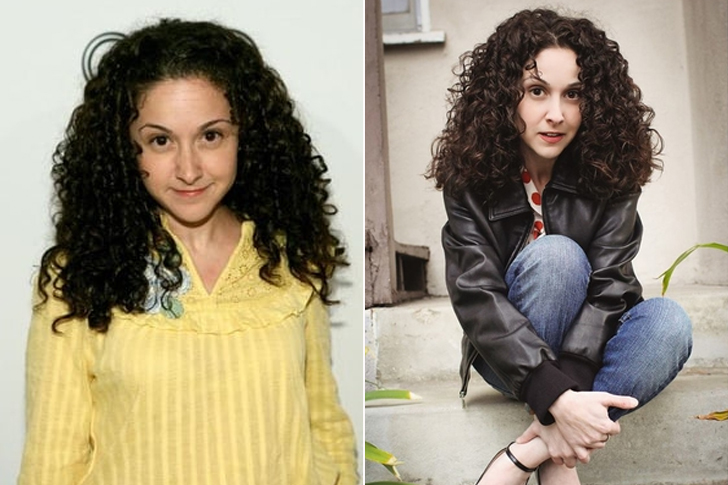 When talking about child stars and child actresses, most people would think of children in their toddler years. However, in Senta Moses'case, she started appearing in television commercials at the age of less than a year old. After that, she became part of more than 100 national commercials that provided her extra boost in her bank account that made her financial advisor proud.
Unlike many actors and actresses, she is able to juggle show business and her education together very well. She was still in high school, attending Chicago Academy of Arts when she starred in Home Alone 1 and Home Alone 2. At sixteen, she moved to Las Angeles, California, and got her Bachelor's degree from University of Southern California, School of Theatre. She's still active in the acting scenes up until now but she clearly earned more during her career as a child star. Not only has she acted in roles that have brought her fame, but has guest starred in big shows like Jane the Virgin.
JONATHAN LIPNICKI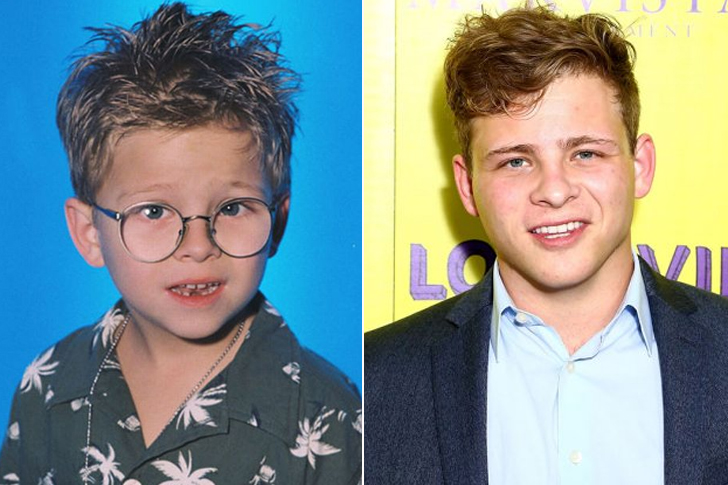 There was a surge of family-oriented comedy films during the 90s up until the mid-2000s and that's when Jonathan Lipnicki made a strong push in the industry as one of the premier child actors of that generation. He appeared in many hit movies of that time including the 1996 film Jerry Maguire and Like Mike. He even appeared in two films under the Stuart Little franchise as George Little.
Over the years, he's been constantly working alongside many insurance agencies and medical practitioners as an active member and speaker of the Breast Cancer Research Foundation and Juvenile Diabetes Research Foundation. He's doing these while he's not filming a project in Hollywood. Jonathan has acquired a considerable amount of money from his performances and production experience. In spite of having taken a break in acting during his young age. Jonathan still climbed back to the entertainment industry, and he's getting a lot.
SUSAN OLSEN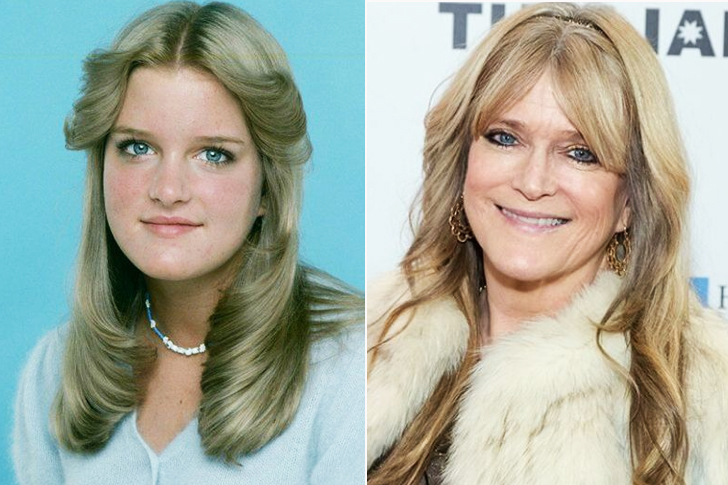 During the late 60s and 70s, Susan Olsen's name became known in almost all households because of her role as the youngest child from the hit sitcom The Brady Bunch. She appeared in the show for more than 100 episodes and her peers easily recognized the significance of her personality in the industry. VH1 even ranked her No. 34 on their list of The 100 Greatest Kid Stars of television and film in 2005.
Her career slowed down over the years and that's probably the reason why she went on and focused most of her time creating arts and spending some of her efforts in animal welfare advocacies. Even if her career dwindled down a bit, she never really worried herself with loans and other financial matters. She completely dedicated her life in taking care of her family. After the death of her husband, she ran family-owned business with her son for many years.
JOSH SAVIANO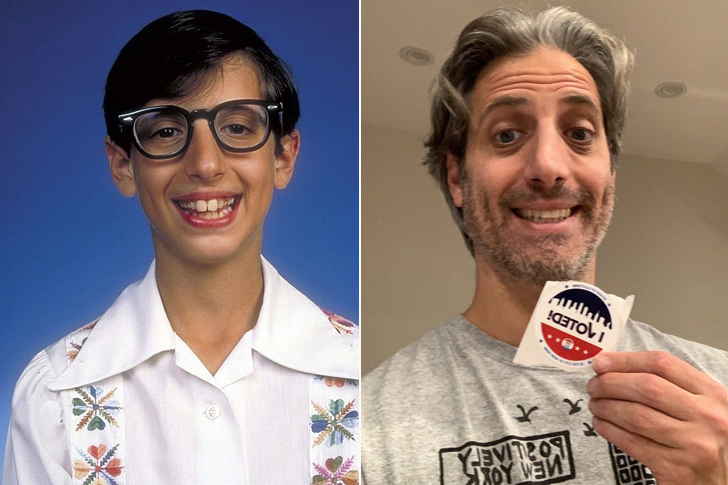 Who would have thought that the former child star, Josh Saviano, would become a successful lawyer? Yes, you got that right and we are talking about him and his successful life after he dominated the entertainment scenes when he was just a child. Though he only got a few credits, the roles he got were somewhat well-known and that made a huge difference in his earlier career. That's also one of the main reasons why he easily left his mark in the industry.
He left Hollywood life and started focusing on his studies and that might be the right decision for him since it paved the way for him to become a bona fide lawyer. Even though he took breaks in his acting career but still he is very consistent and earning a reasonable sum of money from his acting career. Josh's net worth is approximately $1lac to $1M. According to December 2020, Josh is of 44 years and he is turning 45 in a few days.
TATYANA ALI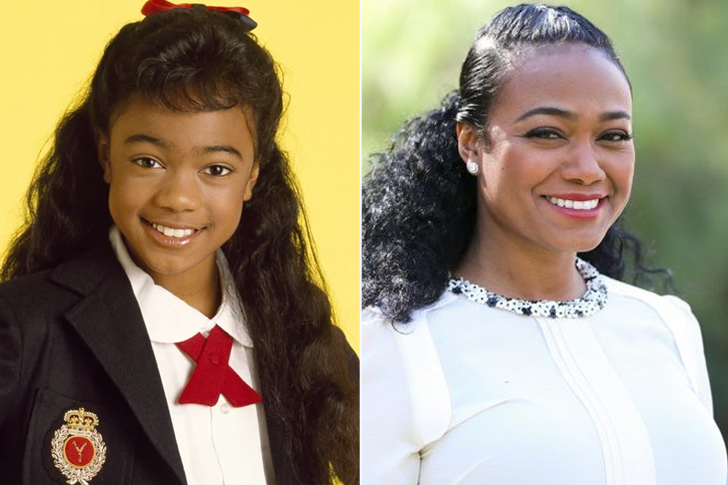 Tatyana Ali became a popular star during the 90s thanks to her part as Ashley Banks in the hit NBC sitcom The Fresh Prince of Bel-Air. However, she actually started off her career as part of the squads in the educational program Sesame Street. Aside from her successful childhood, Tatyana Ali also managed to grab a degree in African-American Studies and Government in 2002 and worked as a spokesperson in the 2008 presidential campaign.
Though she's not that active in Hollywood anymore compared to the earlier part of her career, we are sure she's living happily with her family. Other than this, Tatyana seems to attract many rumours about her that eventually boost her popularity. She is also scrutinized for being Muhammad Ali's daughter which proved to just a fallacious notion. Despite this fact, she is an advanced girl of this era, brings innovation is her social media and daringly talks on hot topics like colourism and scrutiny.
HENRY THOMAS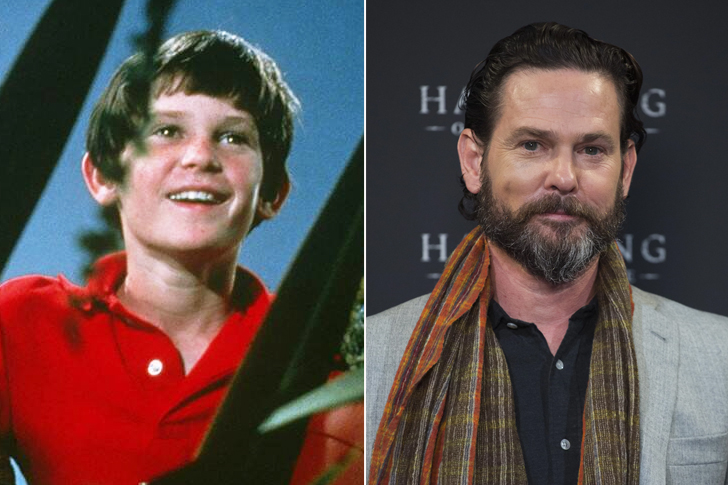 The 1982 blockbuster hit E.T. The Extra-Terrestrial was one of Steven Spielberg's masterpieces and his movie produces some of the premier talents in Hollywood and one of them is Henry Thomas. He took the role of Elliott on that iconic film and it pretty much catapulted his reputation as one of the top talents in the industry at that time. He did that feat during his childhood years and veteran personalities in Hollywood already can see the star potential he can offer on the table.
He's still active in Hollywood and has a couple of film and television credits recently but it would be hard for him to match the success he got from his biggest project. Even then, with his cute looks and generous attitude, he is a trend setter and catches much of attention from industry. One thing that seems super amazing about him is that he appears in different roles and knows how to justify them perfectly. Last year he was arrested for driving being intoxicated and installing prohibited things in car.
ZACHERY TY BRYAN
For those who love staying on the couch and watching television back during the 90s, we are pretty sure that you have seen an episode or two of the famous sitcom during that decade called Home Improvement. That's also the show where Zachery Ty Bryan earned a legit title of a child star in Hollywood. However, his acting career never saw the same recognition he got from his previous got from Home Improvement.
In 2008, he slowly transitioned himself from a personality working in front of a camera into a key figure behind the scenes as a producer. His financial advisor might have reminded him of a couple of pointers about getting another avenue of income and not relying only on one source. He is currently having money that's worth of $4 million. That's freaking amazing. Bryan's film roles include the school bully and Sinbad comedy First Kid. It is important to point out that recently he has been charged with 2 felonies for allegedly strangling his girlfriend.
SARAH ROSE KARR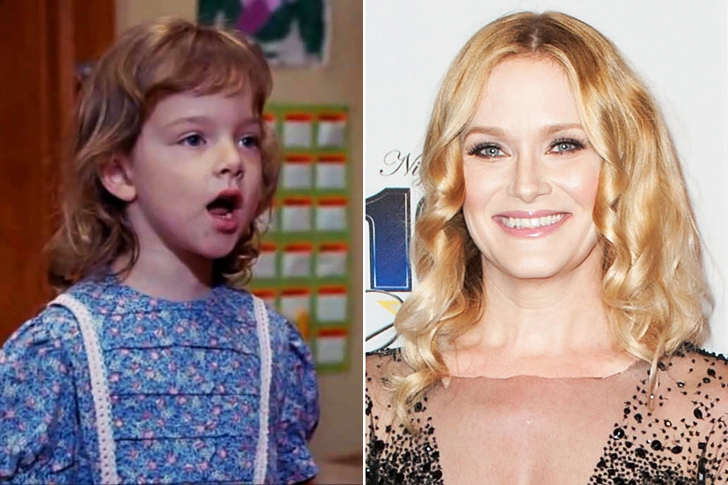 Sarah Rose Karr possibly has one of the biggest star potentials of any child stars during her time in Hollywood. However, she decided to quit acting after just five fruitful years in the industry. We are not certain if she and her camp already set multiple investments for her future or if she's focusing more on her studies. She appeared in the 1990s classic Beethoven and Beethoven's 2nd.
After her last role in the 1995 film The Four Diamonds, she just went under the radar and never appeared in any films again. She's stepped away from the spotlight and graduated from the New College of Florida in 2003. She did a great job at maintaining anonymity as even the media cannot get a glimpse of her anymore. She is currently 36 years old. The reason as to why she left everything and why she's not stopped out in the open anymore still remains unknown till now in present.
JEREMY MILLER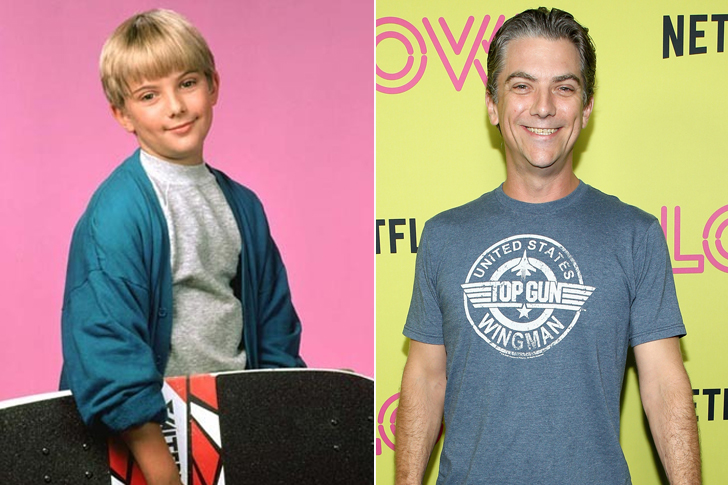 Most people widely remember Jeremy Miller in his role as Ben Seaver in the hit 1980s sitcom Growing Pains. He became one of the most exceptional young talents during that decade and was awarded a couple of merits including two awards from the Young Artist Award committee. Jeremy Miller experienced first-hand that fame can be described as a double-edged sword. He realized that his career could be beneficial and scary at the same time.
During his early teenage years, stalkers started to become a problem for him and his family. That is something that any kid is not prepared to be in. Though a top-notch home security system might be the answer to all of his worries, he could not push through with all the attention and negativity. He's been out of Hollywood for almost a decade now so he might be satisfied with the way his life is running now.
JENNY LEWIS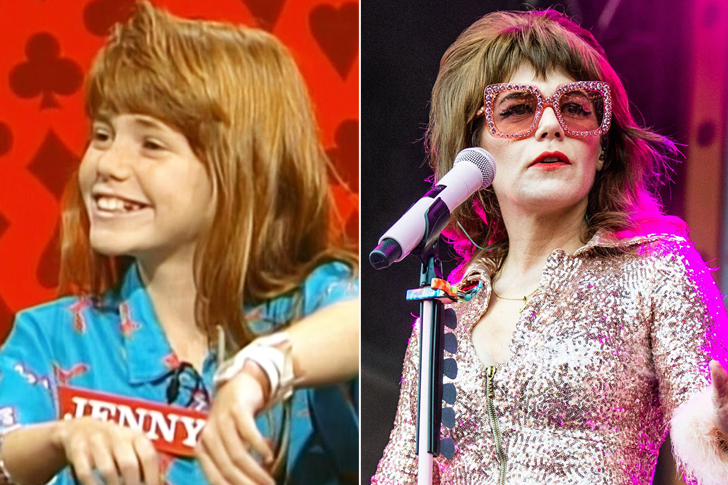 Music fans out there might recognize Jenny Lewis' name as a musician who has been affiliated with many music bands throughout the years. However, she started her career in the entertainment scenes as a child actress. Many people were fascinated that someone as young as Jenny can have such talent that can surpass other artists that are older than her. Though Jenny's career geared towards the music industry, she initially started as a commercial model when she was still a kid.
She first appeared in commercials ranging from toys to children's food and snacks. While she gained her confidence, skills, and more fans, this talented artist started to explore her options. She then worked her way towards television shows then moved to make movies such as the 1989 film Troop Beverly Hills and the sitcom Brooklyn Bridge. She now places a huge amount of time investment in music. Since she went solo, Lewis now has four albums under her wing.
RICHARD SANDRAK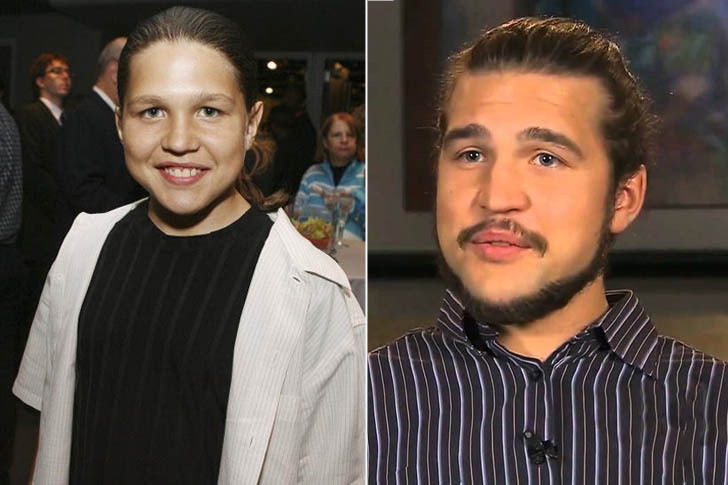 Richard Sandrak made a name as the Little Hercules. His prominence continued to soar when he appeared in the documentary The World's Strongest Boy. At a young age, he was already getting credits for being a bodybuilder, martial artist, and actor best known for his muscular body. It became an interest for many people because this is not usual in kids. At 15, Richard continued bodybuilding, and he was good at it. He had a strong will to stick to his goals and was very dedicated for his age.
He is still like the rest of the kids his age, so he still enjoyed typical teenager activities, like eating pizza or hanging out with his friends. His manager then helped him to have a normal life. At the time, he continued to do movies and helped to raise awareness about childhood obesity. In 2015, however, Inside Edition revealed he quitted bodybuilding when he became tired of it and only did regular exercises. He also wanted to be a NASA engineer.
CALI AND NOELLE SHELDON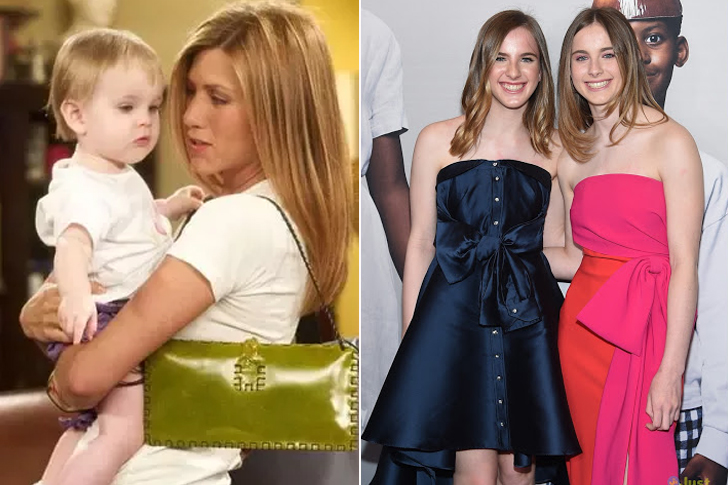 Real-life identical twins Cali and Noelle Sheldon have been in the industry a few years after they learn to walk on their own feet and we are talking about toddlers here. Due to specific rules which state that minors can work just for limited hours, many production companies decided to hire identical twins to have alternate shifts during filming. That was when their career all started as child actresses. The gorgeous twins played a part in the iconic sitcom Friends as Jennifer Aniston's daughter, Emma.
Many years later, the two starred in the 2016 short film Rougarou and just recently, they got themselves roles in the American horror film Us. Though these fantastic artists are still in their teenage years, their future looks promising, especially with their adorable features and talent for acting as well. We hope that they will never face any issues in the future such as bankruptcy and other financial struggles many past child stars experienced.
T.J. LOWTHER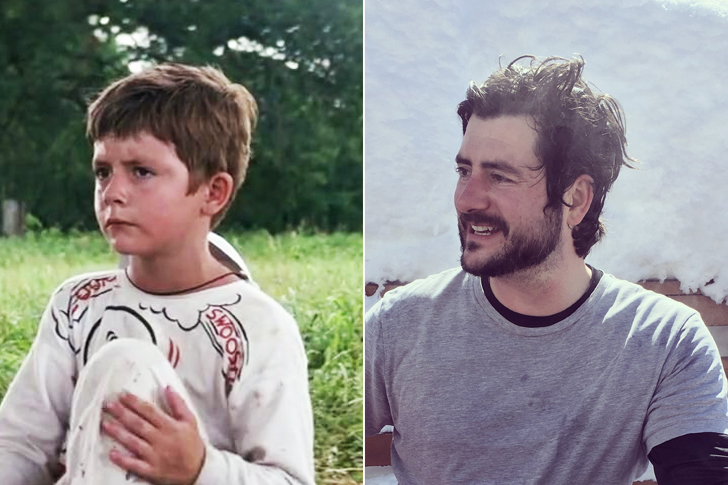 There are child actors that managed to get into the spotlight after appearing in just one movie. That may be because of luck, or they are simply talented and amazing. For T.J. Lowther, it was both as he got a spot when he appeared in one of Clint Eastwood's movies, A Perfect World. He portrayed Phillip "Buzz" Perry and starred alongside Hollywood A-list actor Kevin Costner.
However, it seemed like his career did not take off just like the way most people anticipate what his career in Hollywood would look like. The good thing, he has a solid understanding when it comes to proper money management that saved him from any financial woes. He later appeared in a couple of television movies and performed his last role in Hollywood in one of the episodes of Grey's Anatomy. He is now living a happy private life away from the limelight.
ADAM HANN-BYRD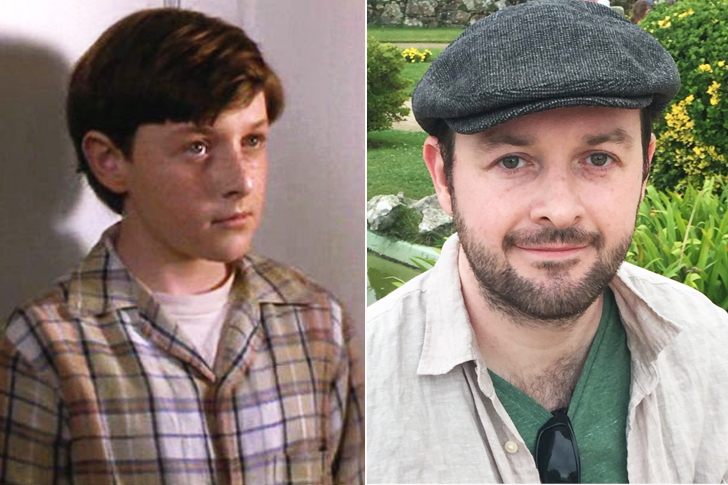 During the 90s, Adam Hann-Byrd was one of the hottest child actors of the decade. He appeared in many famous films including the 1995 hit film Jumanji as the young Alan Parrish, which was later played by Robin Williams. He also appeared in Little Man Tate that became one of the biggest films of that time. However, things started to slow down a bit for his career in the latter part of that decade.
He later focused his time and efforts on getting a degree in Psychology and Film Studies from Wesleyan University. In the late 2000s, he came back to Hollywood but with a different career in mind. With his new degree, together with his passion for the industry, he knew ha could effectively work behind the scenes as a screenwriter and producer in certain shows. Thanks to this, the former actor who did not give up on his goals.
HANNA R. HALL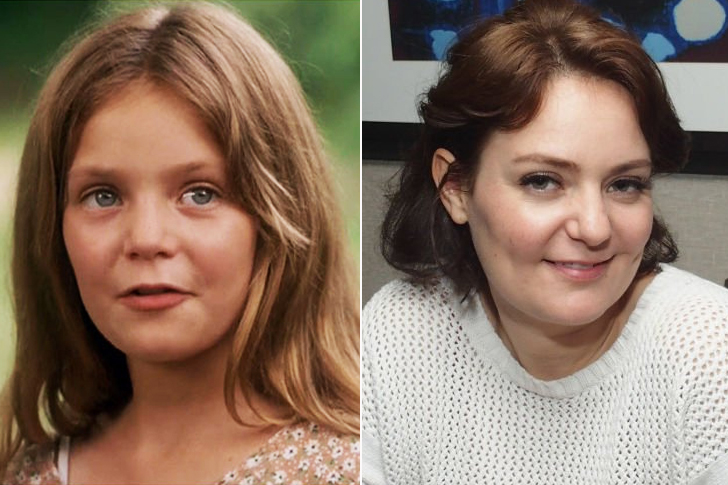 Forrest Gump is considered an all-time great when we are talking about Hollywood films that made a mark in their audiences' minds. Of course, we also remember the characters within the story just like the award-winning actor Tom Hanks as Forrest Gump and Robin Wright as Jenny Curran. However, do you know who played the young Jenny in the story? That's where Hanna R. Hall appears in the equation.
Hall's first role in Hollywood was the younger Jenny Curran—which was not only a huge first step in her career but also the best way to start it. Many years have passed and she still does what she does best. She is now a bona fide personality in the acting scenes as one of the top theater directors in California. She pretty much enjoyed a successful life since she already built up a solid credit score early on in her career.
MICHAEL CONNER HUMPHREYS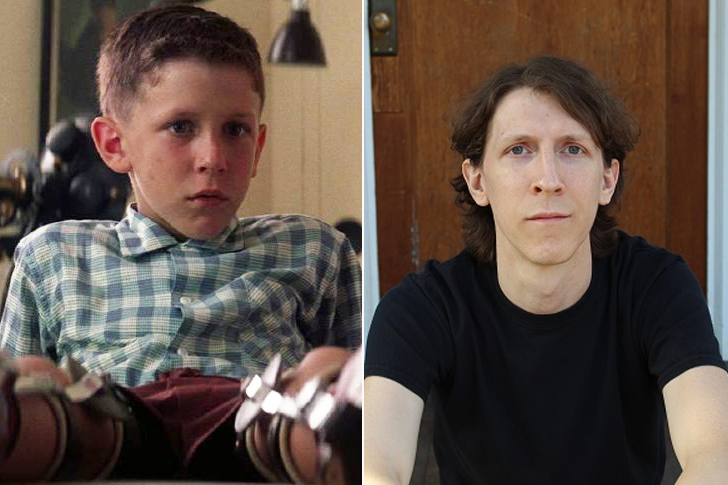 Michael Conner Humphreys is another former child actor that was a product of the successful film Forrest Gump. He played the younger Tom Hanks in the story and showed outstanding talent and potential for a boy of his age. Seasoned critics were impressed with the acting skills he showed in the movie and got rewarded with a nomination for a Young Artist Award.
He could easily build up a credit card full of cash if he only pursued his acting career. Instead, he stepped away from the limelight and later enlisted himself in the United States Army. He might have taken interest in this idea while filming the movie as Gump was a war veteran. However, he showed flashes of interest that he would like to come back in acting. He has already started filming for a television series project called Knight's End that is scheduled to appear as a series this year.
CARLA GUGINO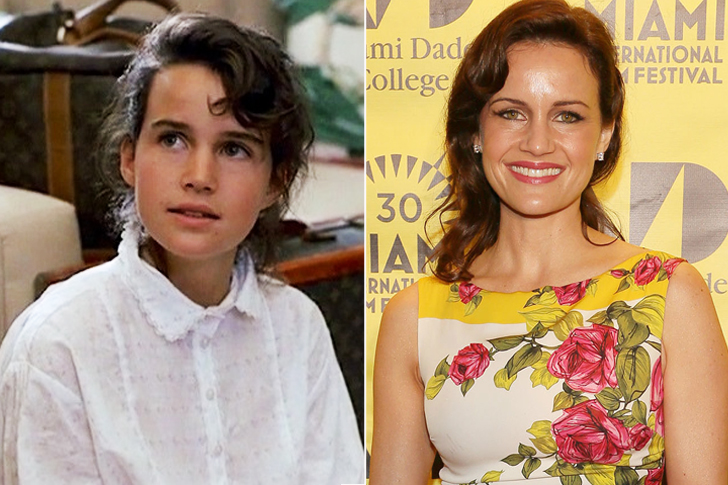 The actress Carla Gugino started her Hollywood journey at a very young age. She already knew proper money management skills after she earned her first paycheck in the 1989 film Troop Beverly Hills. After her strong performance in the movie, she showed that the 1990s and the 2000s were her decades to shine and appeared in many films including This Boy's Life, Night At The Museum, and as Ingrid Cortez in the Spy Kids film franchise.
Up until today, she is one of the top talents in Hollywood and her name is still easily one of the top picks for filmmakers if they wanted to get a veteran actress in their films. She starred in several successful television series as well like Karren Sisco, The Hunting of Hill House, and The Haunting of Bly Manor. Her most recent project called Gunpowder Milkshake is expected to hit theaters in the coming years.
EMILY SCHULMAN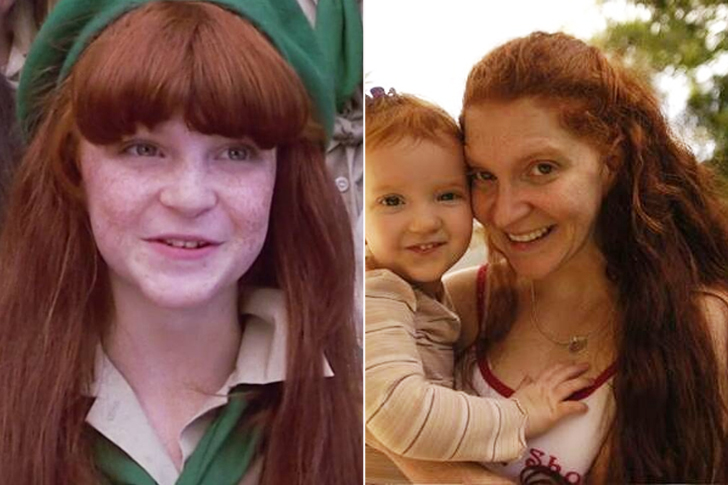 Emily Schulman was one of the top endorsers during the earlier part of her career. In fact, at the age of six years old, she already did around 200 commercials. Now that is a feat that is hard to beat. She later appeared in Small Wonder as Harriet Brindle. The show was such a hit that it ran for four seasons with 98 episodes. Schulman continued her streak of success in the entertainment scenes as she appeared in films such as Troop Beverly Hills and Caddie Woodlawn. Her success was rewarded with the Young Artist Award.
She is now in her early forties and decided to step away from the glitz and glamour of Hollywood. This, however, did not stop her from sharing her passion for acting. She now shares her talent as an acting instructor as the head of Acme Talent & Literary's Commerical Division which she started in 2008. Schulman is currently residing in her real estate investment in Connecticut.
AMI FOSTER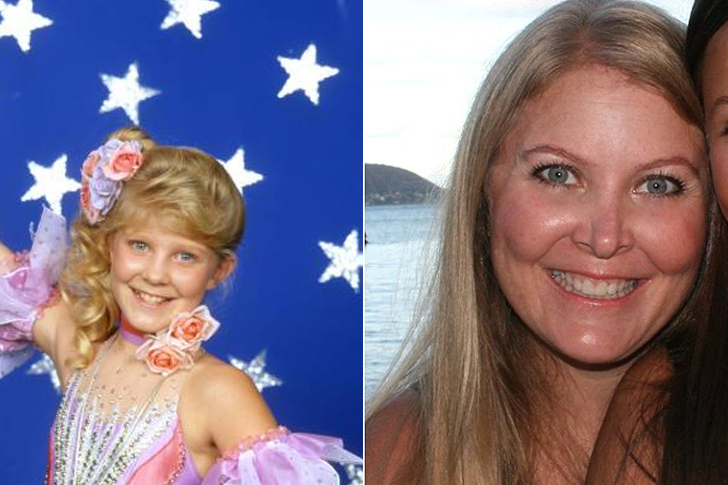 Former child star, voice artist, and singer, Ami Foster only had a few years in the bag during her Hollywood journey but she really made the most out of it. Her talent was discovered after she cashed in a gold chip in the National Tap Dance Championship at the fresh age of five. Foster then became a bona fide superstar after portraying her role as Margaux Kramer in the hit series Punky Brewster.
This opened a lot of new opportunities for Amy as she had a variety of guest roles on television series like The Wonder Years, Quantum Leap, and Life Goes On. She is the voice behind many characters like Sally Brown in Snoopy and Holly in the Puppy Pound series. She followed it up with successful years up until her early departure in show business in 1995. We are pretty sure she had multiple investments set up already that's why she was so confident turning down projects.
TORI SPELLING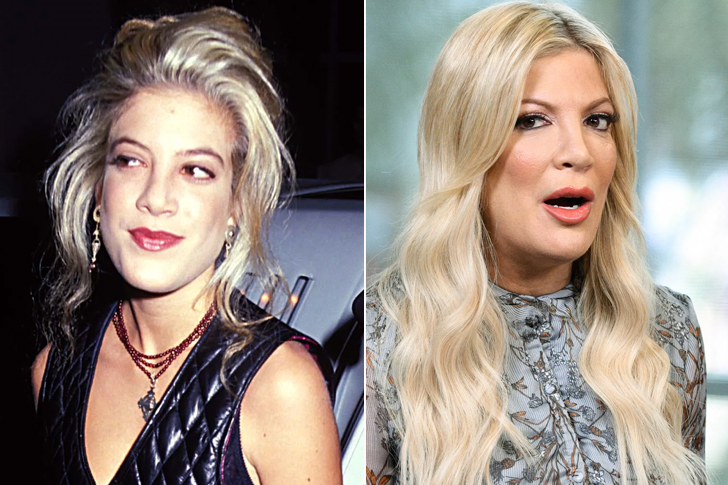 Tori Spelling can be considered a seasoned veteran when it comes to acting. In fact, she has been working in the industry since she was just a young kid. At the age of six, she already appeared as a guest star in many series including The Love Boat, Hotel, and Fantasy Island. In her teenage years, she starred in Beverly Hills, 90210, as Donna Martin, which helped her get the status that she is enjoying now.
With her need to share her story with many people, Tori published an autobiography entitled, Stori Telling which was named as the best celebrity autobiography in 2009 and hailed as a New York Times Best Seller. Today, she is one of the top socialites in the industry and we are pretty sure her credit cards are not put to waste. Spelling is still also working in the industry as an actress, author, and producer.
GRANT HOLMQUIST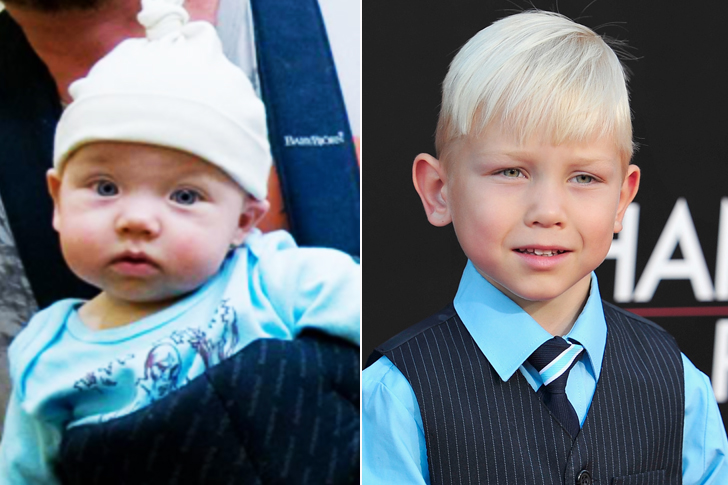 The movie Hangover was a huge pop culture hit and the child star Grant Holmquist was part of it. He was known as Baby Carlos in the hit movie franchise. Though it was a shared role with his twin sister, Avery, it was grant who made it into the second sequel and final movie of the franchise, Hangover III. These exposures in the film industry go to show how early he got his first paycheck. If things continue the way they are, he will already have his investment plan ready in no time.
Today, he is now all grown up and has become a fine young kid. In an interview with his mother via email, she said that Grant is doing very well in school and that he is on the honor roll. However, it looks like he is really not interested in living life under the limelight. If he had any plans in pursuing a career in Hollywood, we are certain that he will be successful.
MARA WILSON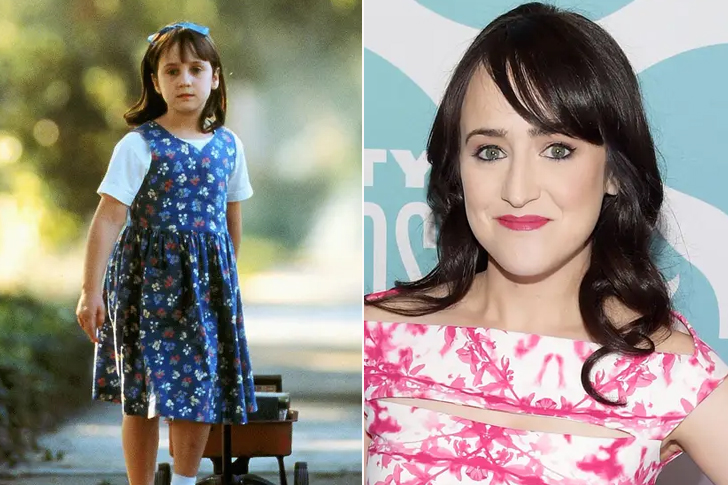 The 1996 film Matilda was a big hit for any child during the 90s. Who would not want to watch an intelligent kid with superpowers? The star of that show is none other than talented Mara Wilson. Her charming performance in that movie earned her the respect and the attention that catapulted her to the top of Hollywood rankings. After all, acting is really her passion, and reports suggest that she even forced her parents to accompany her in casting auditions back in the days.
Before her success as a Math whiz kid, Natalie Hillard was first noticed as one of Mrs. Doubtfires's children. She also starred in Miracle on 34th Street. However, she decided to take a quick break from acting and focused on her writing. She even released a couple of bibliography during that time. She is now residing in her real estate investment in New York where she is working on her advocacies.
JARED RUSHTON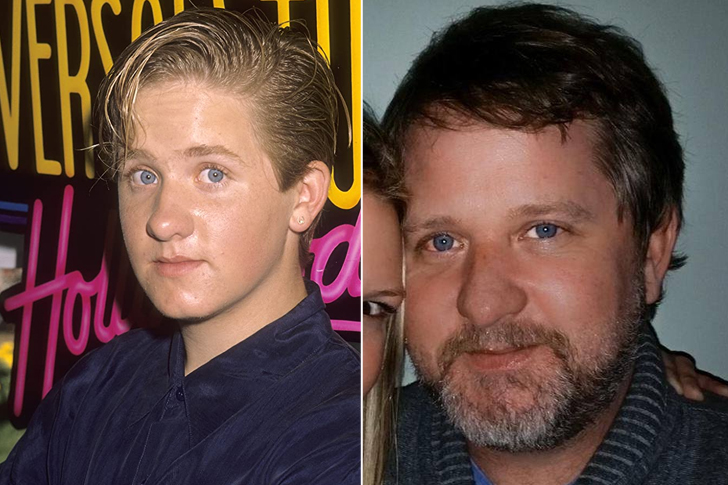 Former child actor Jared Rushton made a significant pool of cash during the late 1980s. He never worried himself about loans and other financial stuff since his paychecks already covered all the expenses he had during that time. Rushton is widely known for his role in the 1989 film Honey, I Shrunk the Kids, and the romantic comedy movie Overboard.
A year after, he was cast alongside big stars like Tom Hanks in the film entitled Lady in White where he died his naturally blonde hair to red. He also found himself guesting in various television shows such as Dead Man's Walk, ER, and Roseanne. Over the course of his young career, he was able to grab a couple of nominations from the Saturn Awards and a pair of Young Artist Awards. After spending some years in acting, however, he decided that it was really not his cup of tea and shifted his focus to music as part of a band.
TIFFANY BRISSETTE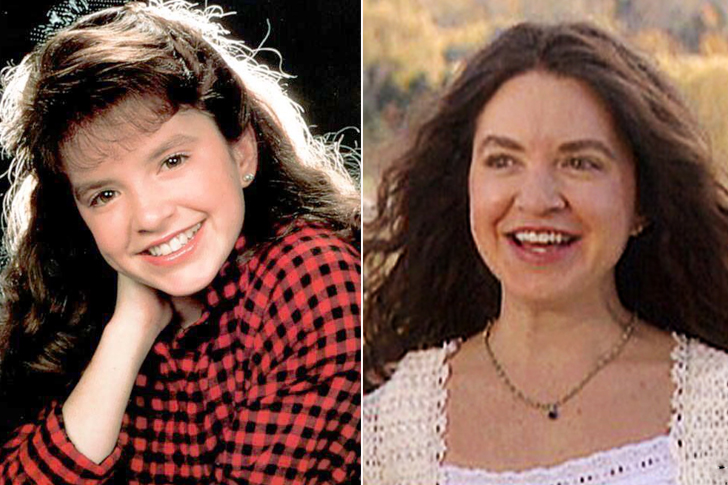 Tiffany Brissette also was one of the top young talents during the 80s after she earned herself a role in Small Wonder as Vicki the Robot for almost a hundred episodes. This role also brought her a couple of Young Artist Award nominations throughout her tenure with the program. She also starred in other movies like Heart Like a Wheel and Parker Lewis Can't Lose. Her last role was in the 1991 television series, Equal Justice.
After a while, she decided to step away from show business and pursue another career in the medical field as a nurse. In 2007, she was employed as a full-time nurse at Boulder Community Hospital in Colorado. She pretty much enjoyed her time while she was in the limelight but she opted for privacy and we know that she is quite satisfied with her choice. Her financial advisor during her famous years probably laid out a plan for her financial future.
RUSSELL HORNING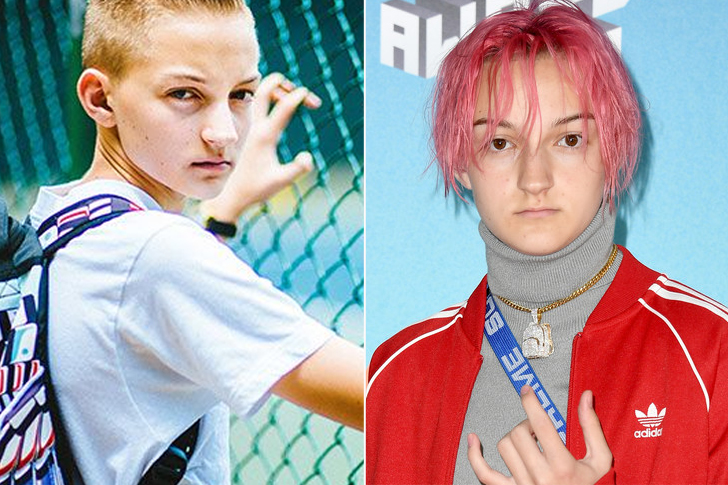 Russell Horning showed to his social media fans that he does not need to be featured in Hollywood movies to become famous. He took his talent in dancing on the internet and surprised many with his exceptional moves. He became known as the "Backpack Kid," who took the world by storm! He was just thirteen when he started to have an active Instagram profile. It was when his video got reposted by another famous Instagrammer that he got noticed for his skills.
By 2016, his videos were already viral! Horning's biggest and most exciting gig was when he was invited by Katy Perry to perform in Saturday Night Live. Now, he had just turned 20 but he already showed flashes of his greatness and we cannot wait for what is in store for him in the coming years. If things continue the way they are right now, we are certain that he will never have to worry about mortgage loans in the future.
JESS SMITH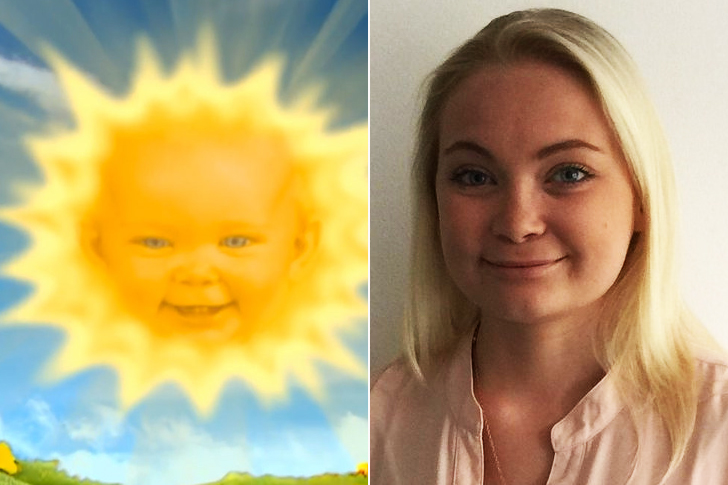 We probably saw an episode or two of the famous children's show Teletubbies back in the days and we can probably remember the Sun Baby that appeared midway through the show. Yes, that baby is now fully grown and who would have thought that she will turn out to be a real stunner. She is already in her early twenties and it is already two decades since we last saw her laughing face in that program.
Funny thing is that she only got around £250 for playing the role of the "Sun Baby " but it was truly a well-timed investment for her and her family since that opened another door for various opportunity for her in the entertainment scenes. Today, Jess Smith is a student at Canterbury Church University. She made a big reveal of her secret role through a Facebook post and all of her friends went nuts!
THYLANE BLONDEAU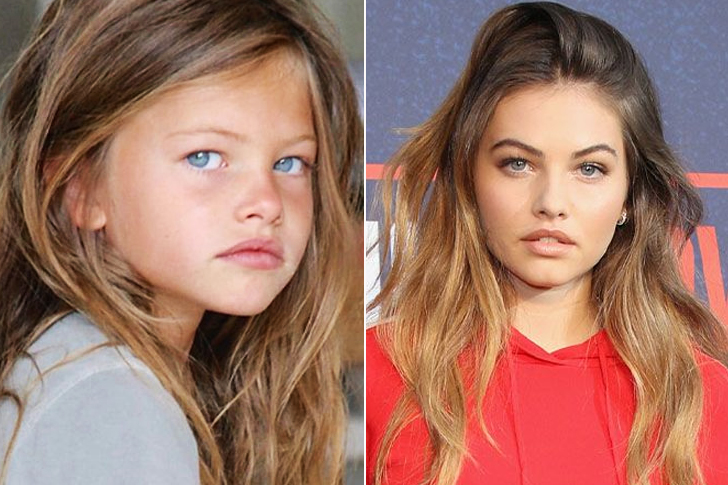 In the fashion industry, it is a rare sight to see a young little girl to be consistently put to the test as one of the top kid models of her time. However, the French model, Thylane Blondeau, demolished that thought and listed herself as one of the most successful young talents in the fashion industry. When she was six years old, she was hailed as the most beautiful girl in the world.
She started working on the runways at the age of four and was already featured in big magazines such as Vogue Paris right after she turned ten. She also partnered with many other popular designers like Dolce & Gabbana, L'Oréal, and Versace. Up until now, she is still engaged in modeling and already built a huge fortune out of it. Since her career puts her and her family at risk for any stalkers, we are certain that she already placed a top-notch home security system around her household at all times.
KIM FIELDS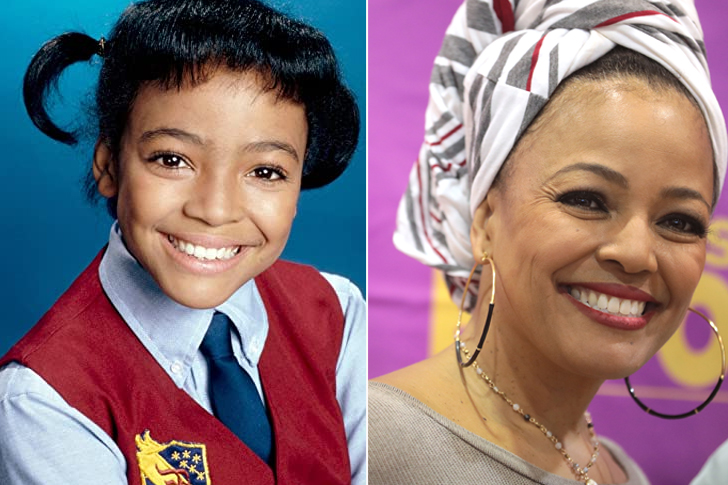 Kim Fields is widely considered as a veteran actress by most of her peers and we can't blame them since she was already earning her paychecks from show business at an early age. Her money management skills were already put to a test right after she starred in the hit sitcom of the late 70s The Facts of Life as Dorothy "Tootie" Ramsey. Then in 1993, she landed the role of Regina Hunter on the hit sitcom, Living Single, which aired on FOX.
She was married to film producer, Johnathon Franklin Freeman until 2001 but found true love in the eyes of her current husband, Christopher Morgan who is a Broadway actor. She is the mother of two healthy and adorable kids, Sebastion and Quincy. Her success continued to put her to the top of her game and she later decided to expand her horizon more and tried her luck in other areas of the entertainment scenes. That thought allowed her to get a spot as a director in several shows during the 90s up until the recent years.
MAIA BREWTON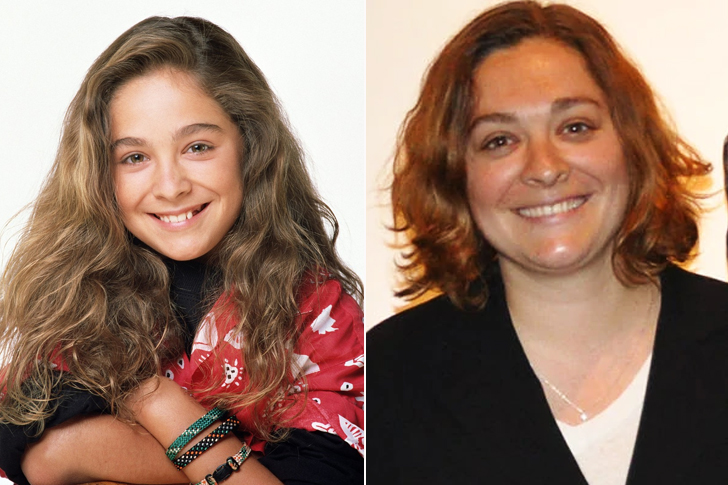 Former child star Maia Brewton was one of the key figures in Hollywood during the mid-80s up until the 90s. For those who had seen the comedy film Adventures in Babysitting, she was portraying the role of Sara Anderson. She later starred in Back to the Future as the younger sister of Marty McFly, Lorraine Baines. Brewton's other movie appearances included 21 Jump Street, Highway to Heaven, and The Wonder Years.
After enjoying success under the limelight, she decided that it was really not her place and focused all of her time and effort on her studies. She studied law in one of the most prestigious schools in the country, Yale University. Brewton managed to complete her studies and in 1998, she became a full-fledged lawyer. She is married to her long-time partner, Lara Spotts in 2008 and now has twin boys, Rizzo and Calder, to complete their little family.
LINDSAY LOHAN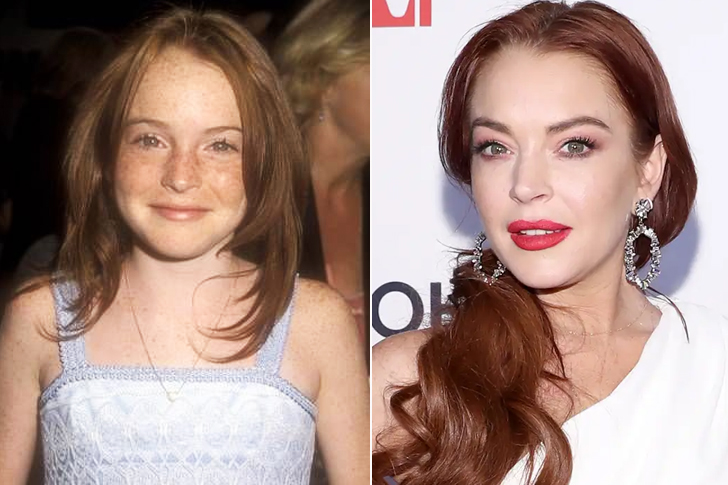 The actress Lindsay Lohan first rose to public attention after appearing as a young model for various brands. At the age of ten, she already had a couple of projects under her name including a role in the soap opera Another World. It was followed by her breakthrough role as Annie and Hallie in one of Hollywood's unforgettable family film, The Parent Trap. Yes, you got that right, she portrayed two characters for the show during that time!
Credits to her charm and talent, she showed that she has what it takes to be a successful actress. She then landed countless lead roles in iconic movies such as Freaky Friday and Mean Girls. Over the years, she was made headlines in the industry with negative news about her personal life. Some even predicted that if bad things continued to plague her, she will end up filing a bankruptcy report. However, she managed to get a strong grip on her priorities and she was able to bounce back from her predicament.
JEREMY GELBWAKS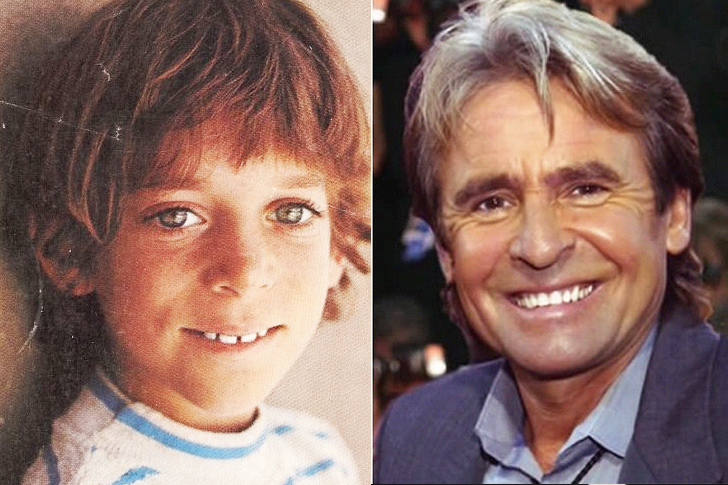 Jeremy Gelbwaks was the sweet and loving kid who starred in the 1970s musical sitcom The Partridge Family. However, his Hollywood journey did not last long after his camp decided to call it quits right after the very first season. He was quickly replaced by Brian Forster and continued living privately far from the watchful eyes of Hollywood critics and fans. Probably another reason why he stepped away from show business was when his family hired a moving company and relocated from one place to another.
His father became a professor at the State University of New York at Potsdam. Gelbwaks graduated college in 1982 as a computer analyst while he was also majoring in Chemistry at UC Berkeley. He is now working as a Business and Technology planner who had close ties with Columbia University. Jeremy met the love of his life, Patricia Polander, and was married right away. Today, they are residing in New Orleans.
DANNY COOKSEY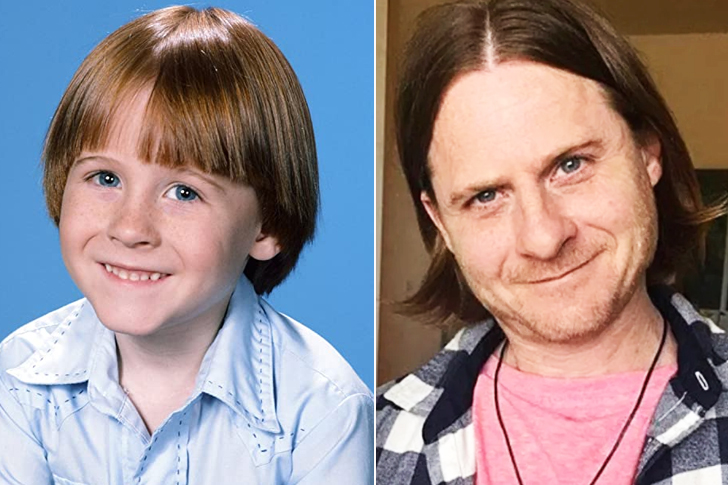 At an early age, Danny Cooksey already showed flashes of greatness in music and acting to a point that his parents already considered hiring a moving company and relocating to an area near Hollywood. They went through with their plans and he auditioned for a couple of shows in California until a talent agent approached him and his parents and asked if he could try his luck in a show they were working on. It turned out great for him since he was able to get a spot in Diff'rent Strokes.
He also landed other roles in television shows like The Cavanaughs, Xiaolin Showdown, and Salute Your Shorts. Cooksey became the lead singer of the band Bad4Good and has released one album entitled, Refugee in 1992. He is still working in the industry up until this date and he showed great signs of success with the path that he opted in.
ROBBIE RIST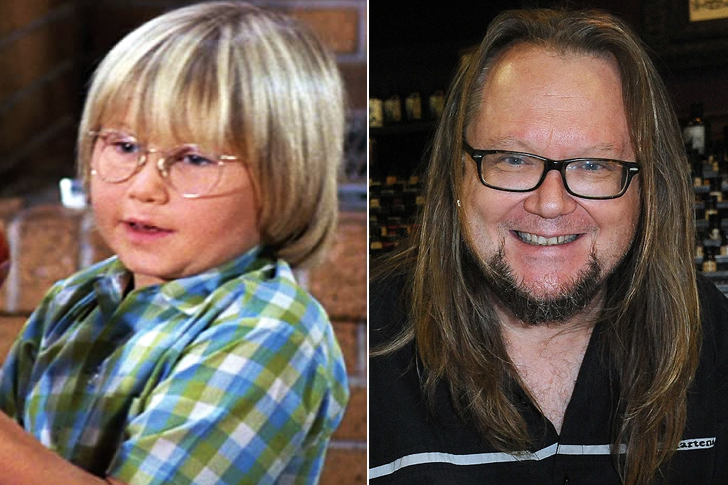 Robbie Rist's schedule as a child actor was always full and that translates to a bunch of paychecks coming his way. He rose to prominence as one of the stars in the Brady Bunch. He also placed a huge investment in his voice and became a successful voice actor in the industry. Some of his projects are Stuffy in Doc McStuffins, Whiz in Kidd Video, Star in Balto, and Maroda in Final Fantasy V.
Rist is also famous for lending his voice to one of the best-animated movies of all times, Teenage Mutant Ninja Turtles in 1990. He was the voice behind Michaelangelo, one of the lead casts. In fact, his voice can be heard in a couple of console games, animated films, and movies. He truly showed a lot of maturity when it comes to his professional career and his versatility is proof of what he can actually offer on the table.
RJ MITTE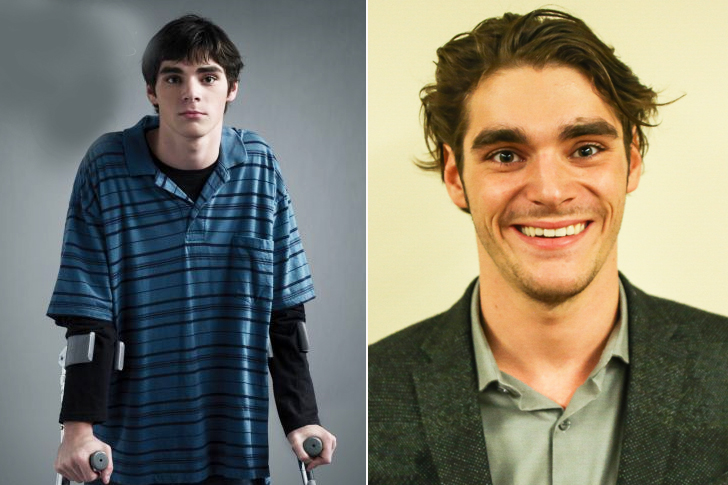 The actor Roy Frank "RJ" Mitte III probably felt that he hit the jackpot right after he got a part is probably the best television series to date. For those who do not know, we are talking about his role as Walter "Flynn" White Jr. in the crime drama television series Breaking Bad. Just like what he showed in the series, he has cerebral palsy and he used this platform to educate viewers, medical insurance brokers, and other people that his condition will never be a burden for any aspiring actors.
He was the cover of the February-March 2015 issue of a medical magazine Neurology Now which is published by the respected committee of the American Academy of Neurology. Mitte also joined the GAP campaign in the Spring of 2014 and quickly made a name for himself in the modeling world. He was seen walking for Vivienne Westwood in the following year. He is pretty much successful with his goal and not only that, but he also found a consistent string of success in Hollywood even to this date.
SARA GILBERT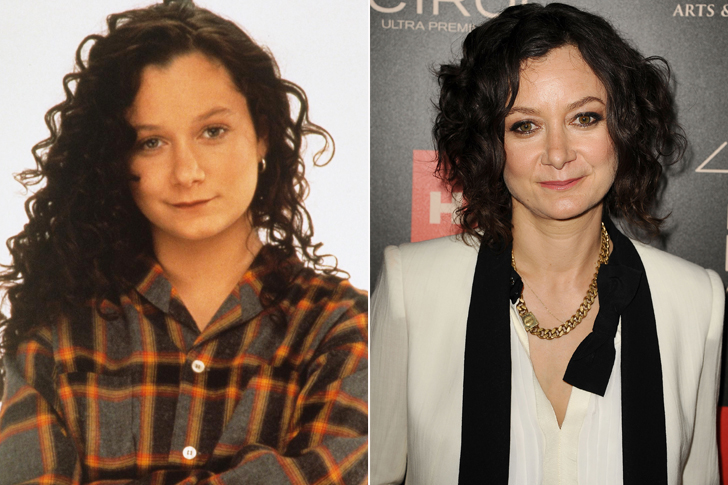 The actress Sara Gilbert has been in the industry since she was young. In fact, she started earning paychecks during her childhood years as an endorser. In her early teenage years, she found her pot of gold after portraying the role of Darlene Conner in Roseanne where she bagged two Primetime Emmy Award nominations. She was part of the program for almost a decade that earned her a stable source of income. Sara was then seen in numerous television shows such as The Class, The Big Bang Theory, HawthoRNe, and Jane the Virgin.
She took a quick break from acting and focused more on her studies. Gilbert's effort paid off and she earned a degree at Yale University with flying colors. She is still active in the industry and by the looks of things, she is still not showing any signs of slowing down. Reports say that her last show was for a docuseries, Equal, where she played as JM.
OLSEN TWINS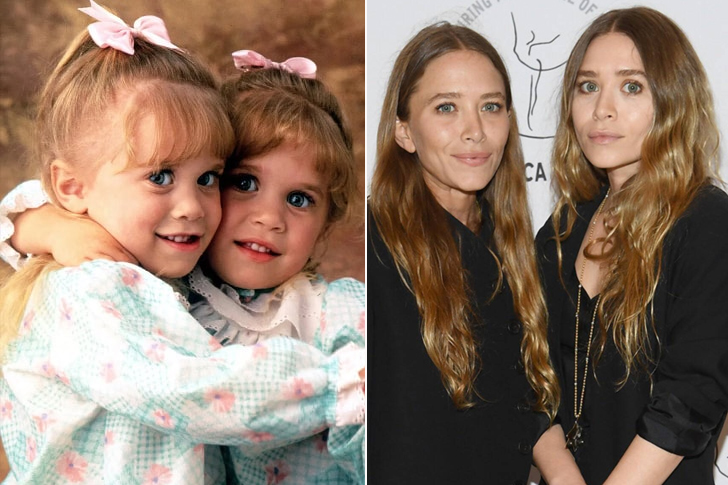 Mary-Kate and Ashley Olsen had been part of the industry since their early childhood years. The truth is, we can probably say that the twins learned most of the things children learned while they were on the set for the series Full House. They appeared in numerous projects throughout the years but they eventually decided to lessen their acting loads as they focused more on their fashion career.
They have a couple of investments in the fashion scene including a couple of clothing lines. The two are known for their unique styles that caught the eye of many people. The Olsens started by launching a clothing line for little girls in Wal-Mart across North America. In 2007, they launched Elizabeth & James which comprises many vintage pieces. Some of their fashion labels are The Row, OlsenBoye, and StyleMint. They are pretty successful in this regard as well and they earned millions of dollars from the profit that they got on their business.
FRED SAVAGE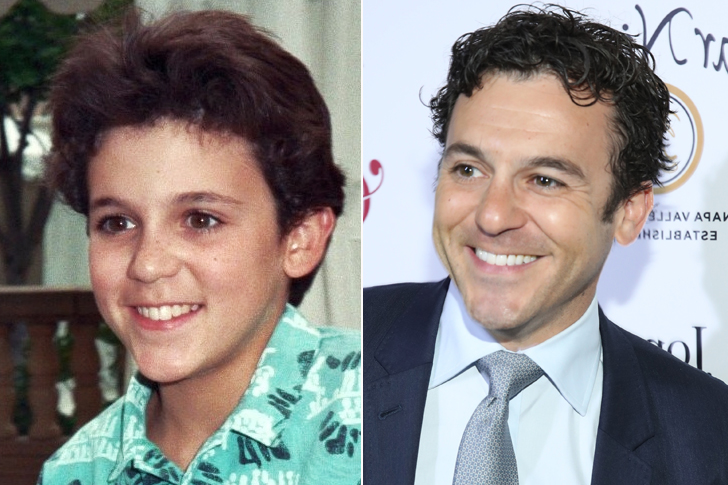 At an early age, Fred Savage already showed flashes of his overall potential as an all-around talent in Hollywood and that became a reality in no time. His career hit a boost right after he landed a role in The Wonder Years. He also showed exceptional skills in acting that earned him a couple of merits for his role in The Princess Bride.
After a couple of years working in Hollywood, he became proficient with the process both on and off the camera and he used that to his advantage as he made a name for himself as a director. He credits his good skills to knowing the inner workings of Hollywood like the back of his hand. With that kind of skill set, we will find it hard to see him filing a bankruptcy report in the future. However, we are certain that he will never experience that even in the slightest.
DANNY BONADUCE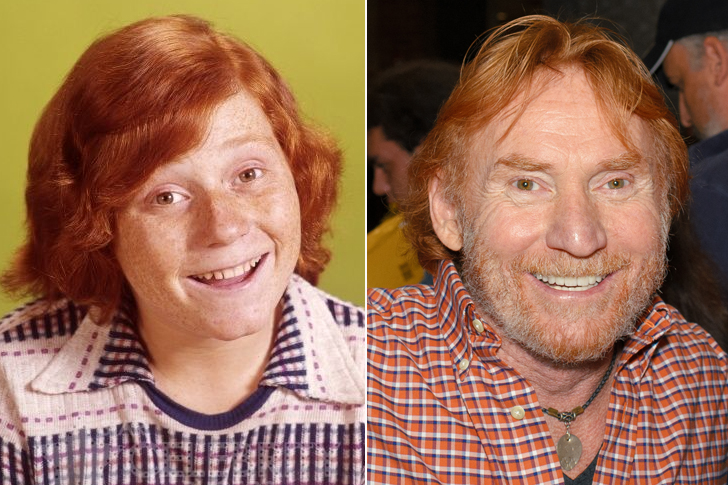 Danny Bonaduce may have been late in the party since he entered the entertainment scene in his pre-teens, but it did not become a hindrance but a challenge because he made the most out of it. He first tested the waters in acting with a small role in Bewitched in 1969 and also took a minor part in The Partridge Family. He later switched his focus from acting into radio hosting where he found consistent success.
Although he had his fair share of bad luck and arrest to a point where he hired a lawyer, that did not derail him from his vision and he consistently fought through the predicament as he ended up rebounding himself from the sticky situation. In 2002, the actor opted to share his ups and downs with the public to remind them of the harsh reality of life when he published an autobiography entitled, Random Acts of Badness.
BRIAN FORSTER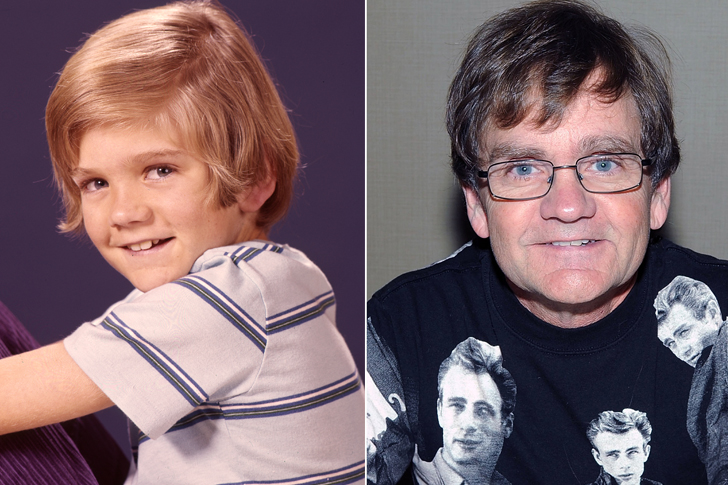 From the looks of things, the famous 1970s show The Partridge Family produced an elite bunch of young talents and one of them is Brian Forster. He was the second actor that played the role of Chris Partridge for the show and that became his golden ticket towards fame and success. He became a voice actor as well in a few shows like Goober and the Ghost Chasers, Partridge Family 2200 AD, and Fred Flinstone and Friends. His last television show guesting was in 2008 on Break a Leg.
However, he decided to step away from the glitz and glamour of Hollywood and pursue his lifelong passion for cars. He eventually became a professional race car driver but still performs from time to time in a community theater around his area. We guess he already built up enough money from his Hollywood career to fund his mortgage without relying solely on loans and such.
SUSAN DEY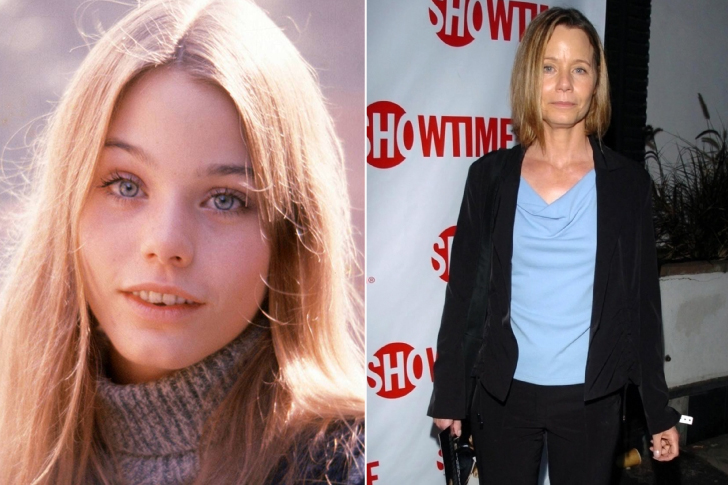 Susan Dey's career is another product of the hit show The Partridge Family. She portrayed the role of Laurie Partridge that gave her career a jump start. She also starred in L.A. Law as the District Attorney Grace Van Owen. She easily impressed many of her peers and got herself a couple of awards and nominations for talent. Dey is a three-time Emmy Award nominee for her role in L.A. Law who also garnered six Golden Globe nominations. She finally hit the jackpot in 1988 when she landed a Golden Globe Award for Best Actress in a Drama Series for the same role.
Dey already built up a solid foundation as a child star and that translates to the excellent credit score she had throughout the years. The former actress realized that she likes a more private life, so she decided to retire from the limelight. She has been living quietly and doing a good job keeping a low profile since her last project in Hollywood in 2004.
MASON VALE COTTON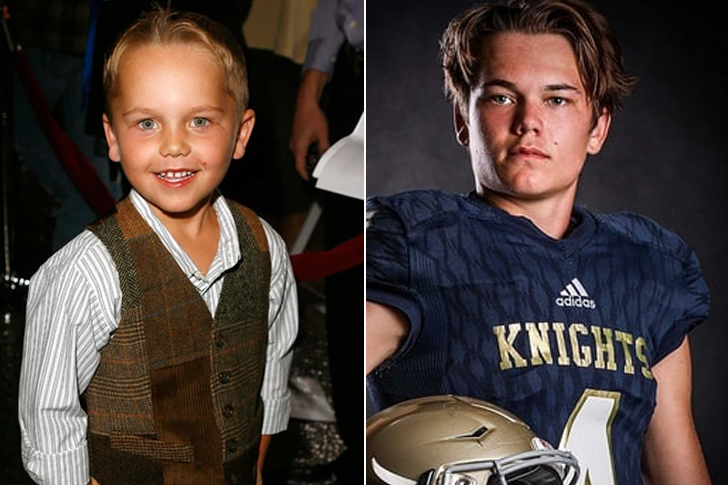 Mason Vale Cotton is the younger brother of actor Maxwell Perry Cotton but he got out from the shadow of his brother when he started making a name of his own in the industry. He got his ticket towards stardom after he played the role of Bobby Draper in the drama series Mad Men. He also starred on Desperate Housewives as Maynard "M.J." Delfino and voiced the character of Arnold in Nickelodeon's animated film, Hey Arnold: The Jungle Movie.
When he is not in front of the camera, Mason is usually in the field rushing yards and scoring touchdowns. He certainly knows how to take care of his credit card bills at an early age and he is still going at it even to this date. Mason Vale Cotton already has a couple of projects currently in the pipeline and we will not be surprised if he will become one of the biggest stars in Hollywood in the near future.
BILLY MUMY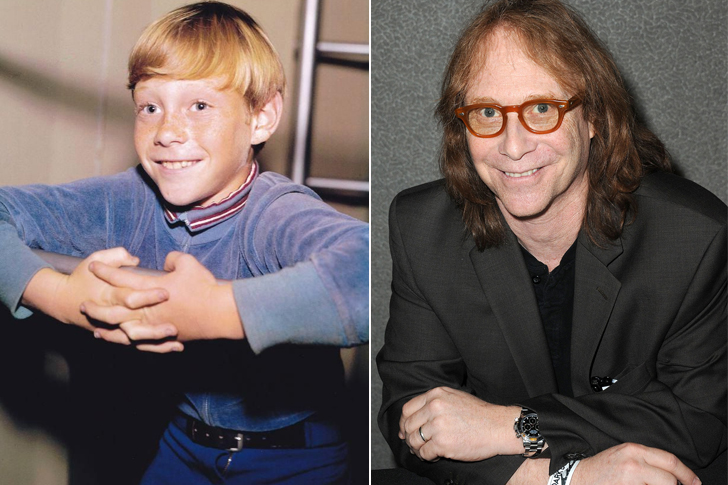 Just like most successful stars out there, Billy Mumy showed tremendous upside when it comes to his money management skills as much as his acting prowess. He is one of the top personalities when we are talking about science-fiction and anything related to it. He first rose to stardom thanks to his part in the classic, The Twilight Zone and Alfred Hitchcock Presents. His Hollywood stock just reached another level after he landed a role in Lost in Space as Will Robinson.
He spent many years in Hollywood and his repertoire of skills allowed him to release a couple of singles and books under his name. Mumy had an Emmy nominee for his original music in the animated movie in 1991, Alice in Wonderland. He then published a short story The Black '59 as a co-author in 1992 then moved into the world of comics. He created Comet Man and Trypto the Acid Dog and was able to co-write the Marvel Graphic Novel, Dreamwalker.
KHLEO THOMAS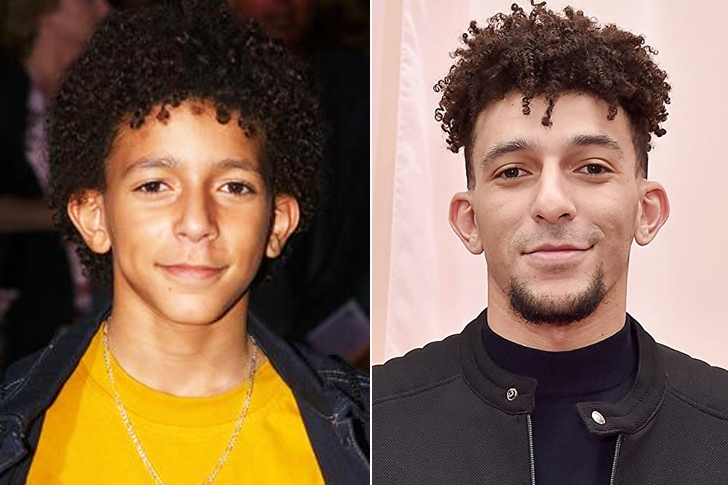 Khleo Thomas is one of the key figures in social media nowadays. He also showed excellent skills as an actor and rapper for a good ten years now. He released his first mixtape The World is A Cartoon in 2010. However, most of you guys probably do not know that he is actually not a stranger in front of a camera. In fact, this was his main source of income back in the days when he was just six.
He started his acting investment when he appeared in commercials and later found himself in the mainstream entertainment scenes on an episode for Bill Cosby's Kids Say the Darndest Things. Thomas appeared in many other films such as Friday After Next, Walking Tall, Going to the Mat, and Dirty. He still has a solid career in Hollywood up to this date and he still has plenty of star potential in his sleeves.
OLIVIA HUSSEY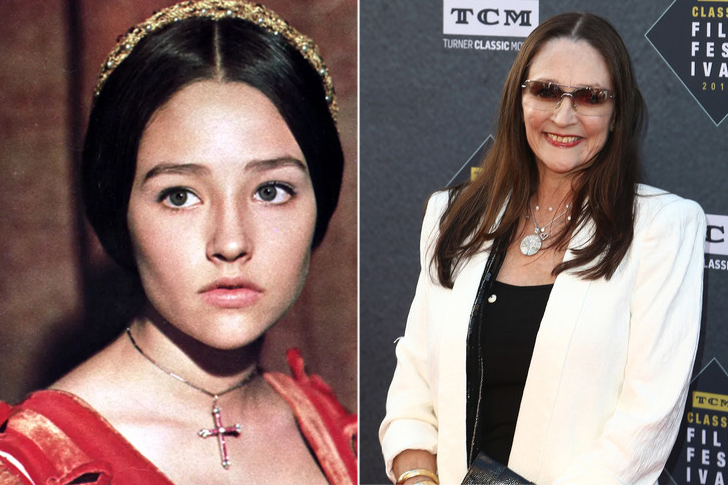 The English actress Olivia Hussey is considered one of the top icons when it comes to performing and theater arts. While there are many child actors and actresses in her time, Hussey stood among the rest with her unique talent in acting. Of course, her journey has to start somewhere and she sure started doing professional work at the early age of thirteen. Hussey later earned the role of Juliet in the 1968 film version of the classic Romeo and Juliet, where she earned a couple of awards for her performance.
She still has a couple of projects in the entertainment scene and landed roles in movies like Black Christmas, Death on the Nile, and Turkey Shoot. Hussey even lent her voice to several animated films and even on games all credits to her unique and upbeat voice! Her voice is in many Star Wars video games like Star Wars: Rogue Squadron, Star Wars: Force Commander, and Star Wars: The Old Republic. The projects that she is in will surely keep her from going into bankruptcy.
JACOB REYNOLDS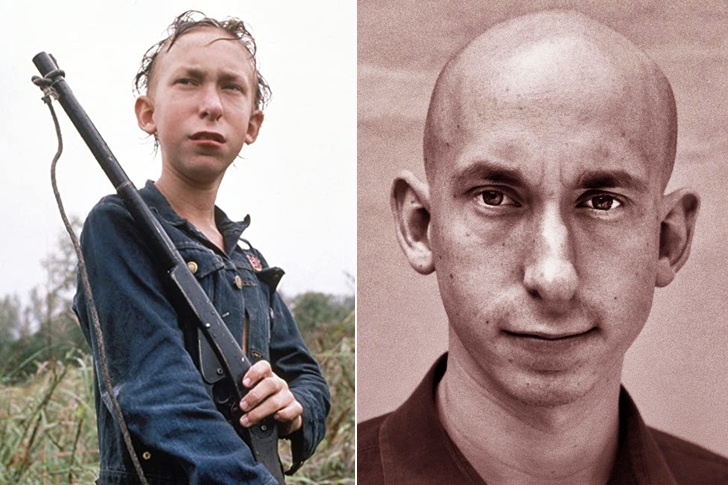 There are not a lot of child stars that made a name for themselves in cult films but Jacob Reynolds sure picked up a spot where he could get his fame to another notch. He was quite known for his role as Solomon in the 1997 film Gummo. Reynolds also made appearances in films such as The Aggression Scale and The Road to Wellville.
However, lady luck may not be on his side and he did not find any significant success in his acting career. This is true to most aspiring actors as there will be times that you will not be as successful as you want to be. This, however, did not stop Reynolds from pursuing his passion for films and opted to try other routes in the business. Reports suggest that he is now running his very own investment, a production company called Cinematik LLC which already produced some successful projects.
JOHNNY WHITAKER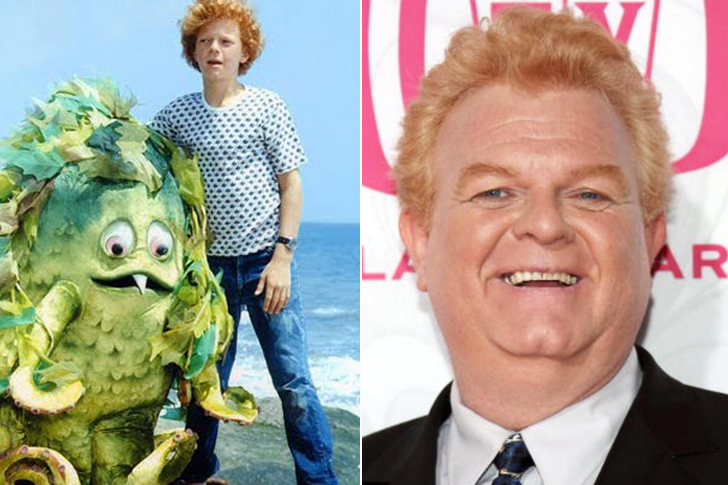 The actor Johnny Whitaker initially made a name for himself as the redhead that appeared in a couple of films the television programs during the 60s and 70s. He performed for almost half a decade on Family Affair also appeared on General Hospital as Scotty Baldwin. He also brought to life the classic literature character of Tom Sawyer in its 1973 musical version. In 1999, this talented former child actor bagged the Young Artist Former Child Star Lifetime Achievement Award at the 20th Youth in Film Awards. We can clearly see that he had enough paychecks already that he can get a mortgage loan already even at a young age.
Nowadays, Whitaker still performs in Hollywood occasionally. After his short unfortunate incident, the child actor turned the tables into his favor and now spends most of his time as a certified drug counselor. He proudly reported his 13 years of sobriety in 2011 which his family and friends were very happy about.
ROBERT MACNAUGHTON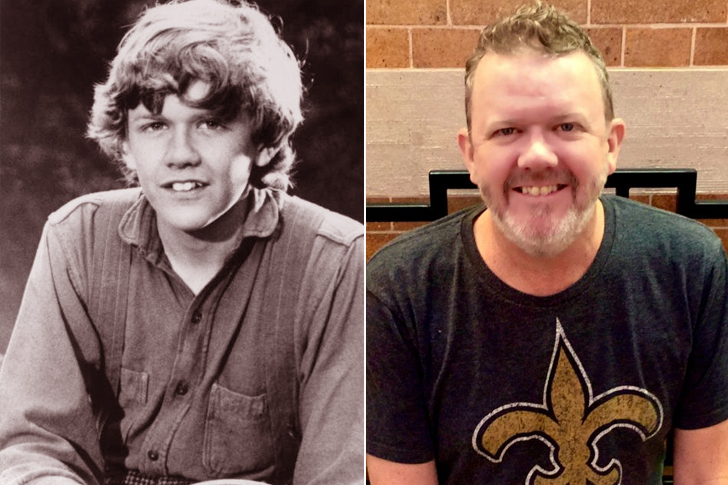 The classic Steven Speilberg film E.T. the Extra-Terrestrial is already undeniably considered one of the all-time greats in the entertainment scene and we can safely say that there's a bunch of excellent child performers that emerged from its rosters. That is exactly what happened with Robert MacNaughton. He will always be remembered as the actor that portrayed the role of Michael in that film together with other successful artists such as Drew Barrymore.
He showed to his peers what he can offer on the table and went on to grab the Best Young Supporting Actor in a Motion Picture in the 1982 Young Artist Awards night. It was a great recognition for someone as talented as Robert and to be able to get such praises early in his career was even more amazing! He might have already set up a couple of investment plans for his future and that is why he was confident enough to retire early from the acting scenes.
KAMI COTLER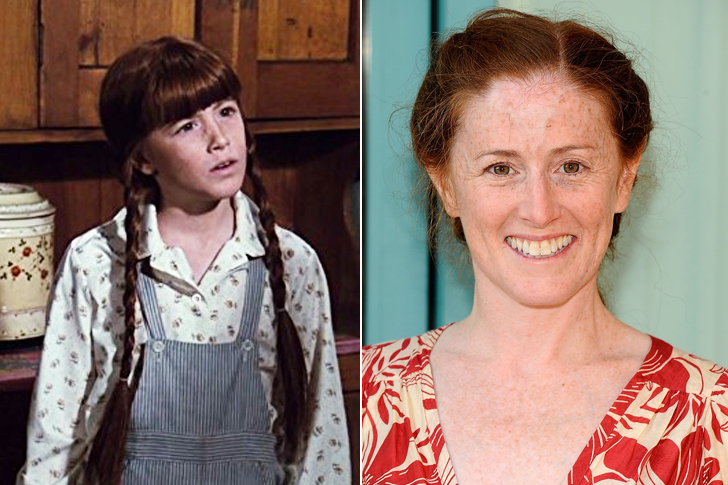 Earning paychecks at an early age might be one of Kami Cotler's strong suits. She was already well-versed when it comes to money management at the age of six and this was also around the same time she started working in Hollywood. Cotler appeared in 13 episodes of the television show Me and the Chimp but she rose to prominence thanks to her role as Elizabeth Walton on The Waltons and reprised the role a couple of times.
In 2010, the former child star appeared on The Waltons cast reunion and series. It was so good to see everybody all grown up but still able to be in one set for all their fans! Though she did not have a long list of movie credits under her wing, she clearly made the most out of it. She is now running her own boutique travel company as part of her investment portfolio.
DAVID KRUMHOLTZ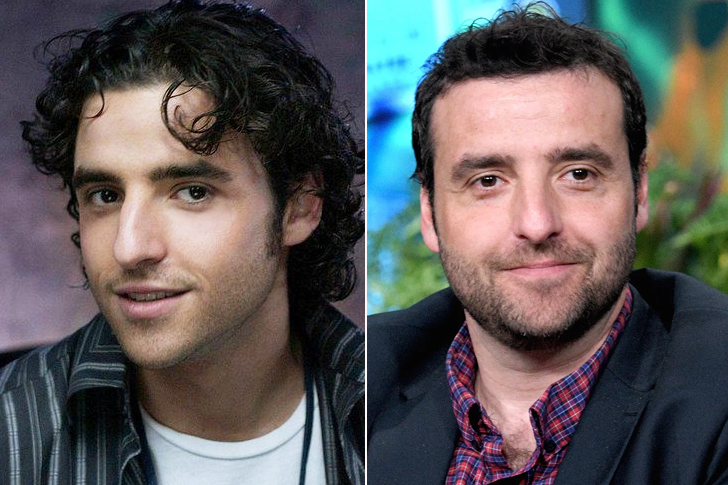 Our friends sometimes guide us on the right opportunity and David Krumholtz could attest that. He was dragged out by his friends in an audition back when he was just thirteen for a Broadway play and luckily, he managed to grab a spot in the show. After that, success started to follow him as he showcased his skills in acting in a couple of movies during the 90s.
As of today, David is still active on the industry as he has a regular TV series in HBO. He also has a stable family life with his wife for 10 years, Vanessa Britting. Likewise, David showed a good sense of financial management similar to a professional financial advisor as his net worth just keeps getting bigger and bigger throughout the years. He still has a couple of projects already lined up for him and the paycheck he will receive will only add up to his overall cash pool.
SHANE SWEET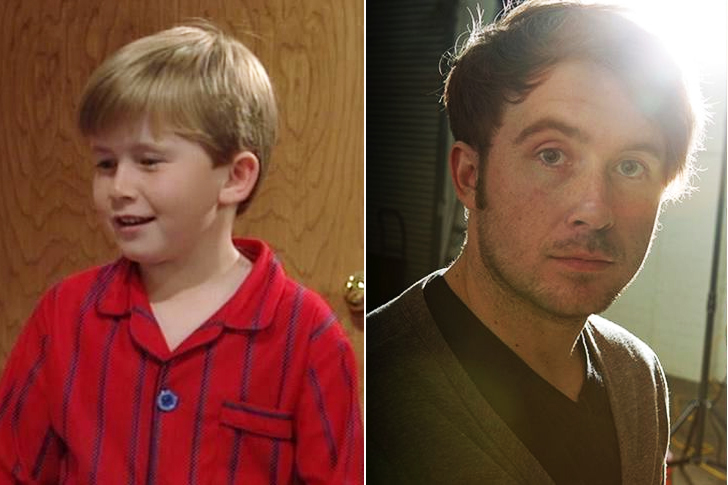 Christopher Shane Sweet was one of the young actors that appeared on Nickelodeon's The Journey of Allen Strange. He also found a spot in the sitcom Married… with Children, unfortunately, his character was written off from the show because it lacked a certain appeal to their audiences. Shane might not be a popular name right now but he still has few appearances in the movie industry to date. Good thing he has a talent lending his voice in a couple of projects including films such as Toy Story and Big Hero 6.
He was also seen in the Hunger Games franchise but he was not associated that much with that movie. Aside from acting, Shane is into music. His career as an actor paved the way for him to try his luck in the music scenes as part of a band The Atlanta in 2000 and his own band named The Celestial Matinee in 2005. He may not have the longest movie credits on the list but he sure doesn't lack the talent.
BROOKE SHIELDS
Brooke Shields already knows a thing or two about money management since she was already earning a couple of paychecks in her early years. She was a child model before she jumped into acting and gained critical acclaim for her role in the 1972 film Pretty Baby. The fame and popularity she got catapulted her modeling and acting career to another level. Her transition from a child star to a grownup star was smooth. Her fame did not tarnish as she grew up to be a beautiful woman that fits perfectly to several movie characters.
Before she knows it, Shields later became an A-list actress and appeared in multiple blockbuster hits. She starred in The Blue Lagoon and Endless Love. She really has grown into a fine and successful woman in the industry and even until now, she's not showing any signs of slowing down her pace. Shields is not that active in doing films anymore but is not retired yet. She has a family on her own which she gives her full attention to right now.
ALISON ARNGRIM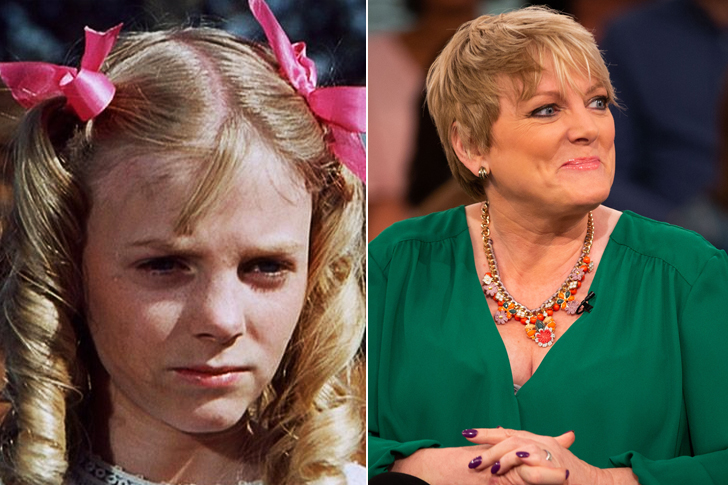 Alison Arngrim took advantage of the resources she had during her childhood years. Her father was a Hollywood talent manager and he probably gave her a couple of tips and tricks that she can use to improve her acting skills. All of their investments paid off and she gained wide-spread recognition for her role on Little House on the Prairie as Nellie Oleson.
Arngrim even earned the Young Artist Award – Former Child Star Lifetime Achievement honors because of the contributions she made to the industry during her childhood years. With her portrayal of a child antagonist role in The House of Prairie, she became the archetype of a spoiled bad girl or commonly known as a brat. She was last spotted in a Hollywood project in 2016 for a film called The Mephisto Box. As of today, Alison is busy in theatres in France and works on several causes such as AIDS awareness and child abuse.
JENNA VON OY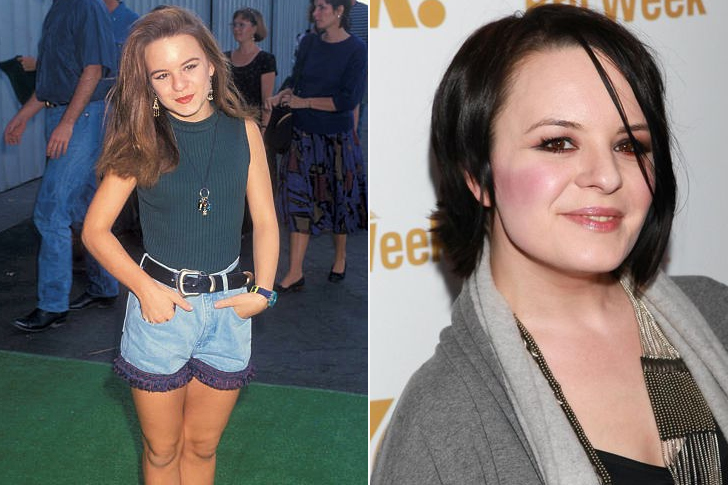 The actress Jenna Von Oy has been around the industry for a couple of years before she got her biggest ticket to stardom after she landed a role in Blossom as Six Lemeure. Before that, she only had a couple of television appearances and minor castings but she waited for the right opportunity to come her way. She probably got word from her financial advisor that success wouldn't always come overnight and in her case, that's probably correct.
Jenna has all the features of a Hollywood star, yet her time to shine on the big screen is yet to come. With this, she should talk to her manager and work things up. But as a single parent, Jenna is probably more focused on her children right now. It is not that bad after all because up until now, she's still working in Hollywood as a writer and an occasional actress. She was probably just waiting for the right moment to strike another spot in the top ladder of Hollywood rankings.
CHARLIE KORSMO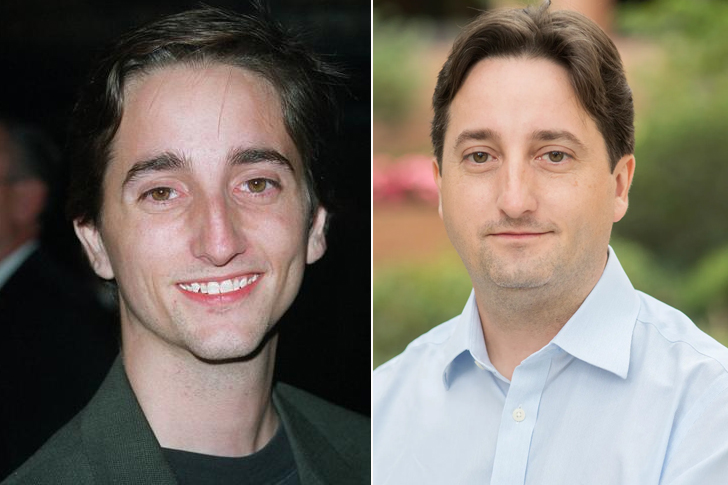 Charlie Korsmo was one of the top child actors of the 90s and appeared in a couple of films such as Men Don't Leave, The Doctor, Dick Tracy, and Hook. The latter two projects earned him a great deal of respect from his peers and allowed him to grab a spot for a couple of award nominations. Even with the talent he possessed, he might have thought that acting was not really the career he was looking for and decided to leave the entertainment scene and went on to become a full-fledged lawyer and professor in Cleveland. We can't blame him since that's his true calling.
In fact, Charlie has a degree in Physics prior to pursuing his Juris Doctor degree in law. Charlie is definitely destined to do greater works particularly in politics or as a public servant. He once worked in the House of Representatives and was once nominated by former President Barack Obama to be a member of the Board of Trustees of a known foundation.
ANNA PAQUIN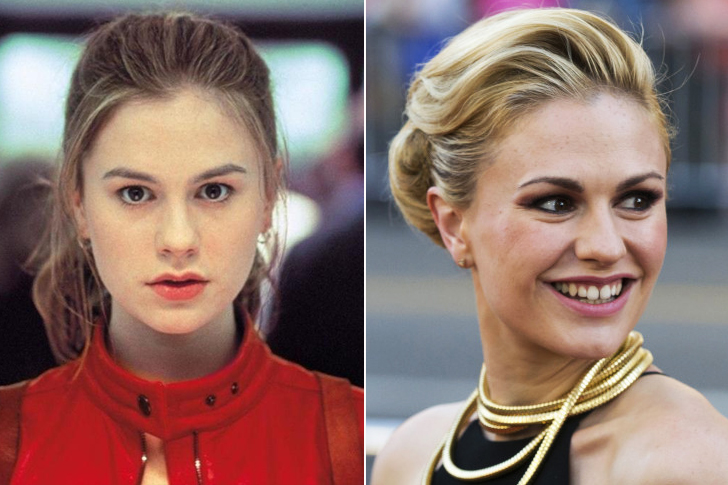 Raw talent is a rare sight even in Hollywood but that's exactly what Anna Paquin brought to the table after her stunning performance in the 1993 drama film The Piano. Most of her peers recognized that she had very little to no experience in acting in front of a camera but she clearly blew away her competition and grabbed a critical acclaim performance. She also cashed in an Academy Award for Best Supporting Actress for her role and all that happened while she was just eleven. As said earlier, Anna seems to be made for Hollywood as whatever she does, the crowd loves it. As such Anna's coming of age project was also a hit.
She took the role of Rouge in X-men movies from 2000 to 2006. She became an instant favorite as she soared the big screens with Hugh Jackman and the rest of the well-loved characters of Marvel's X-men. Her feat was jotted down in history as the second-youngest winner of the award. Up until now, she's considered a top-notch talent in Hollywood. As she grew fond of working in the entertainment industry, she and her brother Andrew Paquin established their own production house called The Paquin Films. With her earnings from her past projects, she can easily draw up an investment and retirement plan at an early age.
DANTE BASCO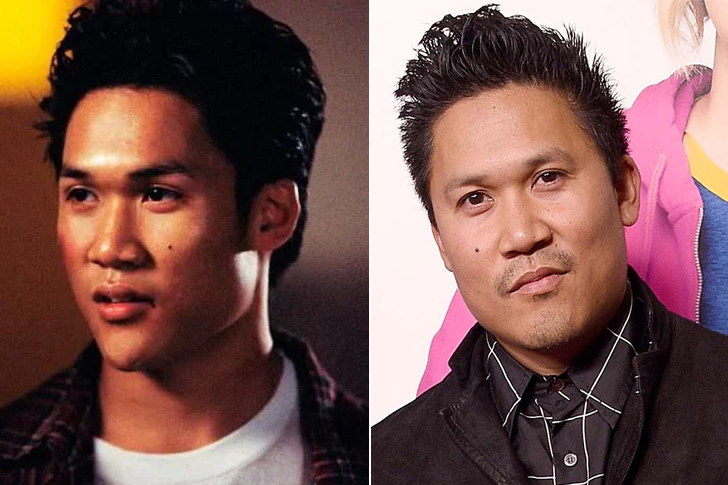 Dante Basco has a pretty interesting career. He started off his career in performing arts as part of a breakdance group and later shifted into acting. He first got minor roles in television shows but his patience paid off and he finally got himself a ticket to stardom right after he was chosen as Rufio of the Lost Boys while working alongside Steven Speilberg in the 1991 film Hook. The Filipino-American descent actor grew up with few roles being offered to him. Later on in his career, he focused more on voice acting for animated films and series.
Some of his projects as a voice actor was his role as Zuko in Nickelodeon's Avatar: The Last Airbender and in the American Dragon: Jake Long as Jake Long. Currently, Basco is into game streaming in Twitch and has several followers, He also receives few acting gigs from time to time and probably just waiting for his big role to come. Anyways, we are sure that he is handling any bankruptcy threats well with all the projects he had on hand.
ARIANA RICHARDS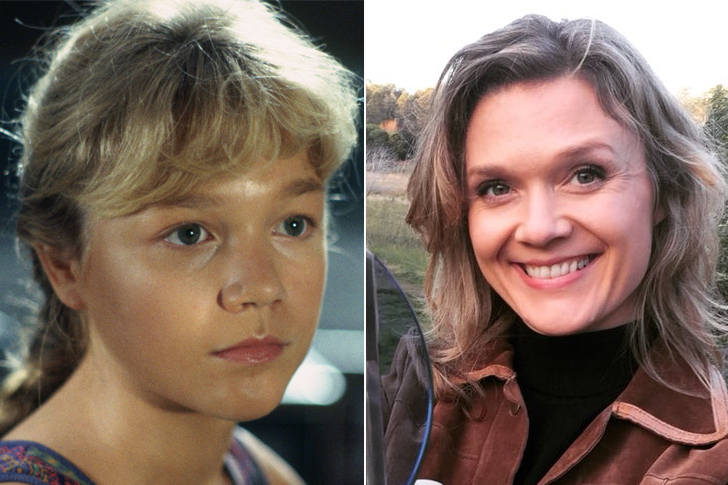 The legendary filmmaker Steven Spielberg definitely has the eye for noticing top-notch talent and that's probably what he saw in Ariana Richards' performance in the blockbuster hit Jurassic Park. For those who have seen the movie, Richards took on the role of Lex Murphy and her strong performance in the film earned her a couple of awards. However, she decided to step away from the limelight and focused more on her true passion, her art career.
She turned down earning millions of dollars of paychecks to pursue her calling as an artist. Ariana is now a painter. The former actress reportedly won first place in National Professional Oil Painting Competition in 2005 for her making her artwork The Lady of the Dahlias her masterpiece. Well, we can't see her having issues in her finances given her strong sense of money management and her earnings from the past and the fruits of her artistry today.
MARQUES HOUSTON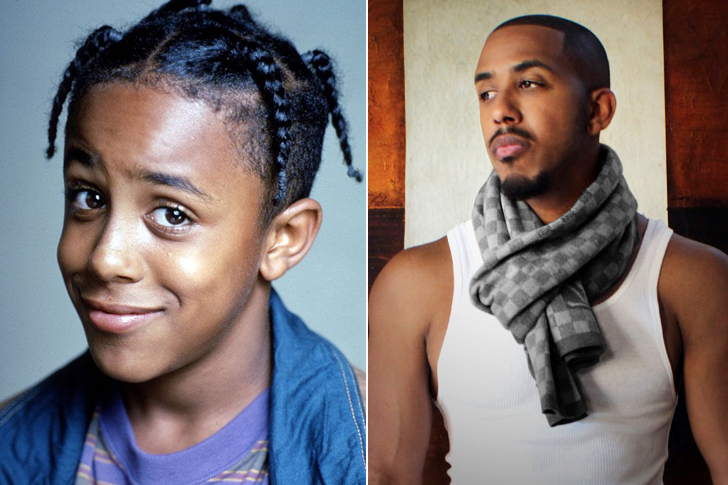 At the age of nine, Marques Barrett Houston already became a cornerstone of the music group called "Immature" which was also known as "IMx." He also appeared on television as part of the sitcom Sister, Sister. With that kind of age, we can clearly see that he already knew a trick or two when it came to money management and he already showed flashes of his potential of becoming one of the biggest stars in the field.
As Marques is no stranger to the Hip Hop scene, his film, and a blockbuster hit movie, You've Got Served became his most memorable film to date. He also starred in other films such as Somebody Help Me and Battlefield. His career shows healthy signs of rising to the top of the ladder and he's slowly building up a huge fan base that widely recognized his talent. He's also showing no signs of slowing down anytime soon so be on the lookout for him in the coming years. As a matter of fact, Marques also digs his feet in film production.
JACQUELINE STEIGER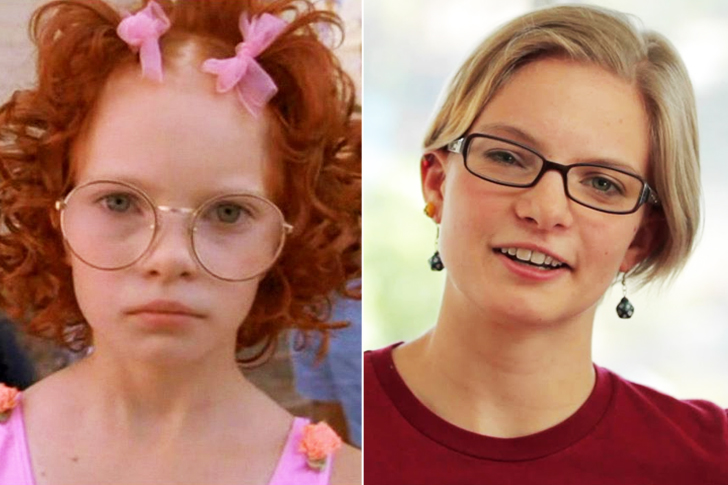 Jacqueline Steiger has all the makings of a bonafide superstar in Hollywood. For those who remember, she was part of the films of the 90 such as Matilda as the girl with pigtails that was thrown out of the window by the evil principal and Dennis the Menace Strikes Again! as Margaret. However, Steiger decided to step away from Hollywood and focused all of her attention on her studies.
The decision of her stepping away from Hollywood might be the right one for her at that time since she was able to finish her degree at UCLA as a summa cum laude in Linguistics and Anthropology. Nowadays, she's trying to do a strong comeback in Hollywood and probably return to the acting shape she once had. Jacqueline is sporting the nerd type of branding for herself as she recently launched her videos explaining stuff. With her keen acting skills and her scholastic gains, she will surely find a spot in Hollywood soon.
PATRICK RENNA
Patrick Renna became one of the top child actors of the 1990s. He first rose to fame thanks to his part in the 1993 coming of age movie The Sandlot, where he played the role of Hamilton "Ham" Porter. After he got his golden ticket to fame, his career significantly moved up the Hollywood ladder and he has been part of many movies and television series since his time with The Sandlot.
Renna later appeared in hit programs such as ER, The X-Files, and Boston Legal. He didn't have many leading roles in his past projects, but he consistently received his paychecks from accepting supporting and guest roles that kept him from filing a bankruptcy report. Although it might be frustrating for him for now, but eventually, he will find his niche and from there he will make his net worth increase exponentially. What matters is that he is not living from personal loans or on the verge of bankruptcy.
CHRISTIAN BALE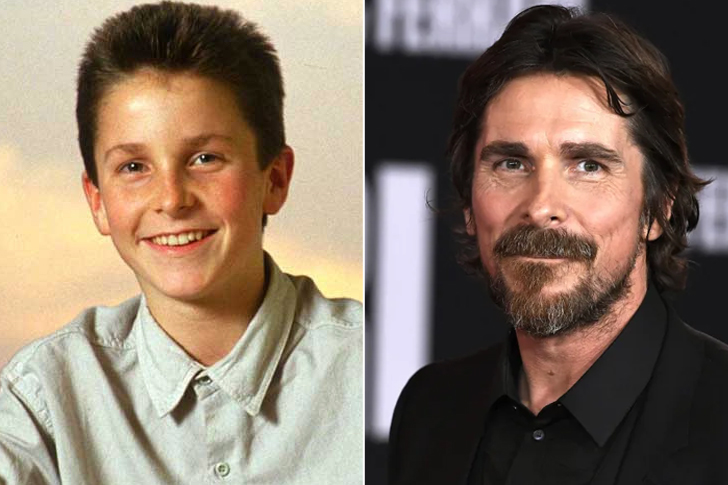 Top child stars often developed into very successful personalities or sometimes, they will find themselves in a deep trap hole because they can't handle the fame and the lifestyle involved when you are living under a bright spotlight. In rare cases, they even filed for bankruptcy as their peers saw them self-destruct amidst their fame. However, Christian Bale is one of the lucky few that managed to continue his string of success in the entertainment business.
Christian Bale proved time and time again hat his credit as a top-notched actor was true. He has unbelievable methods in acting and he shows great dedication to his craft. As such, he managed to lose 29 kilos for a project and gain 45 kilos in just a year for his Batman role. That being said, he's one of the top personalities in show business today, which was a huge leap for him compared to his early beginnings in Steven Spielberg's Empire of the Sun when he was 13.
SHAWNA WALDRON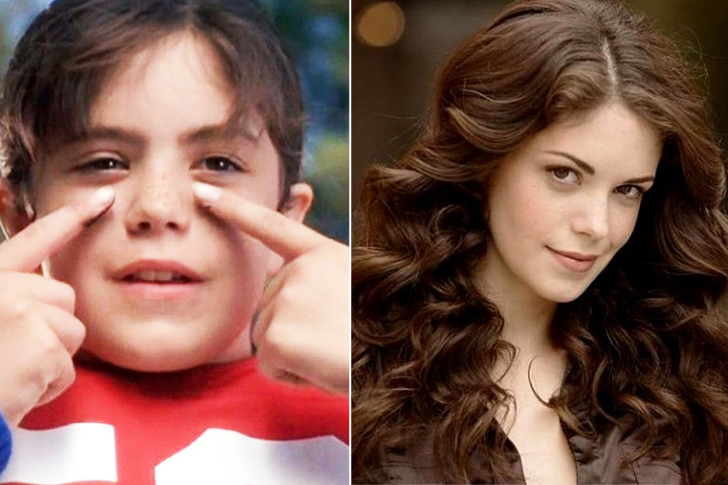 Shawna Waldron is one of those personalities that started their careers in a series of humble commercials. She and her agent slowly built up enough reputation for her that earned her a spot in a couple of mainstream films such as Little Giants for the role of Becky 'Icebox' O'Shea and as Lucy Shepherd in The American President.
As Shawna come to age, she still pursued her acting but in the latter part of her career, Waldron tested the waters working behind the scenes as a producer and released a couple of projects during the 2000s as the programs' main producer. Her most recent acting gig was in the film, Teacher in 2019. After which, there was no news about her products are what she is doing. She is probably preparing for some projects in the near future. We hope that she will use her great money management skills so that she will not be indebted and opt for any loan.
JONATHAN TAYLOR THOMAS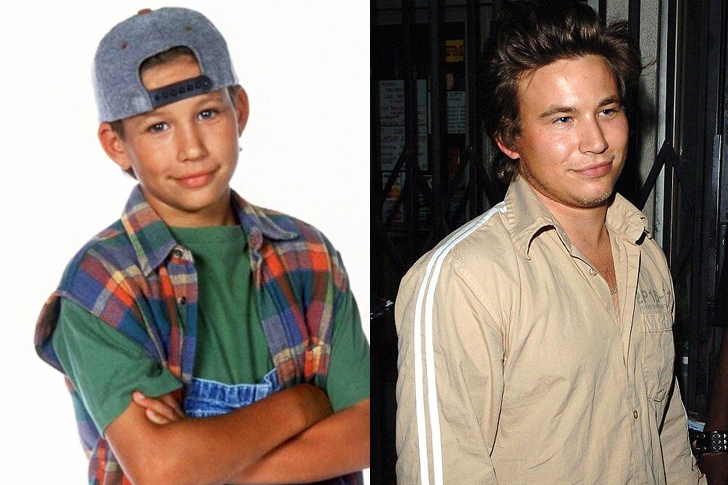 Jonathan Taylor Thomas had the privilege of becoming one of the most popular teenagers during the '90s thanks to a couple of Hollywood projects that launched his career to the top of Hollywood rankings. He built up a reputation as a heartthrob after he appeared in Home Improvement. Thomas also had the honor of voicing Simba in Disney's 1994 hit The Lion King. He had continued strings of success up until the mid-2000s and decided to take sparing breaks to give way for his studies.
Jonathan seems to have a love for learning. First, he went to Harvard University, where he studied Philosophy and history and after some time, he studied at St. Andrews University in Scotland. We all know that Harvard University has a strict admission policy so It is safe to say he is a smart guy. As an avid fan of learning, Jonathan finished his degree in General Studies at Columbia University. At present, Jonathan is making his way to directing a film. Let us just watch out for his film then.
ALISON PILL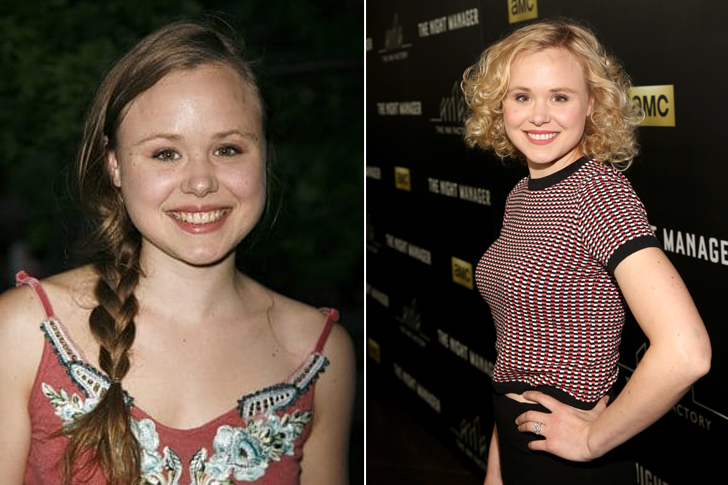 Alison Pill has been around the industry for a long time now and it looks like the success she achieved in show business is still not enough for her up until now, she still hasn't shown any signs of slowing down anytime soon. The pill took her first role in acting when she was just ten. However, her mother wasn't fully buying the idea of her daughter becoming a full-fledged actress at a very young age.
As a teen star, Alison co-starred Lindsay Lohan in Confession of Teenage Drama Queen. After which, she starred in the fantasy-comedy movie Midnight in Paris. All of her investments in acting paid off and in 2006, she finally had her golden ticket to stardom. Her movies The Book of Daniel and The Lieutenant of Inishmore pushed her career to a whole new level. Since then, she was given the opportunity to work on big-budget movies making her reach the stardom that she is dreaming of.
ALI SKOVBYE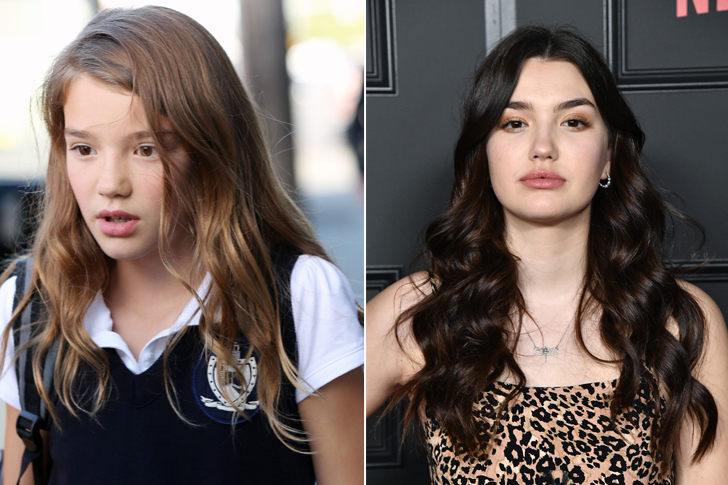 The Canadian actress Alissa Skovbye had an early exposure to the camera. In fact, she was only four years old when she first got her paycheck after she appeared in a commercial. That opened up a new door opportunity for her in the acting and advertising scenes. In her earlier projects, she starred alongside some of the biggest names in show business such as Michelle Pfeiffer and Kathy Bates.
At the age of eleven, she took on her first leading role in Hallmark's One Christmas Eve, which earned her a spot for a Young Artist Award. She then later cast in the hit fantasy TV series Once Upon A Time where she had a short stint. Now that Ali is a bit grown up, we can't deny that she has become a fine lady which made her turn into a model. Judging from the way her career is running right now, she'll face no problems using her credit cards to the max!
VINCENT KARTHEISER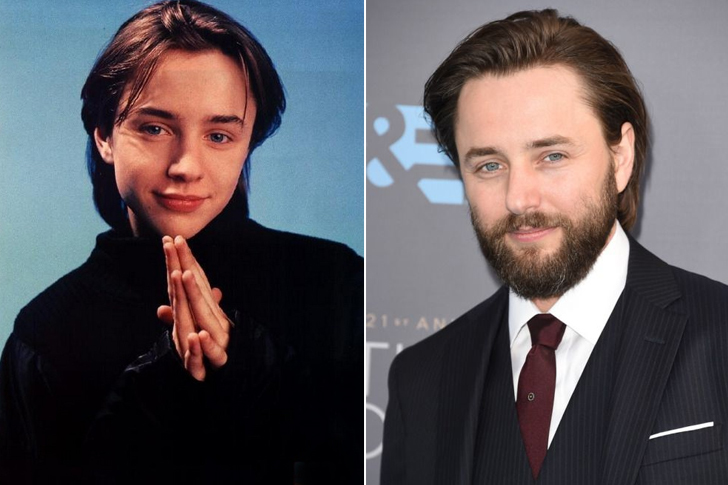 Vincent Paul Kartheiser is no stranger when it comes to acting. In fact, he had a couple of acting gigs back in the days during his early childhood years as part of Children's Theatre Company in Minneapolis. He later made his on-screen debut in the 1993 drama film Untamed Heart for a small role in the movie. He found his first leading role in Roger Christian's 1997 film Masterminds and that pretty much started his mainstream Hollywood journey.
Unlike other child celebrities, Vincent never disappeared from the scene. Although he has been receiving only supporting roles, he managed to be relevant to this day. He voiced the animated film Rango and was part of the cast of the movie In Time. As a matter of fact, his recent work is in 2020's Netflix's The Social Dilemma. Aside from establishing a solid career in show business, Kartheiser also built up an excellent credit score through the process.
FATIMA PTACEK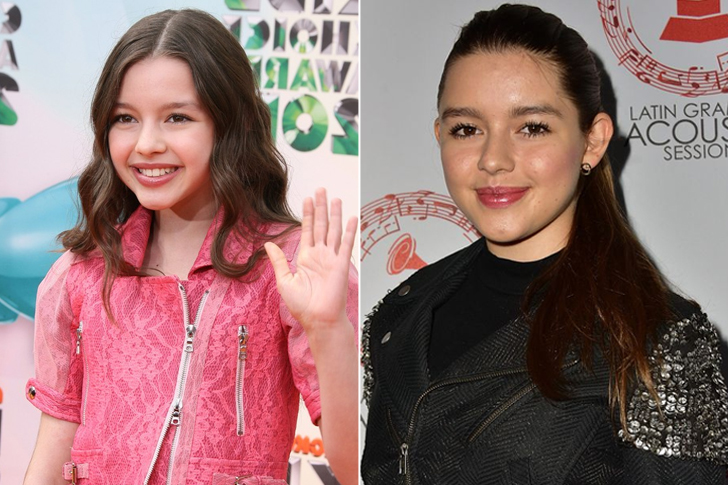 At a young age, Fatima Ptacek already knew a lot not only in the entertainment scenes but in the fashion industry as well. She established herself as one of the top actresses and models of her generation. For those who don't know, she's the voice behind Nickelodeon's famous animated series Dora the Explorer. Aside from her successful run in Hollywood, she also established herself as one of the best-paid models, and at one point in her young career, she even reached a million-dollar net worth and a solid credit report, which was an astonishing feat considering her age.
As of the moment, Fatima is attending school at Stanford University. She was acknowledged as a brilliant and gifted child and wanted to apply to Harvard University or Yale University. She also mentioned that she aspires to be and has a great interest in being a lawyer. With that, we are pretty sure that she is smart enough to make her finances intact.
DEVON SAWA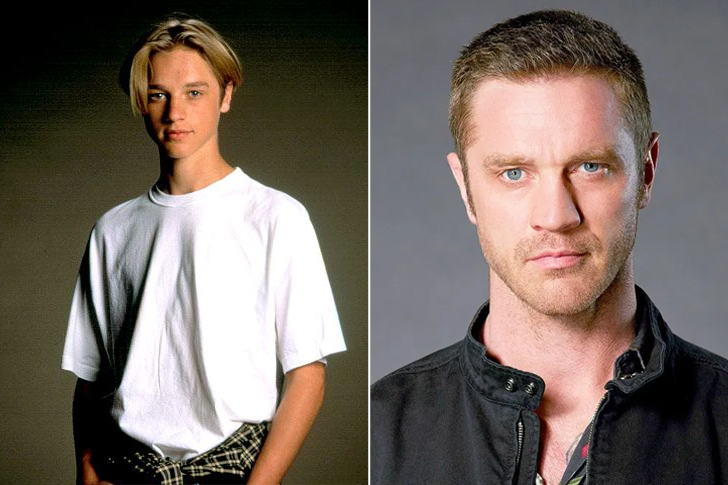 The Canadian actor Devon Sawa dominated the '90s entertainment scenes as a notable teen actor and appeared in a couple of movies such as Little Giants, Now and Then, Casper, and Wild America. He even made an appearance in James Wong's Final Destination and as Owen Elliot in Nikita. Devon made a mark as a teen icon due to his portrayal of Casper. Several fans got smitten by his sweet and heartfelt dance scene with Cristina Ricci in the said movie.
At a young age, he showed exceptional skills not only in acting but in money management as well. Although he has not been seen in blockbuster movies just like before, Sawa enjoys success in acting even to this date and he consistently found himself with projects that will surely fund any of his financial endeavors. He also seems to be living happily with his family and alongside Dawni Sahanovitch, his wife, and their two kids.
JASON BATEMAN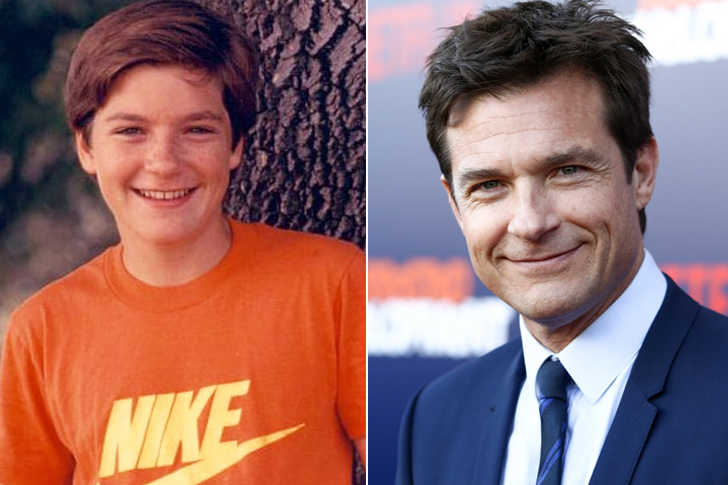 Jason Bateman has come a long way since he first appeared as a promising child actor in the hit television series Little House on the Prairie, Silver Spoons, and The Hogan Family. From the way things turned out for his family, the moving company that they hired on their way to California from New York and Utah seems to have helped his future. Unlike his other co-stars in Little House Prairie, Jason Bateman was able to stay afloat and remain a relevant actor to this day. He credits his successful career to his versatility as he can cross from comedy, drama, action, and suspense.
What made Jason Bateman more famous are his stints in comedy, where he displayed his skills in numerous films such Date Night and A Couple's Retreat. After a few years of spending time as an actor, he learned the craft behind the scenes and tested the waters in directing films including his 2013 Bad Words, which happens to be his directorial debut and the television series Jason Bateman.
ASHLEY JOHNSON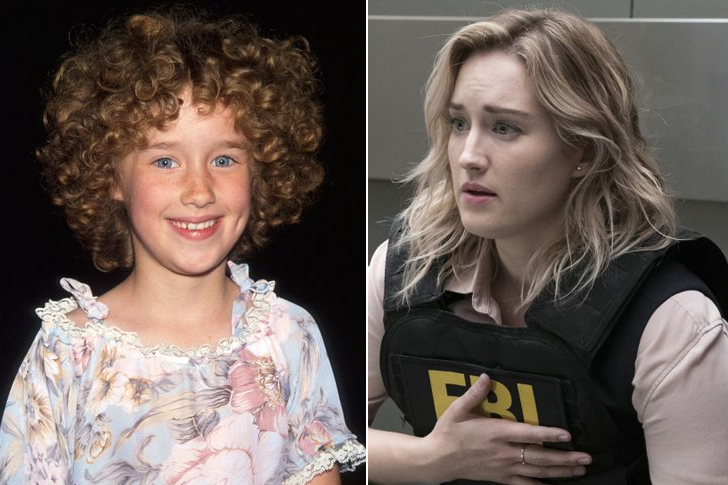 The former child actress Ashley Johnson was known for her roles Chrissy Seaver on Growing Pains and as Annie Warbucks on Annie: A Royal Adventure! has now become a full-fledged artist who excels in both singing and acting. Well, we aren't actually surprised since she already showed tremendous star potential during her younger years and we already bet our credit cards that she'll become a successful personality in show business.
Johnson also played Ellie's role in the films The Last of Us and The Last of Us: Left Behind. With that, she was able to win two BAFTA Awards. She's still in the industry making a huge pool of money because of her long list of projects that are still airing up until this date. In 2020, she got appointed to be the President of the Critical Role Foundation. Aside from acting, Johnson co-runs Infinity Pictures, which is a photography company, alongside Mila Shah.
BINDI IRWIN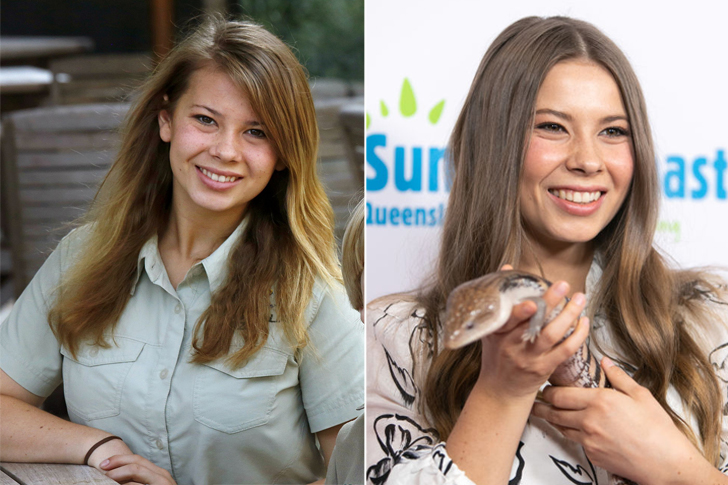 Bindi Irwin became America's sweetheart at a very young age, making appearances alongside her parents. Time really does fly fast and who would have thought that the little girl we saw on Bindi the Jungle Girl is now a full-fledged beauty. Her part on the show paid off with a Daytime Emmy Award for Outstanding Performer in Children's Programming. She showed tremendous upside when it comes to acting, singing, and dancing. She even won the 21st season of Dancing with the Stars (US) in high fashion!
She and her family are gearing up for the upcoming episodes of the reality show Crikey! It's the Irwins. From the looks of things, her earning will allow her to not worry about and personal loans in the future. Currently, Irwin is married to Chandler Powell, an American professional wakeboarder and a staff member at the Australia Zoo. Soon, she will start raising a family of her own.
THORA BIRCH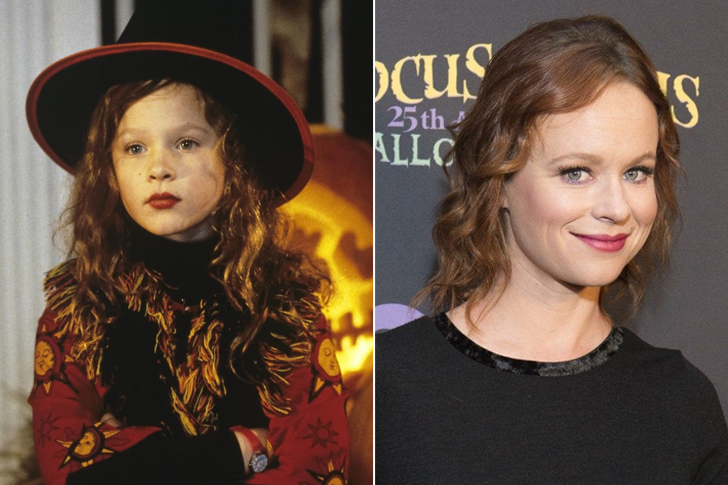 The actress Thora Birch enjoyed early success in her acting journey thanks to some of her projects that catapulted her to another level of wealth and fame. Her superb acting performance in the 1988 film Purple People Eater secured her very first Young Artist Award for Best Young Actress Under Nine Years of Age. At that time, people get to see a glimpse of what she can offer on the table.
Her reputation only grew as years passed by; especially during the time she became part of the classic American Beauty. With her future and career already in the bag, she would have to worry about any future mortgage loans. Birch took a break from acting for a bit of time. She then returned in 2016 and starred in different independent films. She is currently playing Gamma or Whisperer Mary's role on the season of AMC hit TV series The Walking Dead.
FLORENCE HOATH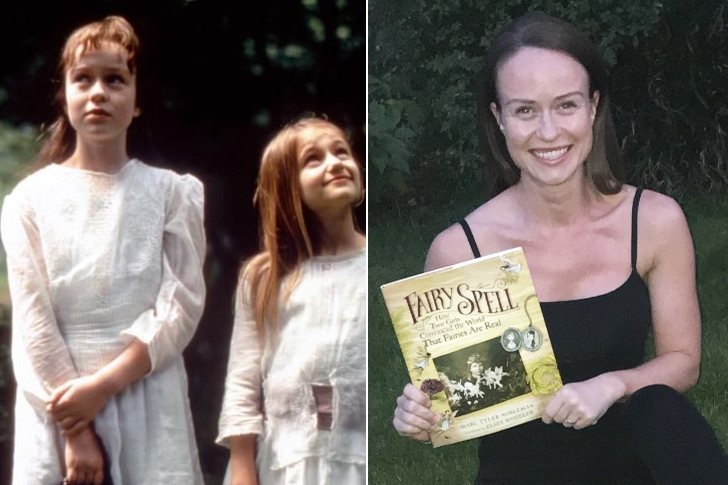 Former child actress Florence Hoath was one of the premier young talents during the 90s up until the late 2000s. She first made her on-screen debut in the 1993 film adaptation of Secret Rapture. She immediately made an impact in show business and that pretty much the start of her successful journey in the field of acting. Her reputation also skyrocketed to the top after she got a leading role in the 1997 film FairyTale: A True Story.
The last appearance of Hoath was on 2008 when she played a role in the TV miniseries Lost in Austen. However, Hoath decided to step away from the limelight and focused more on her private life. She announced her retirement in March of 2015 in an interview published by Doctor Who magazine. She probably didn't have enough gas left in her tank and though it was time to move on from acting.
GABY HOFFMANN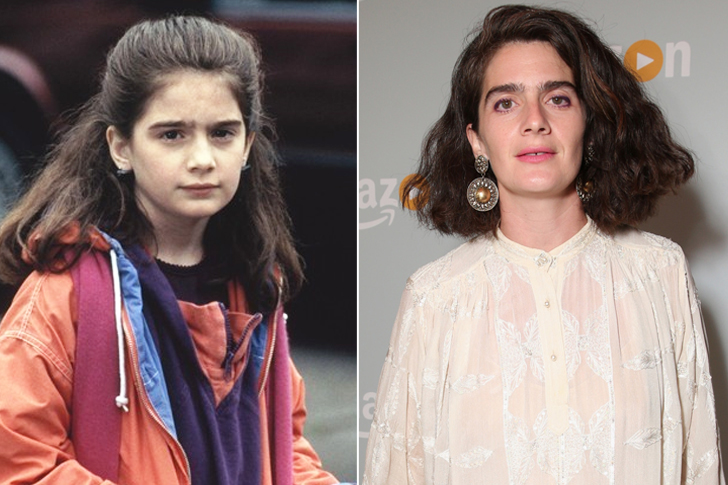 Gaby Hoffmann's childhood memories were a bit peculiar if there is a word to describe it. She pretty much enjoyed her experiences with her close childhood friends but the neighborhood seems to be not suitable for kids at that time. We don't know if they had a home security system installed back in their place but she ended up pretty much fine. Throughout her career, Hoffman received nominations for Primetime Emmy Award for Outstanding Guest Actress in a Comedy Series and Primetime Emmy Award for Outstanding Supporting Actress in a Comedy Series.
She also became a prominent figure in the entertainment scenes after she appeared on Sleepless in Seattle and Girls. However, Hoffmann's successful career can be traced down to her early childhood roles as a child star on Field of Dreams, Uncle Buck, Now and Then and Volcano. She is currently working on an upcoming film C'mon C'mon. If she is not busy with her career, Hoffman is taking care of her only daughter.
ELIZA DUSHKU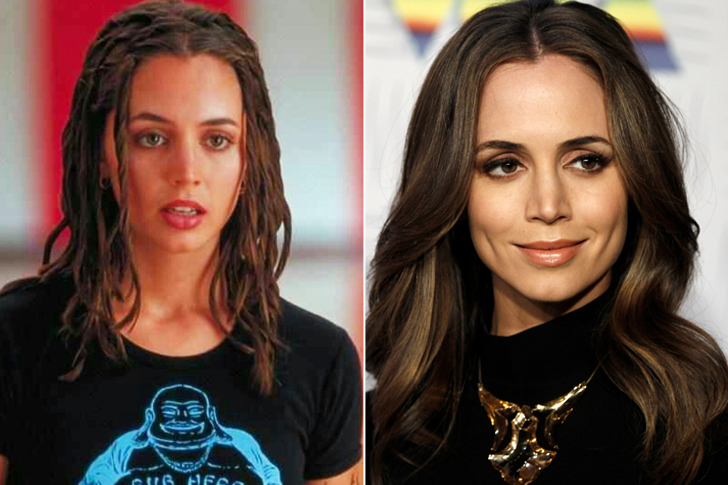 The 1992 film That Night produced a lot of talented actors in its roster including Katherine Heigl and Eliza Dushku. We have to take note that these two talented ladies became the top brass of their class. Dushku's role in the film opened up a whole new path for her Hollywood journey and that pretty much the start of her flawless acting profession.
She took a short break to finish her high school years but eventually returned to acting and auditioned for the role of Faith in Buffy the Vampire Slayer. She also appeared in the spin-off series Angel. That role gave her much needed gas for her engine to catch up on the time she lost during her absence from show business. Aside from marking her name in the industry as an actress, she also ventured out as a producer. In 2009 to 2010, Dushku became the producer of the Fox science fiction series titled Dollhouse.
NEIL PATRICK HARRIS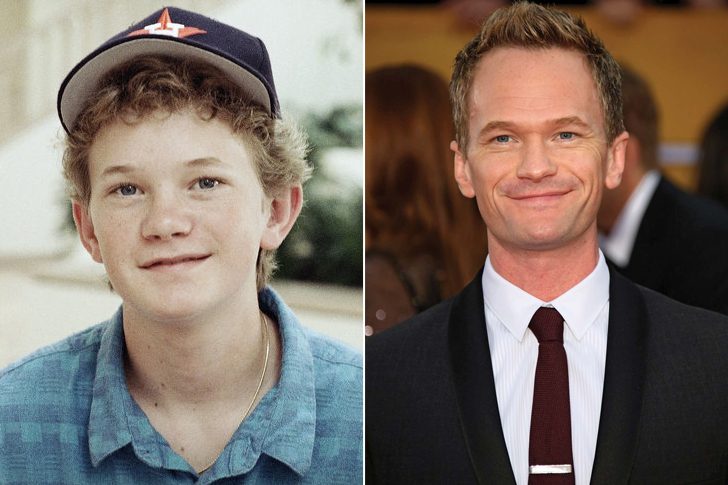 Placing huge investments in a drama camp for any kids who wanted to become a successful actor is a pretty good idea and Neil Patrick Harris can attest to that. Before he became a top artist in Hollywood, he first did a couple of camps to improve his skills. That paid off well and he was discovered by the watchful eyes of Mark Medoff.
He was later invited in the 1988 drama film Clara's Heart, which earned him a spot for a Golden Globe nomination. He later appeared in Purple People Eater together with Thora Birch. Of course! We can't miss mentioning his role as the legendary Barney Stinson in the hit CBS sitcom How I Met Your Mother. He's still one of the top personalities in the industry even to this date and not only that, but he is also an active figure behind many charitable organizations in and around Hollywood.
ASHLEY BOETTCHER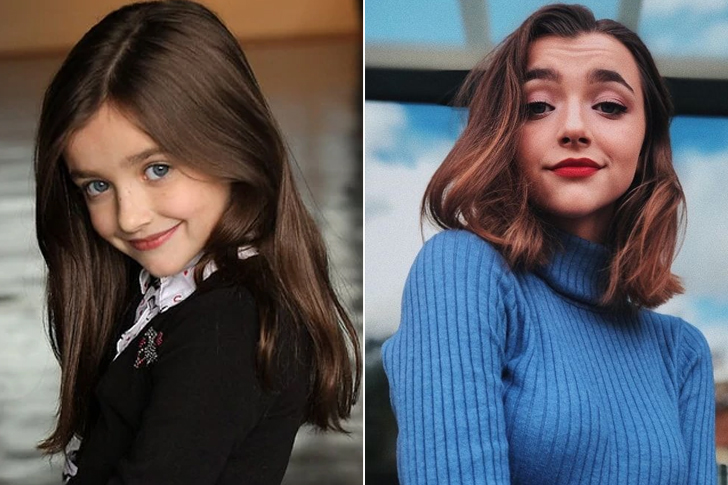 Starting from the get-go, Ashley Boettcher showed tremendous star potential in her young career. She got her first pay check at an early age of five and pretty much grew up under the spotlight of Hollywood. Since then, she appeared in many films, television shows and even lent her voice in the action role-playing game Kingdom Hearts III as Olette.
Despite her appearances in multiple films and TV shows, Boettcher will always be known for playing the role of Mel Fuller in Gortimer Gibbon's Life on Normal Street and Hannah Pearson in Aliens in the Attic. In 2012, she won the Young Artist Award for Best Performance in a Feature Film – Young Ensemble Cast. Boettcher is still making a huge noise in showbusiness with her stunning performances in her recent projects and we will not be surprised if she already laid out an investment and retirement plan even if she still hasn't reached her prime.
JENNIFER CONNELLY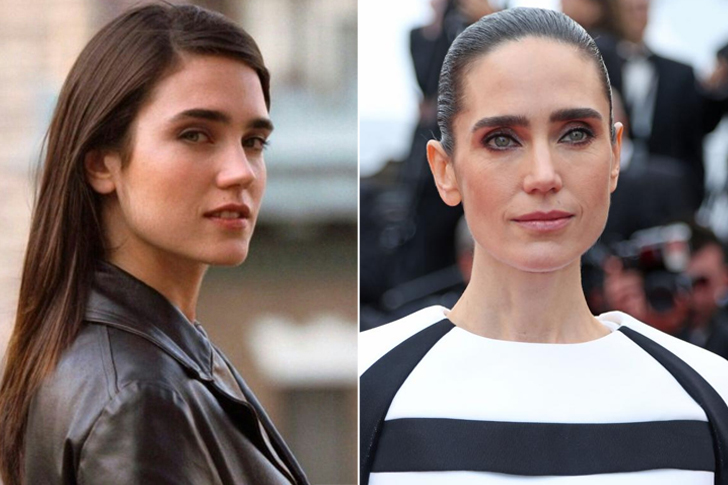 Many A-list talents in Hollywood started in humble beginnings and that's what happened with Jennifer Connelly's first steps into stardom. She started her race as a child model for various magazines, newspapers, and even did a couple of rounds for advertising brands. She then made her way towards the mainstream media and appeared in her debut movie Once Upon a Time in America.
It was followed shortly by 1985 horror flick Phenomena and the musical Labyrinth. Connelly slowly built up her reputation and her credit scores throughout the years. Her stunning performance in the classic 2001 film, A Beautiful Mind earned her a Best Supporting Actress at the 74th Academy Awards, for playing the role of Alicia Nash. In 2005, Connelly was name Amnesty International Ambassador for Human Rights Education. As we have noticed, her beauty does not seem to fade over the years. In 2012, she was inducted as the first global face of the Shiseido Company.
EDEN SHER
Jay Leno is one of the most influential personalities in Hollywood but who would have thought that he would ignite a young and lovely little girl's burning passion for acting. If you don't know about this, we should ask Eden Sher. Right after she appeared in Jay Leno's "Jaywalking" segment of The Tonight Show with Jay Leno, she instantly felt the need for sharing her talents in acting to the public. At first, Sher only received minor and short-lived roles but she accepted the challenge and hung onto her dream.
Now, she wouldn't need to mind herself with her credit card bills after achieving continuous success as an actress. In 2010, Sher was nominated for the Young Artist Award for Best Performance in a TV Series and the Critics' Choice Television Award for Best Supporting Actress in a Comedy Series. For her performance in The Middle, Sher won the Critics' Choice Television Award for Best Supporting Actress in a Comedy Series in 2013.
MACKENZIE FOY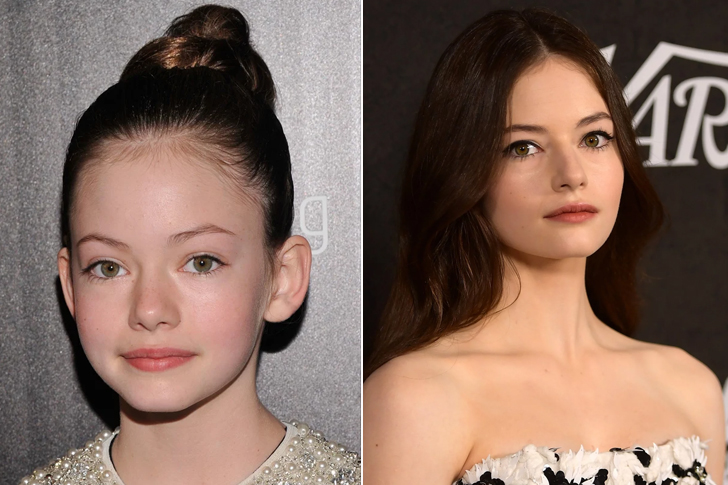 Who would have thought that Mackenzie Foy is just 20 years old? She already showed flashes of her money management skills at a very young age. For those who don't know, she already received her first paycheck as a model at the age of three. She spent a good six years on the modeling scenes during her younger years but focused on acting at the age of nine, where she appeared as a guest star in a couple of television series such as Hawaii Five-0, Flash Forward, and 'Til Death.
Her acting prowess allowed her to grab a spot in the 2012 film The Twilight Saga: Breaking Dawn – Part 2 and managed to snatch an award nomination for her trouble. Foy also starred in Christopher Nolan's Interstellar as Young Murph. Considering her age, she has already received multiple nominations and awards from the industry's prestigious bodies. Foy's future in the industry looks promising as she has been busy throughout the years.
SARAH POLLEY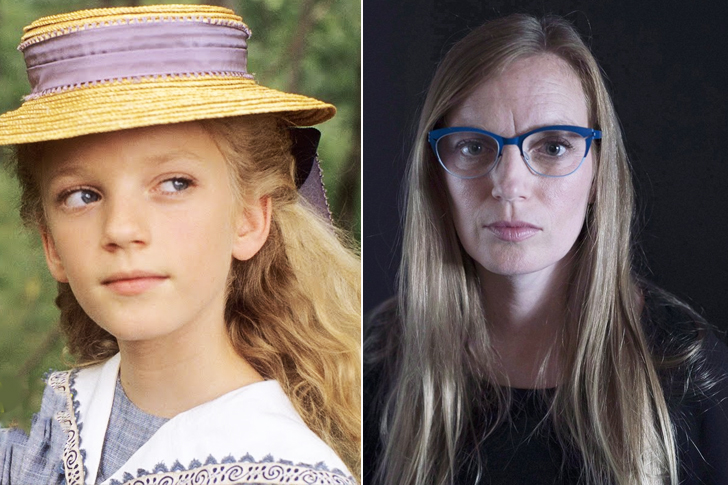 The former child actress Sarah Polley surely made stunning feats in her journey in showbusiness. She first got a taste of what Hollywood feels like after she received her first project at the age of four. Although it was only a minor role, it helped her gauge things out and worked on the things she needed to improve. Her investments paid off and she rose to prominence just a couple of years later as Ramona Quimby in the television series Ramona.
During the mid-2000s she then ventured in directing films and worked on a film called Away from Her, which became a huge hit and received a couple of awards and nominations. She's now more focused on working behind the scene than in front of a camera. For her work in Stories We Tell, she was nominated in Alliance of Women Film Journalists for three categories and won Best Documentary.
TIA AND TAMERA MOWRY
The wonder twins of Tia and Tamera Mowry became a household name thanks to their part in the 1990s series Sister, Sister. In 1996, the twins were nominated in the NAACP Image Award for Outstanding Actress in a Comedy Series, for their performance in Sister, Sister. 3 years after they were again nominated and won for the same series and the same category. The following year, they won again.
They became the go-to twin actress in the industry and starred in a couple of shows such as Twitches and Twitches Too. They also became the focus of the reality show, Tia & Tamera, in the early 2000s. From the looks of things, they don't need to get a loan for each other since they both became successful in their own fields. To date, they are still active in the industry. Tamera is now part of the talk show The Real, while Tia stars in the sitcom Family Reunion.
DIANE LANE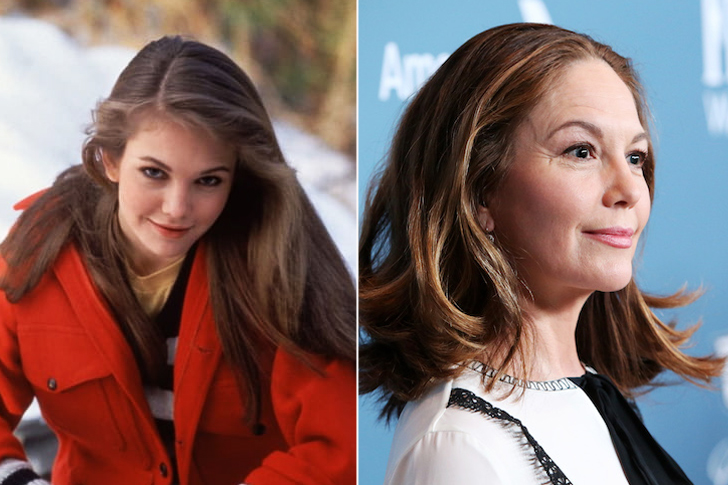 The award-winning actress Diane Lane started her professional acting journey at the age of six in La MaMa Experimental Theatre Club. A few years later, she took on a role on The Cherry Orchard alongside some of the greatest actresses in show business such as Meryl Streep and Irene Worth. Right before she got her golden ticket to stardom, she turned down a role on Runaways on Broadway and decided to appear with Laurence Olivier in the romantic comedy film A Little Romance.
That decision pretty much sealed her career to the top of Hollywood rankings, and Time magazine recognized that and named her one of Hollywood's "Whiz Kids". In her performance in Unfaithful, Lane received her National Society of Film Critics' awards for Best Actress in a Motion Picture in Drama and New York Film Critics Circle. We bet she was constantly working with her financial advisor since her fortune just keeps getting bigger and bigger every year.
LEONARDO DICAPRIO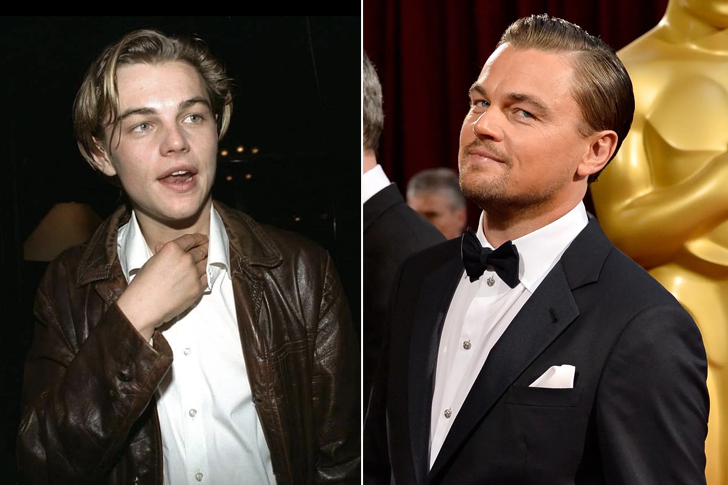 Leonardo Wilhelm DiCaprio is one of the most successful actors of this generation and proven time and time again that he's a profitable personality in Hollywood. He was placed a couple of times on the top spots of the highest-earning actors in the industry and he probably kept his financial advisors always on their toes with that large amount of cash going into his bank account.
He started with a couple of un-credited roles during the earlier part of his journey. However, his fortune went from bad to better after he landed a part in the sitcom Growing Pains, where he got a nomination slot for a Young Artist Award and we could say the rest is history. For his film, Titanic, not only that the film was a huge success, but it also carved DiCaprio's path to stardom. Thus, he will always be Jack to some, as it is one of his more notable roles.
WIL WHEATON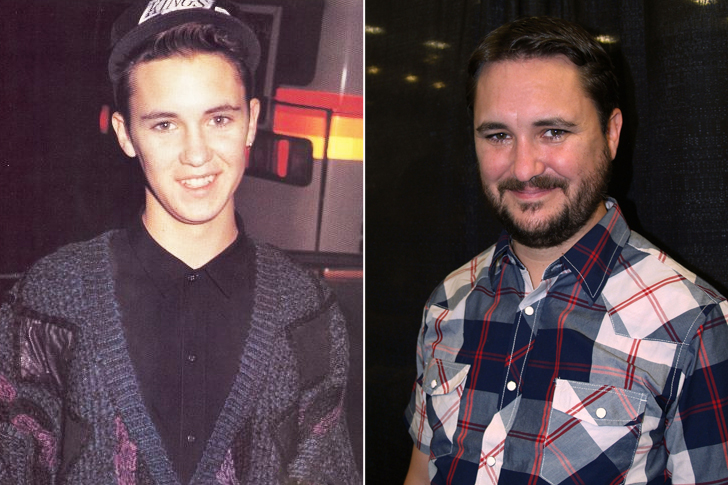 Wil Wheaton's acting debut happened in the 1981 movie A Long Way Home and also lent his voice right away for the animated film The Secret of NIMH. However, his career only made a significant push to the top of Hollywood ranking after he played the role of Gordie Lachance in the coming of age movie Stand by Me. A year later, he became part of the legendary sci-fi television series Star Trek: The Next Generation as Wesley Crusher, which also helped his overall reputation and solidified his credit reports.
During the dawn of the 2000s, he tested the waters and involved himself in new horizons such as games, hosting, and audiobooks. He narrated audio books such as Ready Player One and Ready Player Two. As for his acting career, Wheaton appeared in a recurring role as a fictionalized version of himself on the CBS hit sitcom The Big Bang Theory.
KAREN DOTRICE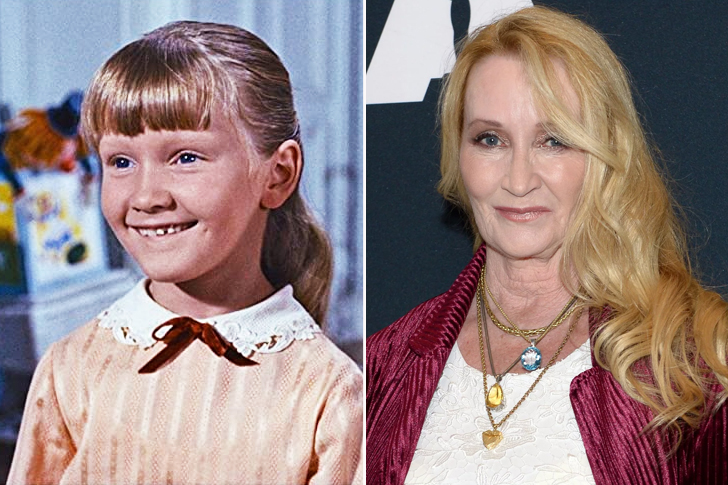 The British actress Karen Dotrice initially had a taste of stardom thanks to her role as Jane Banks in Walt Disney's Mary Poppins. After all, her family bloodline was born in theater and we could expect nothing less from her in that regard. However, she had a couple of breaks from acting and it was speculated that the reason why she took this long hiatus was the review she got from her performance in the early 80s. However, those claims were not confirmed up to date.
She also used her time off from work to focus more on her kids and family. Her journey in the acting scenes as a child star taught her that kids should be learning and growing at their own pace. That probably is the main reason why many child stars end up failing when they grow up and some even fell into a trap hole of bankruptcy.
RICHARD KEITH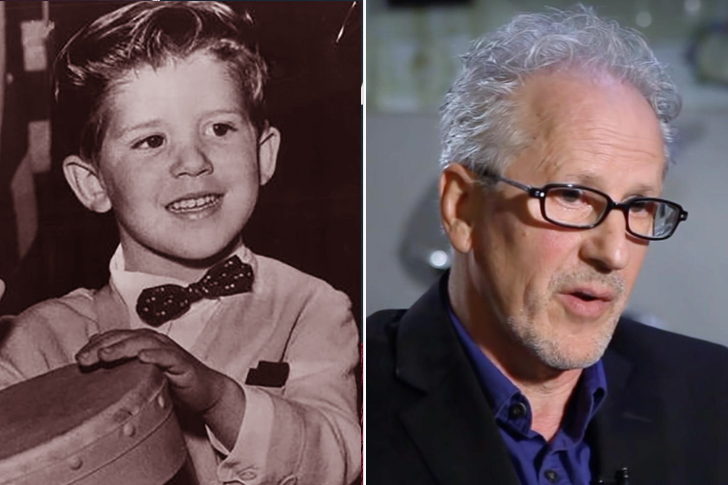 Richard Keith pretty much grew up under the limelight of Hollywood and his part as Little Ricky on the sitcoms I Love Lucy and The Lucy-Desi Comedy Hour may be the biggest reasons for it. Though he spent most of his time in a Hollywood set, it might be worth his time since reports suggest he was earning around $500 per week when he was just three years old.
If he continued to get that amount even through his teenage years, we are pretty sure he'll never face any shadow of bankruptcy in his life. After Keith turned 21 years old, he received $8000 as his final payment form a trust fund which was set up during his filming days on I Love Lucy. He's now playing for his rock band called David and the Giants and just a couple of years ago, they celebrated their 40th year after founding their band.
EDWARD FURLONG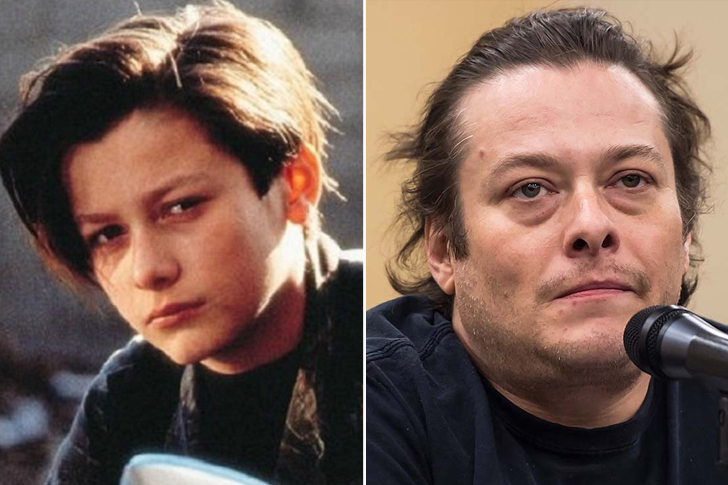 The young actor that portrayed the legendary John Connor in the classic 1991 film Terminator 2: Judgement Day is none other than the famous child actor back in the day, Edward Furlong. Aside from working alongside Arnold Schwarzenegger and director James Cameron, he also starred with Jeff Bridges in American Heart that earned him a couple of recognitions and nominations. We could clearly see that he had a pretty successful career back in the days.
Furlong also appeared in motion picture Pecker alongside Christina Ricci and American History X, in which he co-starred with Edward Norton. He received acclaim for both movies. However, in the dawn of the 2000s, his career experienced a steady decline and that might be the reason why he turned to other stuff. Some of his last appearances were in Detroit Rock City and Animal Factory. We hope everything will turn out well for him or else, we'll probably see him file a bankruptcy report.
LOUISE AND LISA BURNS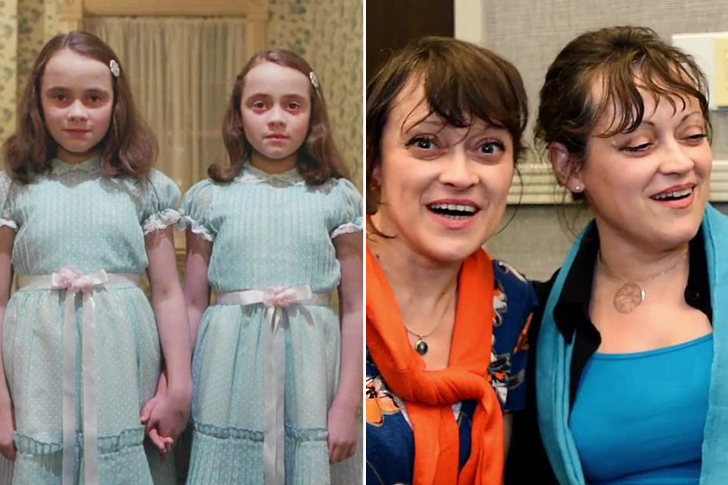 We all know that the film The Shining is already at the top of the list when we are talking about the greatest movies of all time and we will bet our credit cards that most of you guys out there will remember the spooky twins featured in the movie. Yes, those twins are Louise and Lisa Burns. In 2011, the twins appeared in The Shining Forwards and Backwards, however, not as their grown-up self. The said movie was an experimental film, made by two editors John Fell Ryan and Akiva Saunders.
It is still the Shinning though, but they made a whole twist and revelation to it. They only appeared in a couple of films throughout their run in the acting landscape but pretty much played iconic roles. Nowadays, they aren't connected with any acting stuff since one of them became a full-fledged lawyer while the other is now a published scientist
NATALIE GREGORY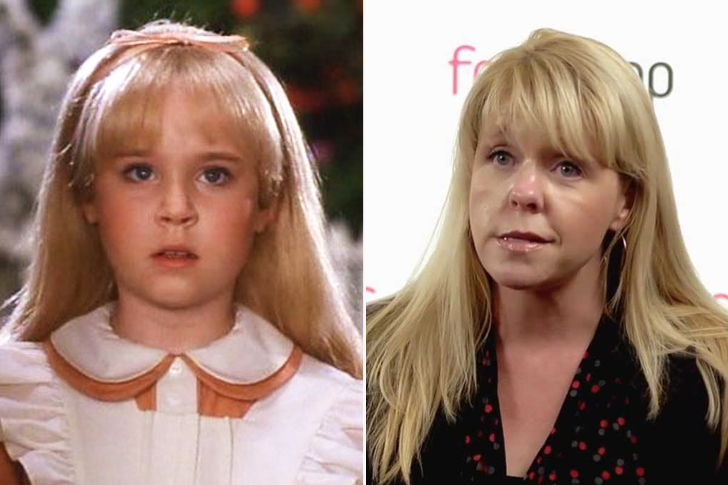 Natalie Gregory got her ticket to fame after she played the lead role as Alice in the 1980s mini-series Alice in Wonderland. In 1986, her remarkable performance on the said film earned her nomination in the Young Artist Awards for Exceptional Young Actress Starring in a Television Special or Movie of the Week. In 1988, Gregory also starred in the Disney animated film Oliver & Company, as the speaking voice of Jenny Foxworth.
Her success continued to carry her up until the early 1990s up until to the time she decided to step away from the limelight and focused more on her personal affairs. We are certain that she and her parents already placed smart investment plans for her early retirement in acting. After all, she's still young at the time she turned her back from Hollywood. Since then, Gregory lived a pretty quiet life away from the blistering spotlight of show business.
NICHOLLE TOM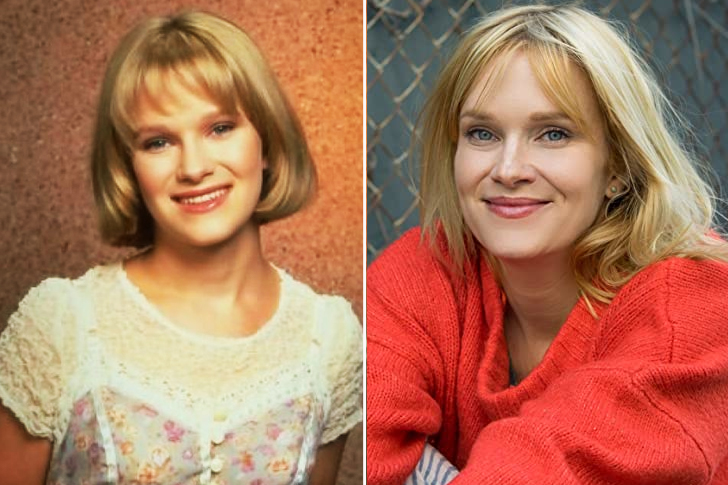 Like many child stars of the past, Nicholle Tom knew first-hand what it takes to have proper money management skills at a very young age. She was the child star that appeared in the 1992 film Beethoven and Beethoven's 2nd. Her role was so effective at that time; she even got a chance to voice out her character in the 1994 animated series version of Beethoven. She also appeared in hit series The Nanny from 1993 to 1999, playing the role of Maggie Sheffield who is the eldest daughter of Mr. Sheffield.
While she was filming the said series, Tom was concurrently providing the voice of Super Girl in the in the DC Animated Universe. From then on, she consistently got herself a couple of projects throughout the years and was even nominated a couple of times for her performance. However, most of her fans will always see her as the young Ryce Newton that everybody loves.
JEFF COHEN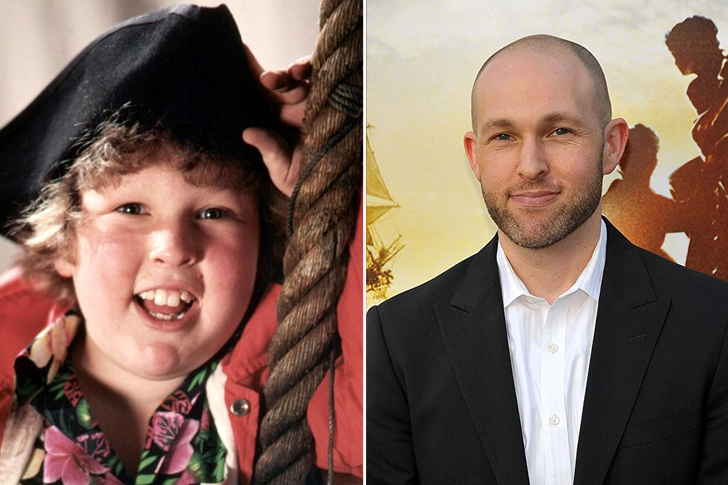 Jeff Cohen had the privilege to work alongside one of the most iconic personalities in Hollywood, the renowned filmmaker Steven Spielberg. The two joined forces in the 1985 film The Goonies, which forever will go down as his golden ticket to stardom. He stayed in the industry for a good couple of years and pretty much appeared in famous programs at that time.
However, he decided to step away from the busy life of Hollywood and focused solely on his studies. That worked out well for him and he eventually became a top-notched lawyer in Los Angeles. He's also working on a political and legal column for The Huffington Post and CNBC from time to time. Cohen co-founded the Cohen & Gardner firm at Beverly Hills in 2002. He was named as the Next Generation: Hollywood's Top 35 Executives 35 and Under, of The Hollywood Reporter's, November 5 issue. It goes to show that he is successful in any given field.
NOAH HATHAWAY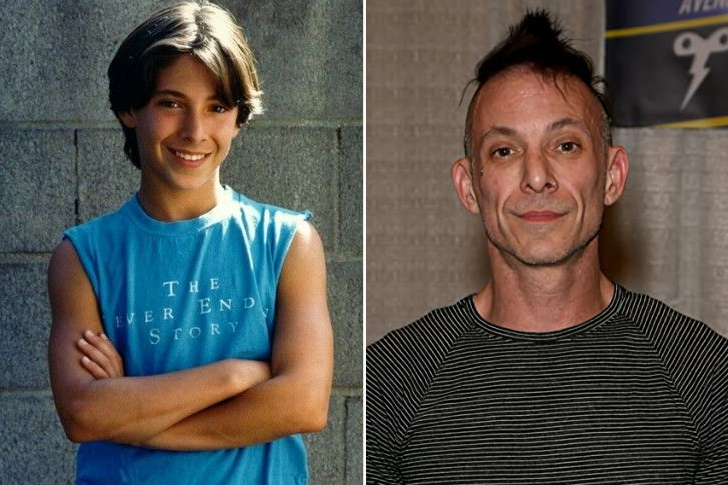 Noah Hathaway is no stranger when dealing with cameras since he was already exposed to them as a child endorser and appeared in a couple of advertisements at the age of three. He also appeared in several television programs up until he managed to grab a spot in Battlestar Galactica, where he earned his first Young Artist Award nomination. In his teenage years, he was considered one of the top brass teen idols of his time.
His 1984 film The Never Ending Story also made him one of the most famous stars not only in Hollywood but in Europe as well. Hathaway again received his second Young Artist Awards nomination and took home the Best Performance by a Younger Actor in the 12th Annual Saturn Awards. He's already put his childhood and teenage career in the past like a bad credit score that we got in the earlier part of our life. Hathaway is now working as a tattoo artist and a martial arts instructor
BRANDON ADAMS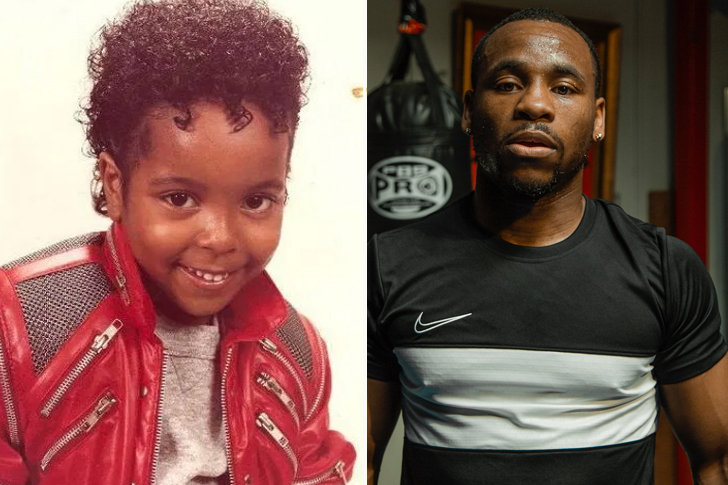 Brandon Quintin Adams rose to fame as a child actor thanks to his part in the first two Mighty Ducks as Jesse Hall. He also appeared as Kenny DeNunez in the 1993 coming of age film The Sandlot. His exceptional talent also led him for a voice role in the hit video game Kingdom Hearts II as Rai. In addition, he also played a role in Martin, The Fresh Prince of Bel-Air, and Michael Jackson's Moonwalker, where he performed as Zeke in the Smooth Criminal segment.
He had a long break from acting since 2012 but according to reports, he is currently in the process of returning to Hollywood with a bang! If things go according to plan, he'll definitely have to contact his financial advisor to sort out his finances right away. Returning to the industry should be easy and like riding a bike, considering the work he has done before he left.
CHIRSTINA APPLEGATE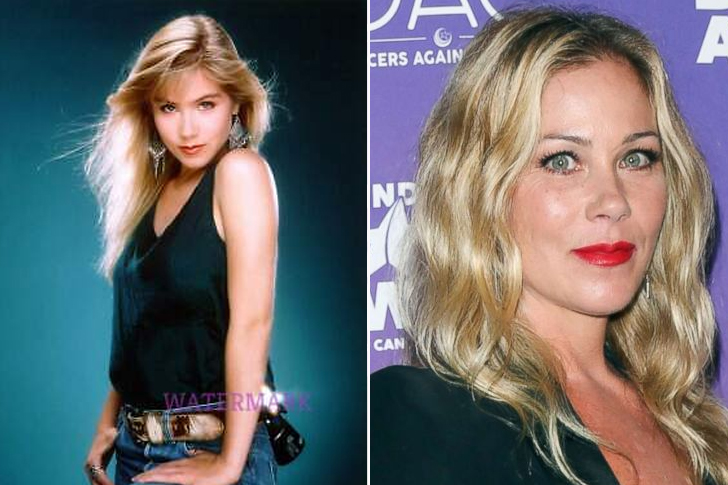 The A-list actress Christina Applegate started her career with the help of her father who happened to be a record producer and record company executive. Her mother, the singer and actress Nancy Priddy also played a part in her journey in Hollywood at a young age. Her on-screen debut materialized in the daytime soap Days of Our Lives. That time, she also appeared in a series of commercials, and all that happened right before she even reached her first year.
In her appearance as recurring guest star in the NBC hit sitcom F.R.I.E.N.D.S., she received a Primetime Emmy Award. She's still making a huge wave in Hollywood today and currently has a couple of projects with her credits. Applegate currently stars in Netflix's Dead to Me, where she earned a Golden Globe Award nomination, and three Primetime Emmy Award nominations. Up to today, the list of her awards and nominations keeps piling up.
MILEY CYRUS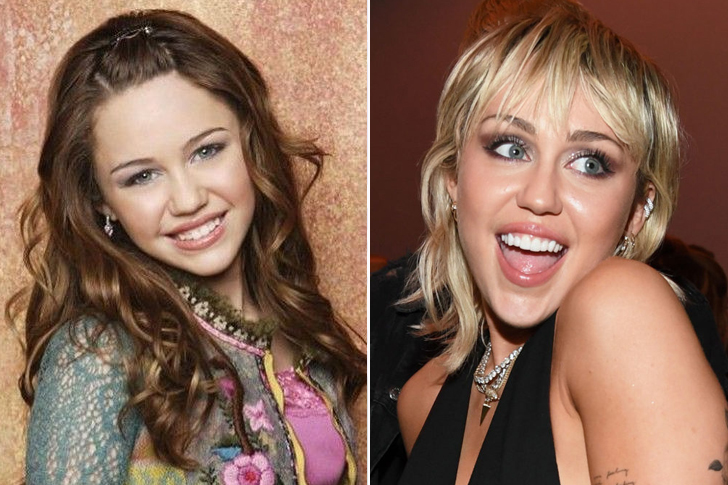 Most of us probably knew about Miley Cyrus now but there are still a couple of people out there that didn't know that she used to be part of Disney Channel's Hannah Montana. She auditioned for the best friend of the title role back then but her talents in acting and singing moved most of the members of the panel and decided that she's the perfect young artist for the lead role and the rest is what we call history.
Nowadays, she's one of the top artists in the industry and released a couple of chart-topping hits under her name. She pretty much never worries about going deep into bankruptcy since she built up enormous fortune throughout her successful career. As for her personal life, despite being hounded by controversies, Miley showed her supporters how tough she is as a woman. Her on and off relationship with Liam Hemsworth has been seen by the watchful eyes of many, but this time it looks like the couple ended it.
HILARY DUFF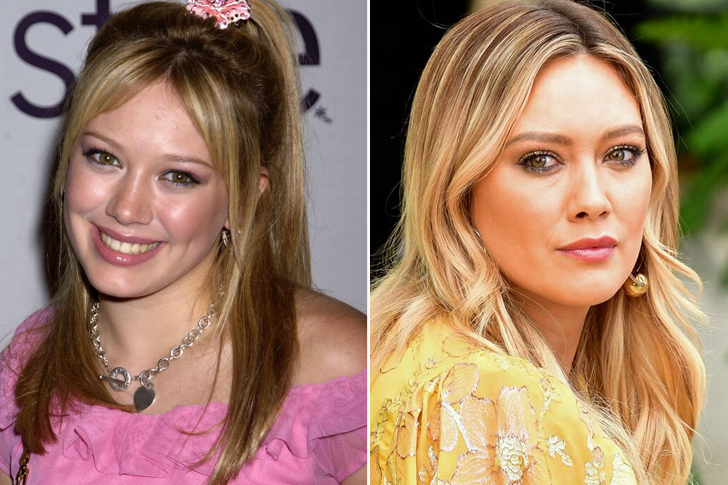 Over the years, Hilary Duff became one of the top personalities in Hollywood. To fans, she will always be known as Lizzie McGuirre. She ventured into acting, singing, writing songs, and even putting up a couple of investments. That's a wise move if you ask us! During the earlier part of her career, she actually started her successful profession as a child endorser and model for various clothing brands. She also used to be part of a ballet production company that pretty much sparked her passion for pursuing a career in show business.
Currently, she's still on the top of her game and from the looks of things, she's not showing any signs of slowing down. As a singer Duff reportedly sold over 15 million records from the start of her career. Her personal is quite beautiful also. Duff is currently married to Matthew Koma, and the couple are raising their two children.
MAISIE WILLIAMS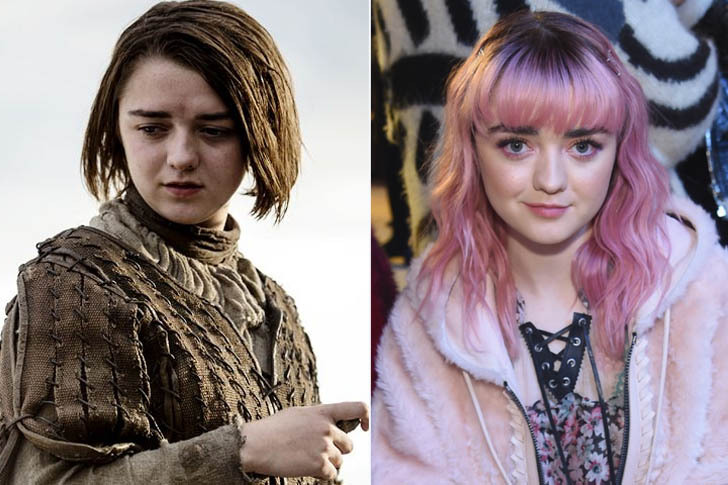 Maisie Williams rose to international stardom when she played Arya's role in the hit HBO TV series Game of Thrones that aired from 2011 to 2019. She basically grew up on the show, starting at a very young age until she became a full-blown woman. As a newcomer, she received recognition across the globe. Playing the role, Williams received two nominations for the Primetime Emmy Award for Outstanding Supporting Actress in a Drama Series.
When the show ended, Maisie continued her acting career. She appeared in numerous movies. She also made her stage debut in 2018 when she did I and You by Lauren Gunderson at the Hampstead Theater in London. Aside from being an actress, she is also an internet entrepreneur. She launched the social media platform Daisie, a networking app that aimed to help artistic people. If she wanted to, she could build online classes of her own.
EMIL MINTY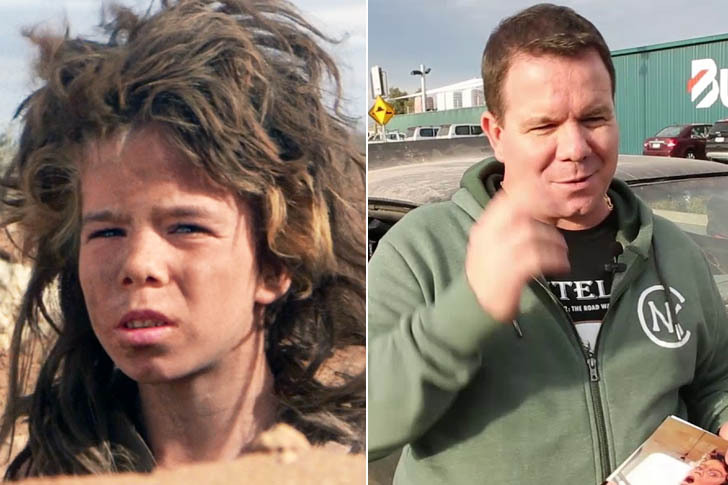 Before he focused on growing his investment as a jeweler, Emil Minty once captured everyone's hearts as a child actor. He was popularly known as the Feral Kid in the 1981 movie, Mad Max 2: The Road Warrior. Although he delivered no lines in the film, it made an impact on his career and that opened up a whole new door of opportunity for the young actor.
After that, he had minor roles in the 1982 film Fluteman and The Winds of Jarrah in 1983. During the dawn of the 1990s, he made several appearances if a few episodes of A Country Practice. After a while, Emil officially retired from the entertainment world and focused on real-life events. He then became a jeweler, working for Chris Lewis Jewellers in Sydney since the early 1990s. He now has his own family, being a father of two. From the looks of things, he's keener on living a private life away from the limelight.
AILEEN QUINN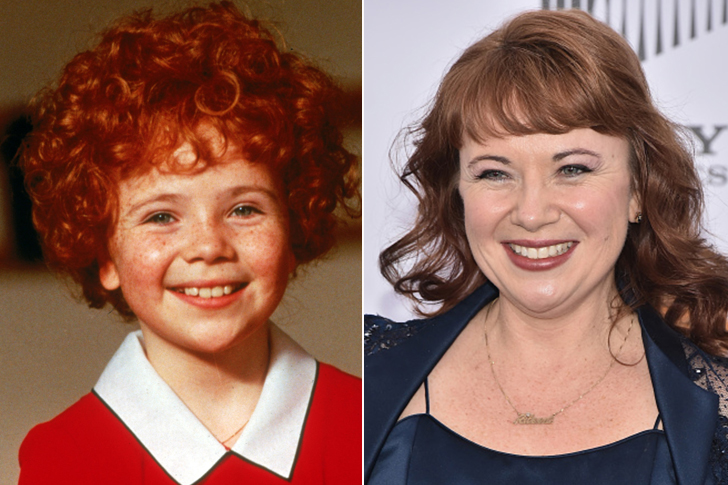 A cute little girl would definitely brighten up the day but a cute redhead girl would put that feeling to another level. That's what Aileen Quinn brought on the table especially during her child star phase. She was well-known for her role as Annie Bennett Warbucks in the 1982 musical drama Annie, which made her one of the most sought-after child stars during her heyday.
Aileen has all the making of a full-fledged superstar and has the raw talent to back this up. However, she decided to step away from the acting scenes in her late teenage years and focused solely on her education, and that might be one of the biggest decisions she has to make. After all, many parents and individuals believe education will be the key to our future success. She finished her college studies in 1994 and earned a degree in Language. Quinn also established her own band called Aileen Quinn and The Leapin' Lizards.
BILLIE EILISH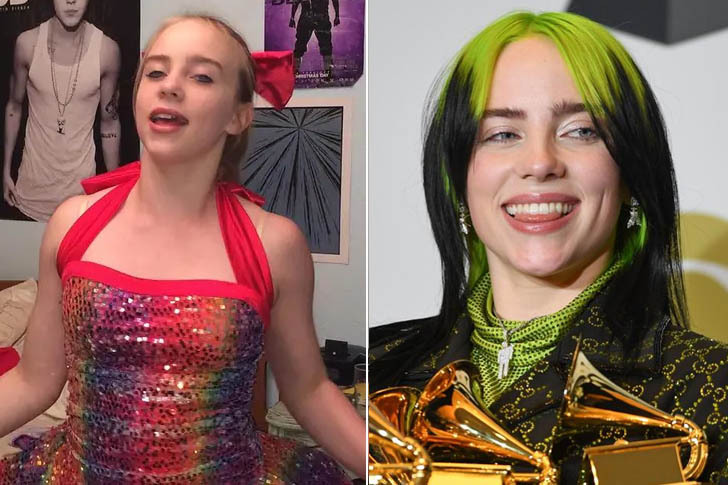 Before Billie Eilish rose to stardom as a singer, songwriter, and musician, she auditioned to some acting jobs. However, she never liked it. Anyhow, as she enjoyed recording background dialogue for crowd scenes, she eventually worked on the films Diary of a Wimpy Kid, Ramona and Beezus, and the X-Men series. She also joined talent shows and the Los Angeles Children's Chorus when she was eight. She first gained attention when she uploaded Ocean Eyes on SoundCloud in 2015.
Now, she gets all the credits for being a famous singer, releasing hit songs that top almost all music charts worldwide. This rocker right here has a bright future ahead of her and it is only a matter of time before we witness her majestic glory in full-scale right in front of our eyes. In fact, we could expect her long list of accolades -five Grammy Awards, American Music Awards, and a pair of Guinness World Records – would still continue to grow.
HEATHER MATARAZZO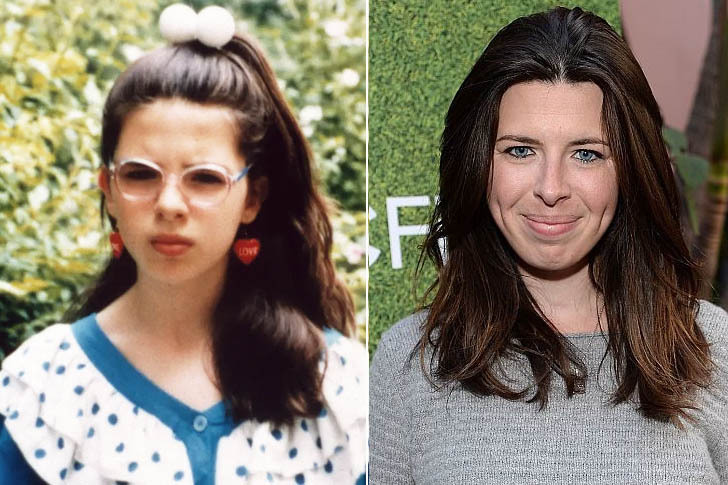 Heather Matarazzo rose to prominence when he played the role of a dorky girl Dawn Wiener in the 1995 comedy film Welcome to the Dollhouse. She was also part of The Princess Diaries in 2001 and its sequel, The Princess Diaries 2: Royal Engagement a couple of years later. Since then, she became well-versed on how things work on and off the Hollywood screen. In 2011, Matarazzo wanted to change her name in film credits from being an actress to being a director.
Matarazzo used all the knowledge she acquired while working in the industry and announced her directorial debut. Her first project as a director was her take on Diane Hanks' memoir and made it into the television series, Summer Camp: A Memoir. After her split from the musician Caroline Murphy in 2012, she proposed to her girlfriend, Heather Turman, in 2018 and got married in the same year. The actress is pretty busy with her career lately and that goes to show how talented she really is.
KATE MCGREGOR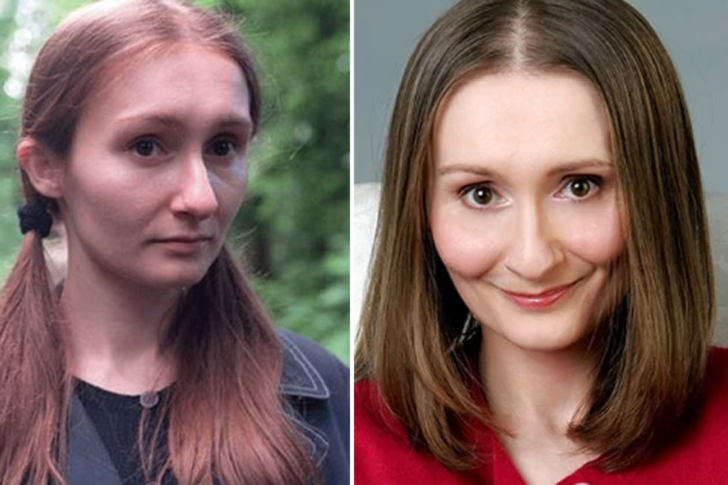 Kate McGregor is an English actress best known for her role as the misfit character Emily Kirkin the British soap opera, Emmerdale. She first appeared on the show in May 1999 and went on to reprise the role until December of 2007. When asked about the reason for her departure, Kate expressed that she felt that her character had served her purpose on the show and was no longer needed for the plot. With that in mind, a lot of people thought what she did was a prime example of classy departure.
After her exit from Emmerdale, Kate focused on raising her child. Today, Kate spends most of her time taking care of her family with her husband. After all, she's really a reserved person and the privacy of her family is her number one priority. This would also be a good time for her to take out a small business loan so she can start her own business post acting.
MATTHEW LABYORTEAUX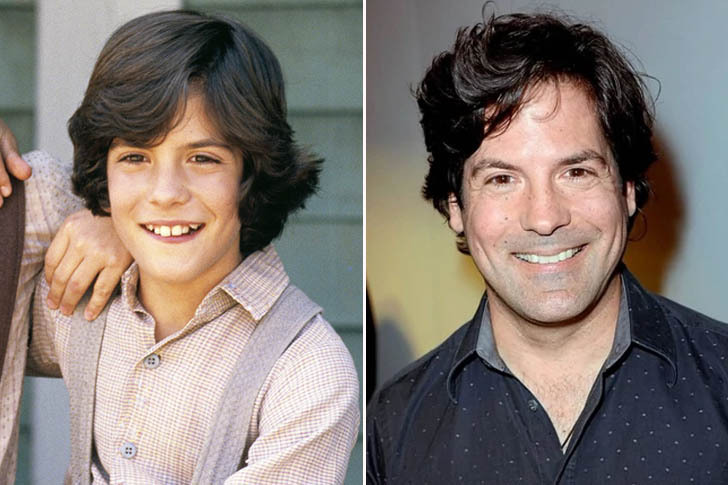 Who will ever forget Matthew Labyorteaux as Albert Quinn Ingalls from the Western TV series Little House on the Prairie? The child actor dominated the small screens in the late 1970s to the early 1980s, also appearing on The Red Hand Gang and Whiz Kids. He also had a lot of made-for-television movies back then. His most prominent movie role was Wes Craven's Deadly Friend in 1986.
For those who are wondering how he came into the acting scene, he started doing commercials at the tender age of seven. The actor got his golden ticket to fame when he was officially discovered while he accompanied his brother, Patrick Labyorteaux, to a casting call. Today, Labyorteaux also receives credits for his work in animation. Although he is rarely seen on screen today, he is starting to be known as a voice actor, lending his voice to video games, animated features, film and TV recordings, as well as voice-over advertisements.
JODIE FOSTER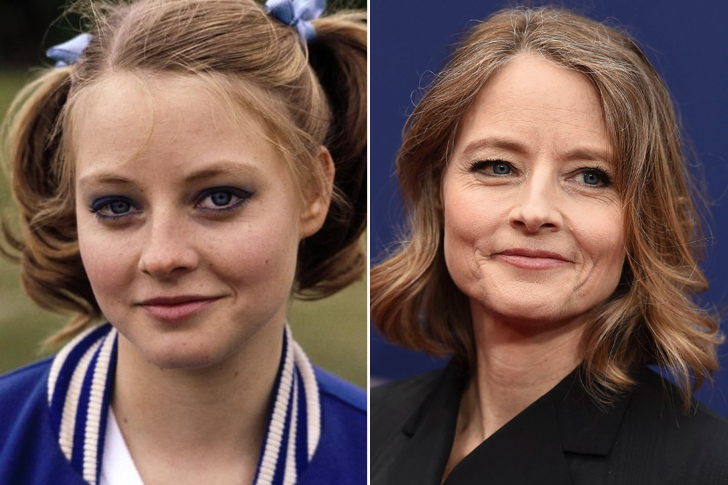 Alicia Christian "Jodie" Foster has established herself as one of the top personalities in Hollywood and she has all of her awards to back that up. For many years, she's considered the face of the industry and became one of the most sought-after personalities during her heyday. However, we are pretty sure that the majority of her fans didn't know her humble beginnings.
Jodie Foster first appeared as a commercial model for a sunscreen product when she was only three years old. In fact, she wasn't originally part of the scene but talent agents never failed to notice the brimming talent of the little lady on the set. She later appeared with a minor role in the sitcom Mayberry R.F.D. On top of that, she appeared in more than 50 television shows during the late 60s up until the early 70s. Compared to the career she had now, it is a clear contrast and her financial advisor can attest to that as well.
You've Reached The End