We have always long been curious about the lives of our favorite celebs. We want to get some great details about what is going to them behind the camera. Some even go as far as to dedicate a large portion of their time and investment just to get that small crumb of detail about their beloved icons. While some may go too far with their curiosity, most are just eager to gain some facts about their favorite stars from a distance.
While many fans tend to focus only on their favorite, eventually it can lead to finding out about their close relatives. Indeed, many children of celebrities have been the subject of attention over the years. Many follow them, some thinking that they might grow up to follow in their parent's footsteps. Often, these celebs have brought their children to various public events, just like how many of our parents bring us to enjoy some leisure activities. With that said, here are some insights into the children of famous celebrities.
NAHLA ARIELA AUBRY – HALLEY BERRY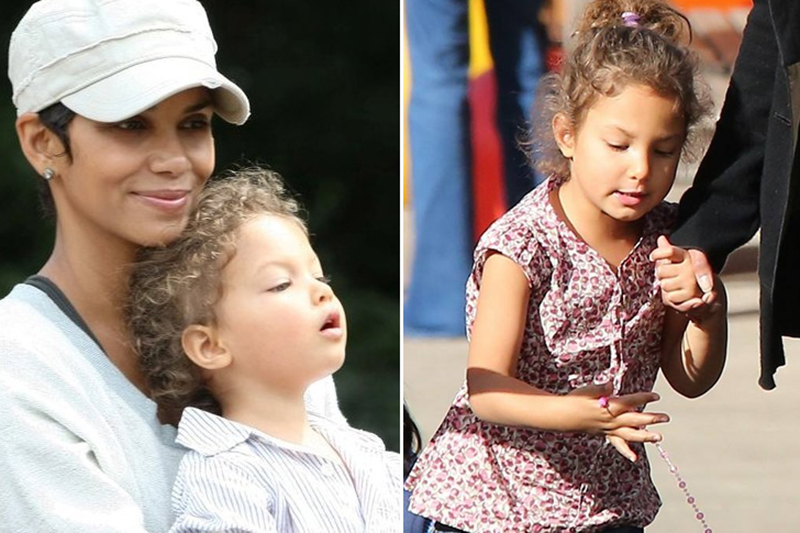 Halle Berry is one of Hollywood's greatest and most beautiful actresses. Her career has been filled with trailblazing achievements over the years. For instance, she is the first African American woman to not only be nominated for an Oscar for Best Actress but was also the first to win the award. In addition, her natural beauty made her endure and become celebrated by many within the industry. Her personal life, though, had been very rocky. For one, her relationships over the years have been quite publicized. She has mothered two children and one of them is Nahla Ariela Aubry.
Nahla's life has been greatly defined by the drama of her parents in 2010. At the time, Berry and her then-partner, Gabriel Aubry, were having a legal battle between them and their lawyers. In the end, the two managed to secure a settlement and joint custody of Nahla. Today, the kid has mostly kept her life private, with occasional appearances in media whenever her mother is around.
FRIDA DESSI – BRIGITTE NIELSEN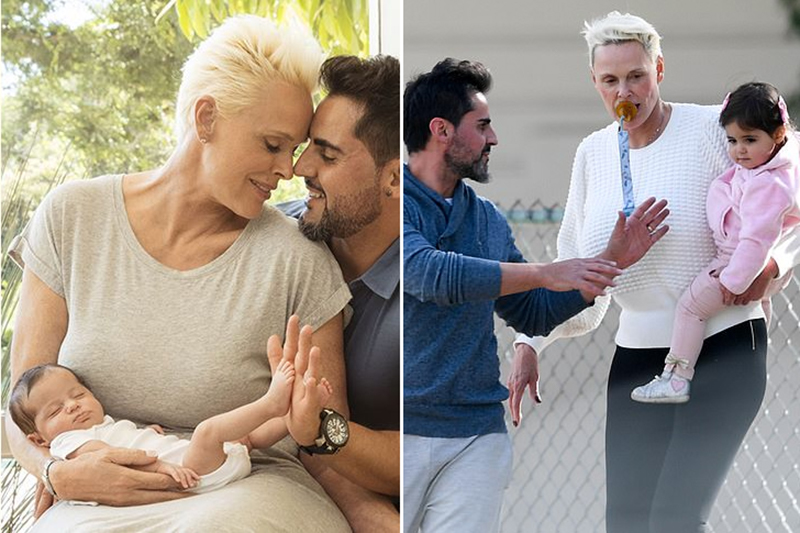 Brigitte Nielsen is a model and actress who's had success over the years. After establishing a career in modeling, she ventured into acting, appearing in films such as Rocky IV, Creed II, and Beverly Hills Cop II. Eventually, she ventured into B-movies in her later years. In recent years, she made headlines in the industry when she gave birth to a daughter in 2018. While the news may be mundane for most people, what set her apart from others was that she gave birth at the age of 54.
The daughter, named Frida, quickly became the center of media attention after she was born. In response, Nielsen ensured that her kid lived a quiet and normal life — she did occasionally share tidbits about her daughter's personal life. The birth of Frida led to people questioning why Nielsen got pregnant at such an advanced age, which surely put herself and her insurance at risk. Then again, it seems that she and her daughter are living healthy and happy.
SYDNEY BROOKE SIMPSON – O.J. SIMPSON
While some may see him as disgraced, O.J. Simpson is still a well-known figure to all. During his time in the NFL, he led both the Buffalo Bills and the San Francisco 49ers to success. In addition, he established a highly successful acting career, having had a number of acting credits in films such as Juiced, Frogmen, and The Naked Gun series. However, his career was cut short during the 1990s, a decade that saw him battling out with lawyers in court.
In the midst of all this, his daughter, Sydney Brooke, has managed to establish herself, albeit with a low profile. She is Simpson's daughter with the late German-American model Nicole Brown Simpson. Thanks to her father's notoriety, she and her brother had to use aliases in order to avoid the attention of both the public and the media. Today, she's successful in her career in real estate and sporadically assists her brother's restaurant business.
DYLAN FRANCES PENN – SEAN PENN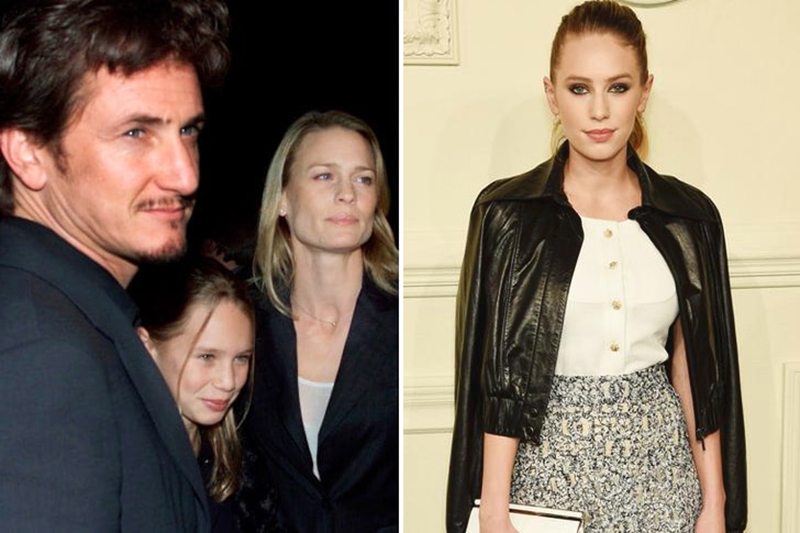 Sean Penn is a highly recognized figure in Hollywood. His acting talent has been demonstrated in films such as Milk, Mystic River¸ and I Am Sam. His successes led to him winning two Oscars, along with a multitude of awards over the years. In addition, he has been quite active in various causes over the years. Outside of his career, he has been known for his numerous relationships over the years. Most notably, his relationship with actress Robin Wright led to them having two children.
One of them is Dylan. She is the elder of the two and was born in 1990. Unlike her parents, she has pursued a career in modeling, having started her career in 2013. Eventually, she managed to establish a name for herself through her various appearances all over the world. Despite being a model, she has taken some acting roles as well, with modest credits in recent years.
ISABELLA CRUISE – NICOLE KIDMAN AND TOM CRUISE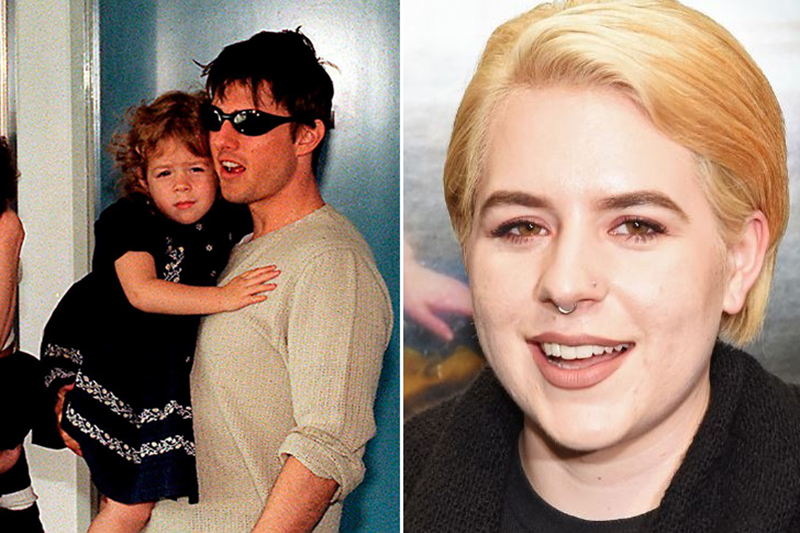 It was not a long time ago that Nicole Kidman and Tom Cruise were one of Hollywood's super couples. During their decade-long relationship in the 1990s, they never missed a day being on the news. While many were quite optimistic that the two would last, it was not the case. By 2001, the two called it quits, which led to a messy legal battle between them and their lawyers. Central to their battle was custody over their two children, who they adopted over the course of their relationship
One of those children is Isabella. After the legal dispute was over, she and her brother Connor went with their father and remain so to this day, having made no significant contact with their mother. Today, Isabella has managed to establish a cordial relationship with her adoptive mom. Currently, she is focused on her fashion venture, BKC, along with other business ventures.
BRYCE DALLAS HOWARD – RON HOWARD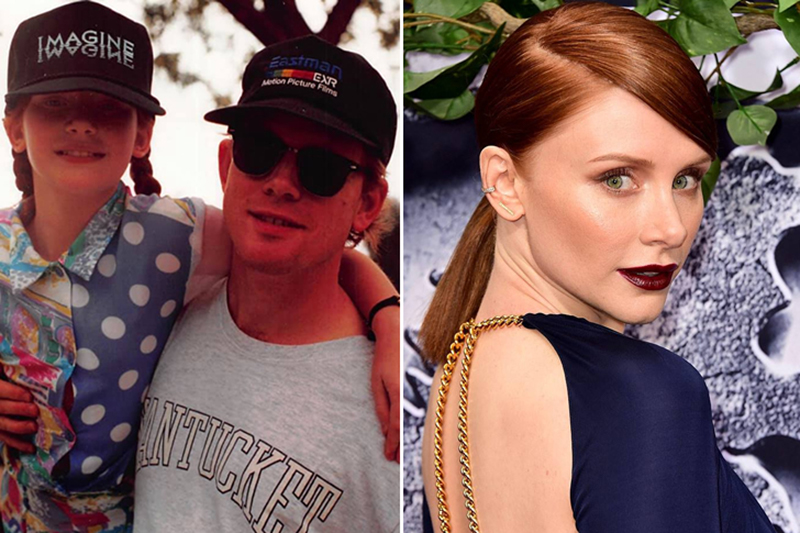 Ron Howard has been a longtime actor in Hollywood. He began his career at a very young age, appearing in several TV shows in the 1950s. This is thanks in large part to his parents already working in show business. Eventually, he focused a lot of his energy on producing and directing films, with his most notable being Apollo 13, Cinderella Man, and A Beautiful Mind.
With that said, it is pretty clear that Ron's child, Bryce Dallas Howard, has inherited a lot of her father's knack for the arts. Unlike him, however, she began her career somewhat later during her college years at New York University's Tisch School of the Arts. While she stopped getting a degree there, she already has established an acting career on her own, mainly in the theater. Today, Bryce has achieved success globally thanks to her role in Jurassic World and its sequel. In addition, she has a knack for directing, having directed several episodes of the beloved TV series The Mandalorian.
RENE-CHARLES ANGELIL – CELINE DION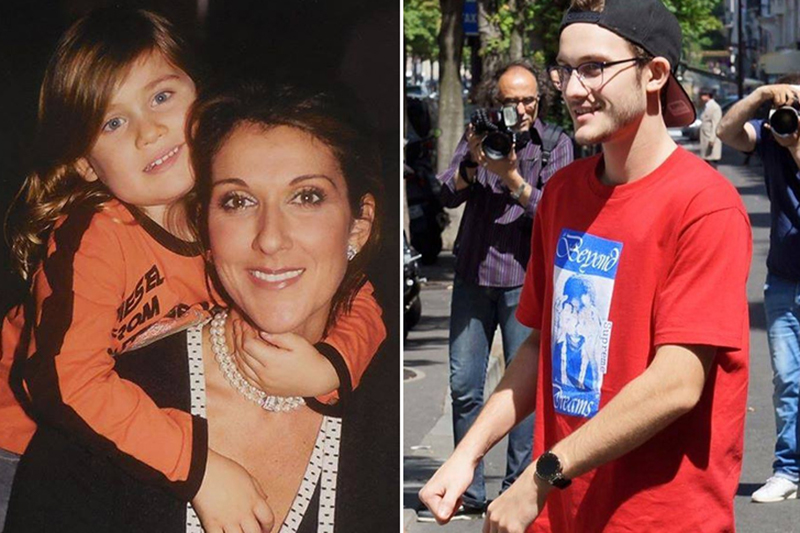 Celine Dion is an icon in the world of music. Her most iconic songs include The Power of Love, I'm Your Angel, and My Heart Will Go On, with the latter being the accompanying song for the iconic film Titanic. She became highly recognized among both English and French-speaking audiences. Along the way, she was extensively supported by her late husband, Rene Angelil. While Dion was singing on stage, Angelil was responsible for her finances, investments, and deals.
Eventually, the two tied the knot and welcomed three children. They remained married until Angelil's passing in 2016.One of their children is Rene-Charles. He is the eldest among the three. Like his mother, Rene-Charles has taken a liking to music and has been pursuing a music career since 2018. Along the way, Dion has wholeheartedly supported his endeavors. Most of Rene-Charles's songs can be found on his SoundCloud account.
LORRAINE NICHOLSON – JACK NICHOLSON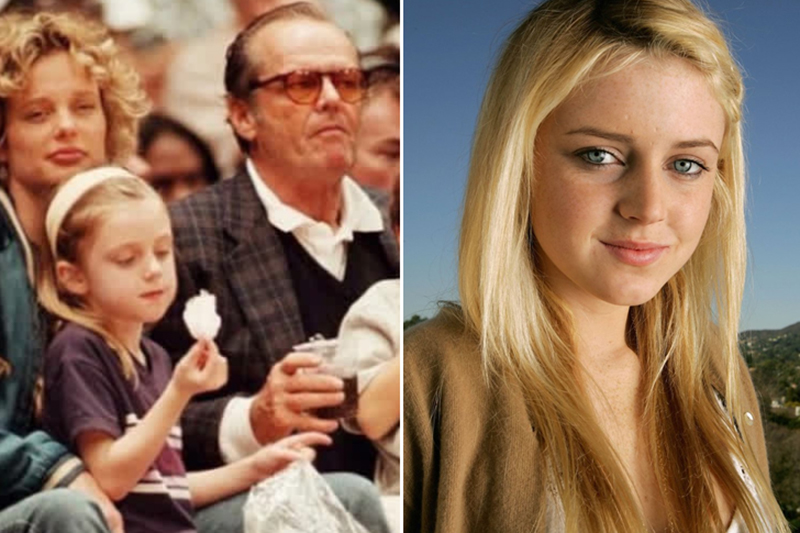 Jack Nicholson is a legend in Hollywood. His iconic roles in films such as The Shining, Batman, and One Flew Over the Cuckoo's Nest have made him world-famous. Yet, an aspect of his life that has pretty much defined him is his involvement in countless relationships over the years. His reputation as a woman charmer followed his acting career. Thanks to these relationships, he has fathered six children from five different women.
One of those children is his daughter Lorraine. She is Nicholson's child with Rebecca Broussard. She has a younger brother, Raymond. She followed in her father's footsteps and had her first acting credit at the age of 13, where she appeared as an extra in her father's movie, Something's Gotta Give. Today, she has expanded her career into directing, having produced and directed several short films since the 2010s.
SOFIA RICHIE – LIONEL RICHIE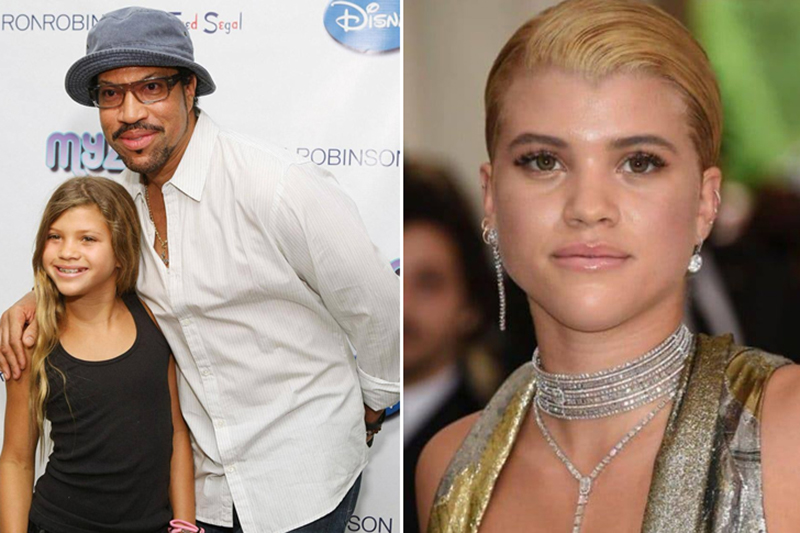 Lionel Richie is a legend in music. Among his iconic songs include Hello, Endless Love, and We Are the World, which he co-wrote with the late Michael Jackson. He has performed alongside some music legends such as the aforementioned Jackson, Diana Ross, and Kenny Rogers. His global success over the years made him an icon and won him countless awards. Outside of his career, he has been the father to three children. One of them is his daughter, Sofia.
Unlike her father, Sofia has mainly ventured into the world of modeling and fashion. In addition to her successful career, she has made great investments in several ventures within the industry. Nevertheless, she seems to have acquired a knack for music and inherited her father's great singing talent. Outside of her career, she once dated Scott Disick, who was Kourtney Kardashian's ex-husband from 2017 to 2019.
EVAN ROSS – DIANA ROSS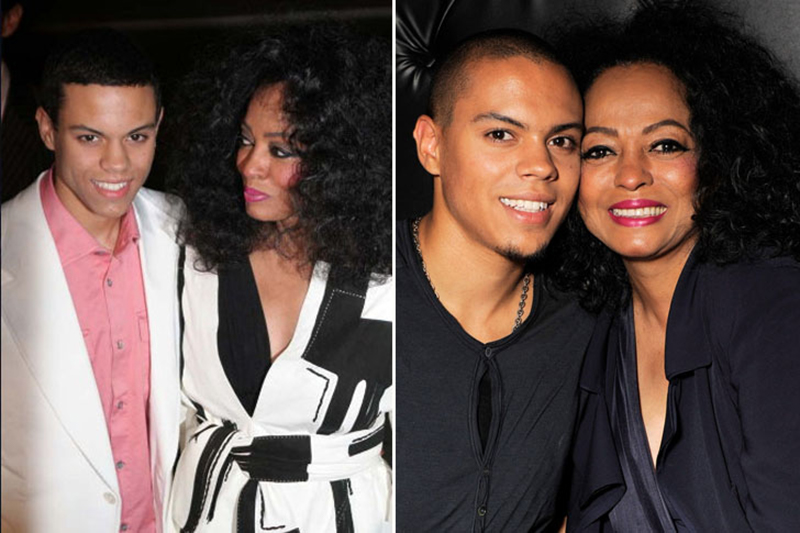 As someone among the list of recipients of the exquisite Golden Globe Award, Diana Ross has built her reputation as an exceptional actress and a brilliant singer in the United States and the United Kingdom. By selling over one hundred million albums worldwide, Diana Ross became an icon in the music scene. For having released more than 60 chart-topping singles, she is hailed among the artists who can take credit for having two stars on the Hollywood Walk of Fame.
Despite having experienced a lot of setbacks on her way to the top, Ross was undeterred and eventually thrived in a career that lasted four decades.In 1988, Diana Ross gave birth to a son who would continue her immense talent: Evan. Like Diana, Evan followed in the footsteps of his mother as an actor and a singer.