Jessica Biel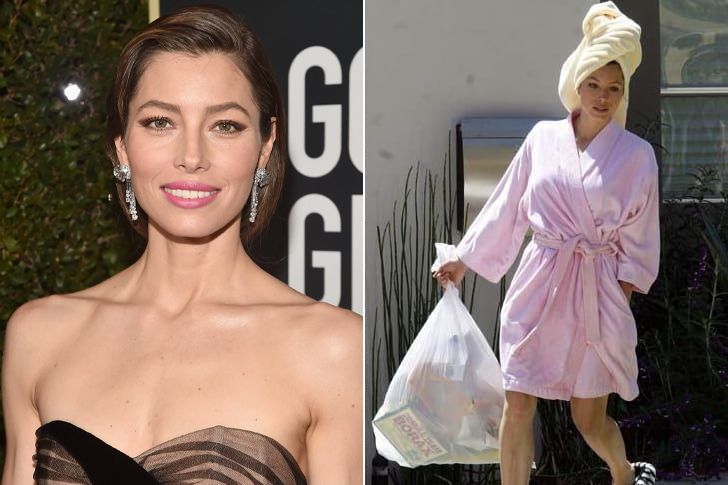 Jessica Biel, the illustrious singer and actress, struck gold when she portrayed Mary Camden in the iconic family drama series "7th Heaven." However, it was her role in the 1998 film "Ulee's Gold" that generated significant buzz, earning her the esteemed Best Supporting Young Actress award.
Even though this isn't the type of glamorous photograph often associated with celebrities, there's something utterly captivating about a snapshot of Jessica casually taking out the trash. It serves as a reminder that even renowned individuals possess idiosyncrasies, making them as human as the rest of us. This candid moment was captured on the set of the delightful TV sitcom "Limetown."
Kate Middleton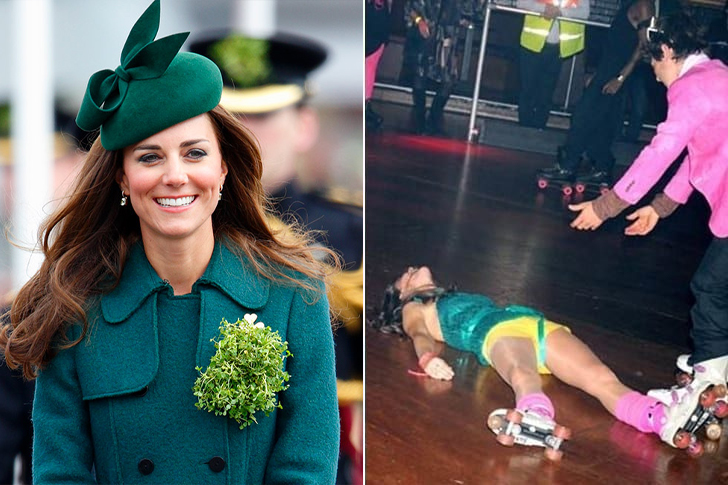 Since becoming a part of the royal circle in 2011, Kate Middleton has consistently showcased an impeccable appearance wherever she goes. The Duchess of Cambridge radiates style and is celebrated for her chic blazers and elegant tweeds.
However, this image might catch you off guard. It turns out Kate, like us ordinary mortals, can experience a touch of awkwardness in social situations. Behold her neon roller skating ensemble from a lively Day-Glo Midnight Disco she hosted back in 2008, before her royal life began. We've all been there, Kate.
Kate Moss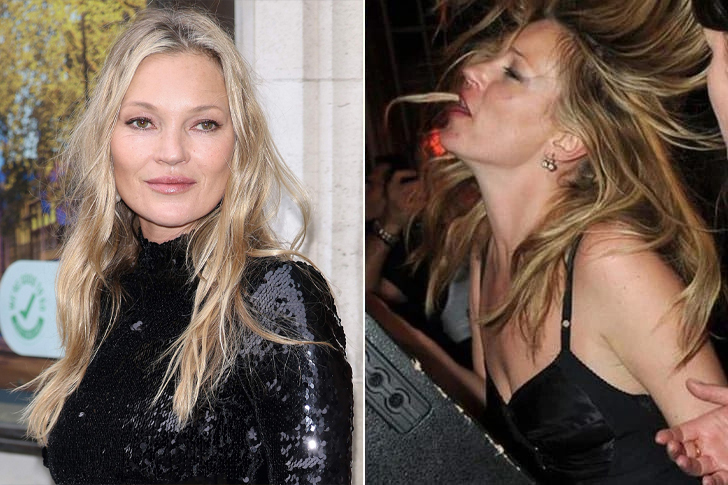 In discussions about legendary supermodels, Kate Moss always manages to secure a place at the forefront. Despite her shorter stature, she has achieved unparalleled success in the industry. Starting as a model, she has since transitioned into a savvy businesswoman.
Considering the numerous times Kate finds herself in front of the camera, it's only natural that a few less-than-flattering shots would emerge. Take a glance at the one on the right! Even fashion icons like her can appear slightly disheveled and casual. This particular photograph was taken at the 2013 Mummy Rocks charity event, from an angle that failed to capture her true essence.
Mel Gibson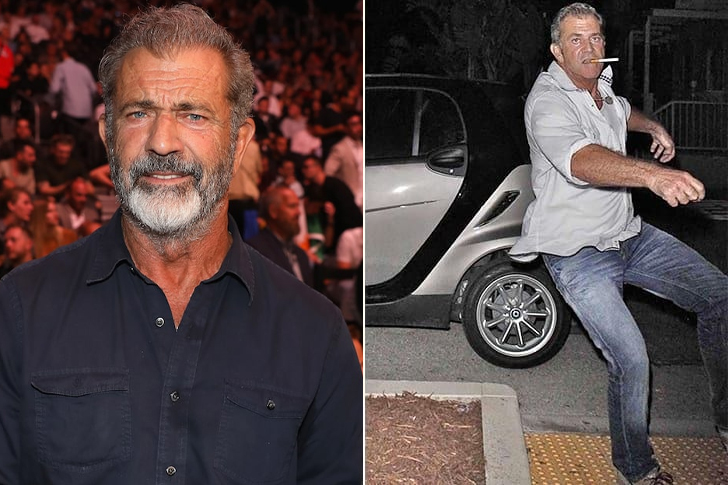 Mel Gibson burst onto the scene in the vibrant '80s, making his mark in action-packed "Mad Max" movies. He later shifted gears to enter the director's realm, achieving considerable success after stellar acting performances. And guess what? He delivered several blockbuster films, with "Braveheart" clinching him an Oscar and more.
Admittedly, he encountered a few PR challenges that left a dent in his reputation, but he remains a heavyweight in Hollywood. This gem of a photo was taken during those tumultuous times. It appears he channeled his frustration toward a paparazzo who dared to photograph him outside a posh Malibu establishment.
Daniel Craig
Daniel Craig, the debonair English actor, stands as a sensation among his peers. Prior to donning the iconic tuxedo as James Bond in "Casino Royale," he left an indelible mark in noteworthy roles during the early 2000s. However, it was the Bond franchise that catapulted him to international stardom. Since then, he has been impressively commanding action hero status.
In a classic case of photographic mischief, Daniel found himself ensnared in an unfortunate shot that led online trolls to accuse him of nose-picking. Can you believe it? The poor chap was merely giving his nose a friendly scratch, but the angle played tricks on perception.
Christina Aguilera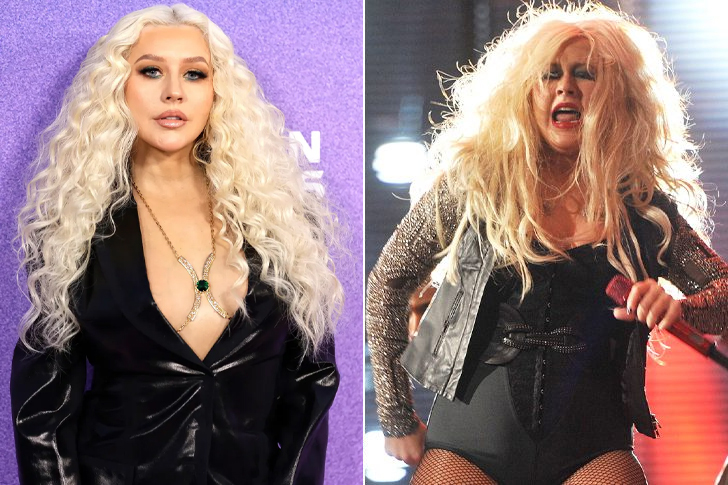 Christina Aguilera reigns as the ultimate queen of pop divas! She's the epitome of talent, heart, and a sensational wardrobe. With her Grammy Awards and record-breaking sales, she has conquered the music world with unmatched flair. Beyond her musical prowess, she excels as an actor and a humanitarian. However, even icons like her experience their share of moments.
In an interview, she openly discussed her long-standing struggles with self-esteem. Yet, she's now embracing her fabulous self! While her devoted fans may have been slightly disheartened by her slightly disheveled appearance at the Michael Jackson tribute ceremony, let's cut her some slack. We all have our off days, right?
Pete Wentz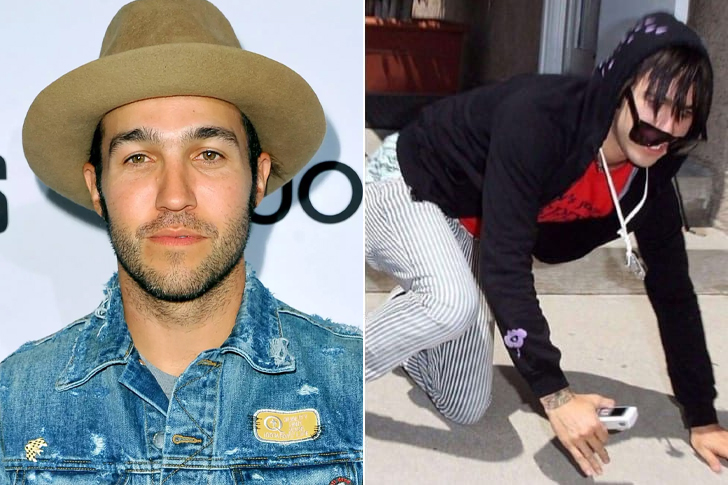 Allow me to introduce Peter Wentz, the multi-talented rockstar extraordinaire! Not only does he excel in bass-playing and lyric writing for Fall Out Boy, but he's also a successful author, astute entrepreneur, and fashion enthusiast. He even owns a clothing company and co-owns a soccer team called Phoenix Rising FC! Now, let's discuss this epic snapshot capturing Peter mid-air, just before a less-than-graceful landing.
Kudos to the remarkable photographer who seized this uproarious moment. Admittedly, his glasses took a hit, but he managed to safeguard his phone! Clearly, he understands priorities—Peter, the rockstar who knows how to fall stylishly and protect his tech.
Fergie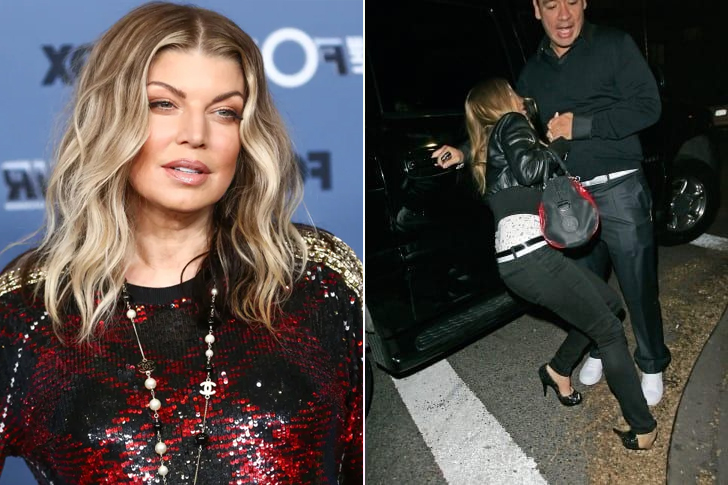 Once upon a time, well before Fergie dazzled us with the Black Eyed Peas, she shone as a star on the Disney Channel's "Kids Incorporated" and was a vital part of the awesome girl band, Wild Orchid. Alongside Stefanie Ridel and Renee Ilene Sandstorm, they crafted musical enchantment. Hence, Fergie is no stranger to the limelight.
True, she's adept at striding in heels, but even the best can stumble. Our cherished lead singer, who once serenaded about her clumsiness, was captured in a humorous moment outside the Waverly Inn. Accompanied by her boyfriend, Sean Patterson, she managed to wobble with finesse. Oopsie-daisy!
Kelly Osbourne
Kelly Osbourne, the endearing offspring of the iconic Ozzy, virtually grew up in the public eye. We've witnessed her journey through various phases, from her emo era to her teenage escapades. Yet, she's no longer the same rebellious troublemaker!
In the present day, she's a skilled actress, singer, and TV host, stepping out from the shadow of her famous parents. Time has brought about change, as this photo clearly portrays. Taken during the peak of Kelly's rebellious spirit, she's adorned with wild eyeliner and vibrant fuchsia lipstick. Let's just say she has evolved significantly since then—no chance she'd step out looking like that today!
Olivia Munn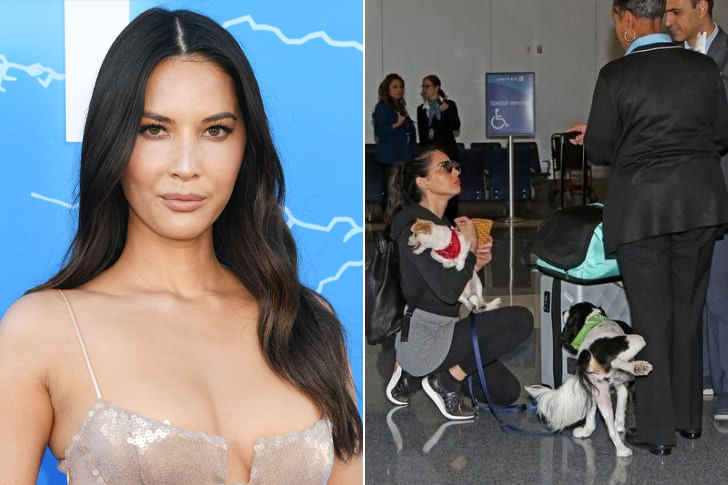 Olivia Munn, the superstar of "Magic Mike" and "The Newsroom," made waves as a reporter on "The Daily Show." Beyond her Hollywood success, she champions animal rights with zeal, proudly advocating for PETA! And just so you know, she doesn't back down when it comes to canine controversies.
So, when an image circulated online of a pup appearing to relieve itself on an unsuspecting bystander, Olivia swiftly came to its defense. She clarified that the furry companion was actually indulging in some epic scratching activity when the photo was snapped. Case closed, folks!