50. One For The Money (2012)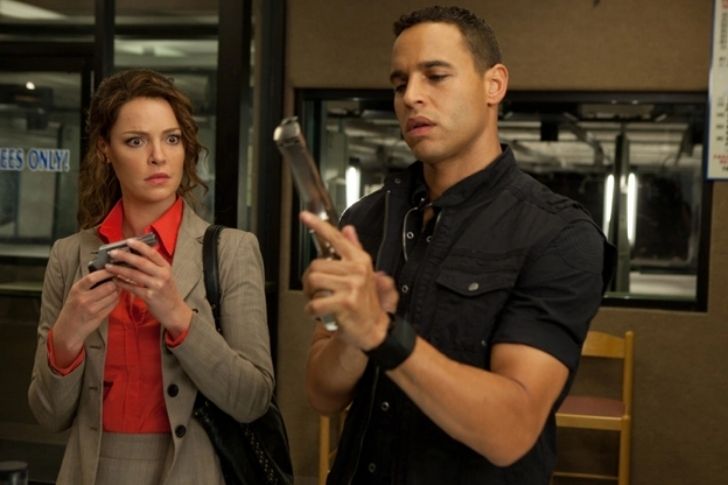 Starring: Katherine Heigl, Jason O'Mara, John Leguizamo, Daniel Sunjata
Directed by: Julie Ann Robinson
Coming in at number 50 from Rotten Tomatoes' Worst Movies List is the 2012 film One For The Money. This is an action-comedy film that stars Katherine Heigl, Jason O'Mara, Daniel Sunjata, and John Leguizamo. The plot revolves around Stephanie Plum, played by Katherine Heigl, as the New Jersey native who has plenty of attitude despite going broke after six months of unemployment.
Even if the movie falls in the action-comedy genre, critics thought that One For The Money was dull and unfunny. They also believe that Katherine Heigl's acting credit in the film was wasted on a stunningly generic comic comedy-thriller. Fittingly, her performance in the movie received a nomination for Worst Actress in the Golden Raspberry Awards. The movie also lost money in the process as it was produced with a budget of $40 million but only got $27 million back from the box office.
49. The In Crowd (2000)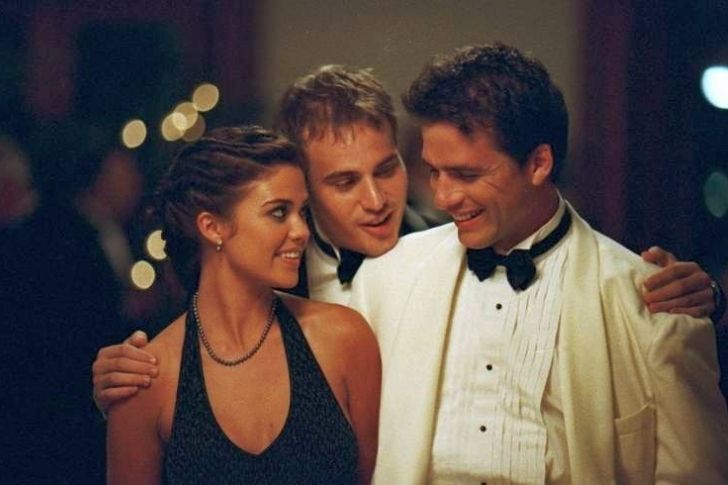 Starring: Susan Ward, Matthew Settle, Lori Heuring, Nathan Bexton
Directed by: Mary Lambert
The 2000 film The In Crowd earns the credit for the 49th worst film, according to Rotten Tomatoes. This mystery and thriller film features Lori Heuring, Susan Ward, Matthew Settle, and Nathan Bexton. The plot revolves around Adrien Williams, played by Lori Heuring, as she comes into grip with a troubled past and is looking for a quiet and anonymous life. However, Adrien has everything but that as she joins a club called the "in crowd" led by Brittany Foster. Brittany then takes her under her wing and shows her the different benefits that a privileged life can bring, introducing her to other members of her inner circle along the way.
Critics didn't rave about the film at all. They called The In Crowd dull and soapy. Critics also said that the movie lacked the energy needed to qualify as a guilty pleasure. Topping it all of, The In Crowd had a plodding pace, poor acting, and an exceptional lack of originality.
48. The Crossover (2006)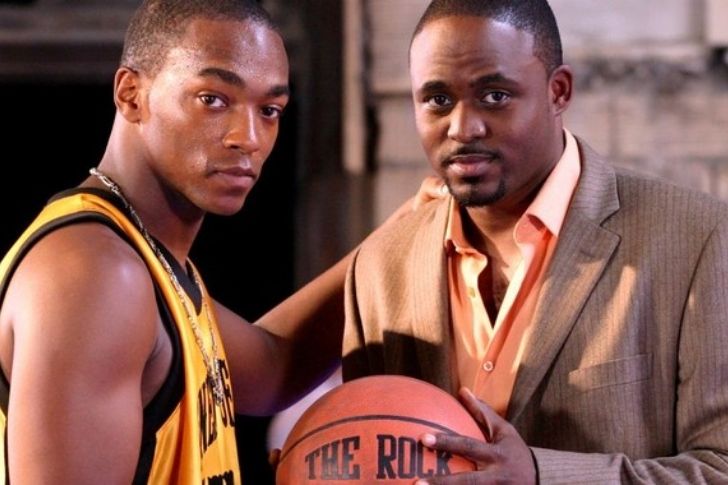 Starring: Anthony Mackie, Eva Marcille, Wayne Brady, Wesley Jonathan
Directed by: Preston A. Whitmore II
The 48th worst movie, according to Rotten Tomatoes, is the 2006 film The Crossover. This film features actors Wesley Jonathan, Anthony Mackie, Wayne Brady, and Eva Marcille. The plot revolves around the life of a gifted athlete, played by Wesley, and his best friend, portrayed by Anthony Mackie. The movie is centered around their fateful trip to LA, wherein they use their skills to topple the reigning streetball champions and take their thrones.
The film received negative reviews from various critics. They did acknowledge that the movie was heartfelt, but it just had a series of incompetencies when it came to its production. The plot was also riddled with cliches, and some critics even called it the "cinematic equivalent of an airball." Acting credits from notable actors certainly wasn't enough to get it over the hump as it was indeed one of the worst films in modern film history.
47. Epic Movie (2007)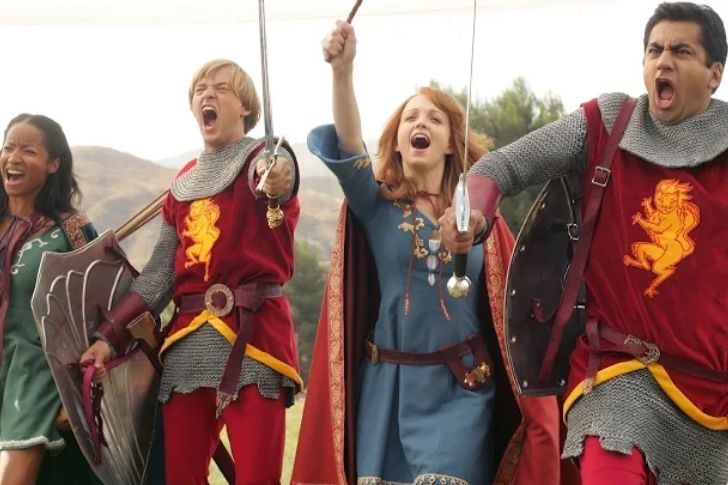 Starring: Kal Penn, Faune A. Chambers, Adam Campbell, Jayma Mays
Directed by: Jason Friedberg, Aaron Seltzer
Satirical films were widely popular during the 2000s and the entire decade saw a surplus of satire films. Some of these films achieved success while others did not – one of which is the 2007 film Epic Movie. This movie earns the 47th spot on Rotten Tomatoes' Worst Movies of All Time list. The film features acting credits from Kal Penn, Adam Campbell, Jayma Mays, and Faune A. Chambers. It revolves around four adult orphans who experience scenes from blockbuster and fantasy movies such as a realm with a lion and a witch and a familiar chocolate factory. You probably know where these scenes came from, but they're not exactly the same – expect a weird twist.
The screenwriters of this film also had prior success with the Scary Movie franchise; however, their previous experience didn't translate into success in this film. Critics remark that the Epic Movie is a crude comedy that does not have anything new or insightful to say about the different subjects that it satirizes. It's definitely one parody/satire movie from the 2000s that's worth forgetting.
46. Left Behind (2014)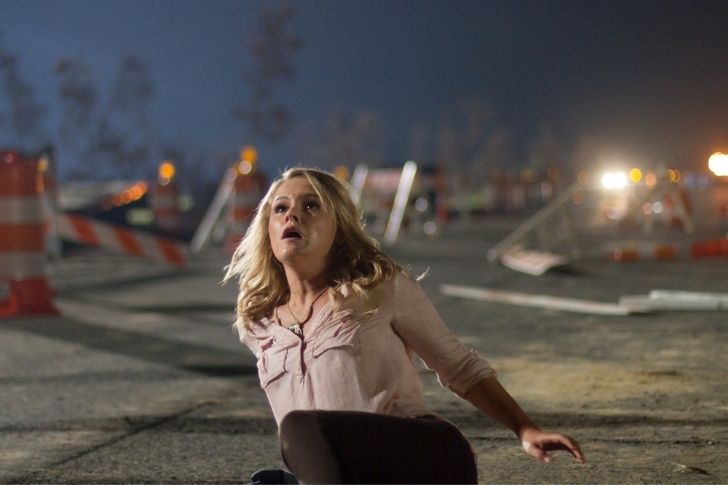 Starring: Nicolas Cage, Chad Michael Murray, Cassi Thomson, Lea Thompson
Directed by: Vic Armstrong
Nicolas Cage is one of the most successful actors in Hollywood, and it was definitely a surprise that a film that he starred in finds itself in the 46th spot of the Worst Movies of All Time, according to Rotten Tomatoes. He starred in the 2014 film Left Behind alongside Chad Michael Murray, Leo Thompson, and Cassi Thomson. It's a film under the mystery and thriller/action genre, and it was a massive flop.
We're certainly used to seeing Nicolas Cage star in action-thriller movies, but his acting credit in Left Behind was entirely uneventful. One could argue that his recent acting appearances are just a shell of his once-proud filmography. Critics argue that the movie's plot was far from the "rapturous" experience that it promised. You could certainly tell that the movie was "left behind" from the box office because of all the negative reviews – no pun intended.
45. Disaster Movie (2008)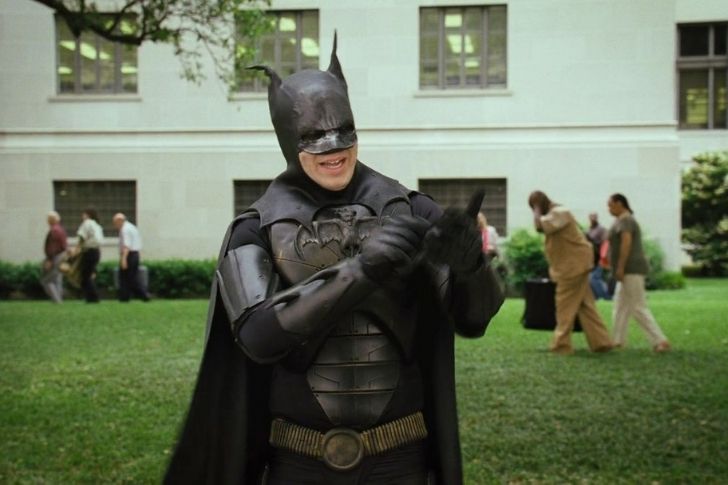 Starring: Matt Lanter, Carmen Electra, Vanessa Lachey, G-Thang
Directed by: Jason Friedberg, Aaron Seltzer
A movie directed by Jason Friedberg and Aaron Seltzer once again makes the list of Worst Movies of All Time according to Rotten Tomatoes. This time, it's their 2008 film Disaster Movie, and indeed it was a disaster of a film. It's another satirical and parody movie that features a group of attractive 20-year-olds finding themselves in a series of disasters. Indeed, the film lives up to its title as it's the 45th worst movie of all time.
This satirical and parody film features acting credits from Matt Lanter, Vanessa Lachey, G-Thang, and Carmen Electra. Disaster Movie also featured appearances by Kim Kardashian and Nicole Parker. The movie featured a bottomless well of shallow and pretentious humor as well as several racial stereotypes and dull pop-culture gags. Without a doubt, Disaster Movie is arguably Jason Friedberg and Aaron Seltzer's worst movie yet.
44. Daddy Day Camp (2007)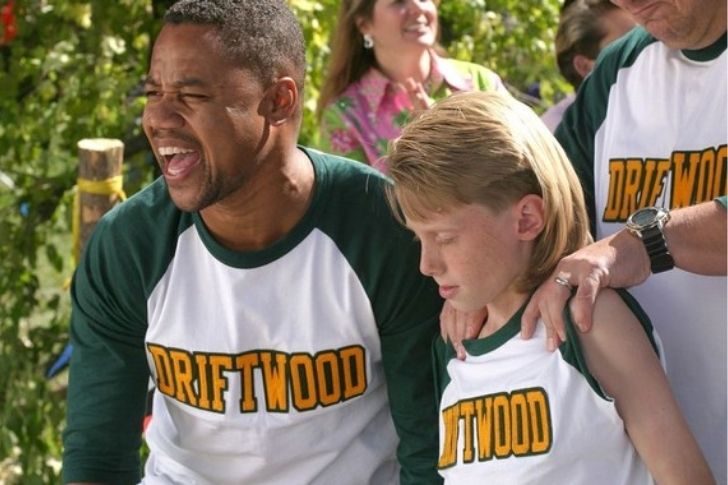 Starring: Cuba Gooding Jr., Richard Grant, Lochlyn Munro, Paul Rae
Directed by: Fred Savage
Cuba Gooding Jr. is one of comedy's most celebrated acts, and it's hard to imagine that he'd find himself starring in a film that holds the 44th spot on Rotten Tomatoes' list of Worst Movies of All Time. That's right, the 44th worst movie of all time is the movie Daddy Day Camp. The film is the sequel to Daddy Day Care, which saw relative success at the box office. Something must've gone completely wrong for it to take a step back from the first film.
The movie also featured acting credits from Richard Grant, Paul Rae, and Lochlyn Munro. This star-studded cast certainly wasn't enough to salvage what was left of this film. Critics gave several negative reviews claiming that the Daddy Day Camp tried desperately to become a family film to no avail. It also relied too heavily on different gimmicks for comedic effect, and it resulted in a ton of cheap gags but no laughs.
43. The Master Of Disguise (2002)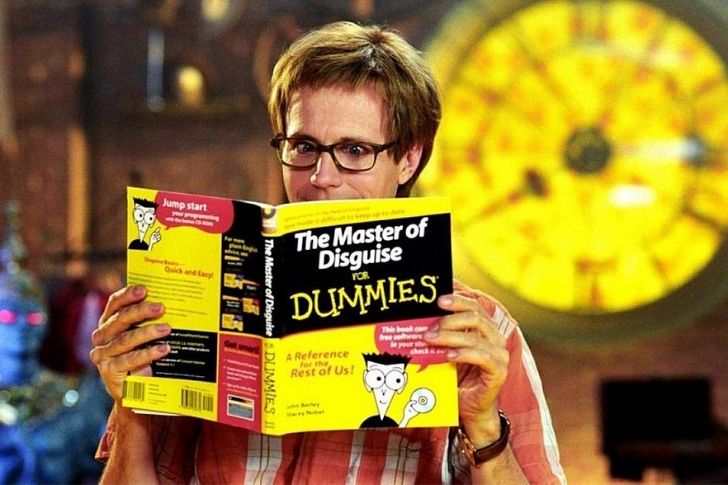 Starring: Jennifer Esposito, Dana Carvey, James Brolin, Harold Gould
Directed by: Perry Andelin Blake
The 2002 film The Master of Disguise earns the 43rd spot on Rotten Tomatoes' list of Worst Movies of All Time, and it featured acting credits from Dana Carvey, Jennifer Esposito, Harold Gould, and the great James Brolin. The film belongs in the comedy genre, and it was one of Dana Carvey's first few attempts in venturing out into the world of PG-rated and family-oriented movies. He can certainly use it as an excuse, but who would've known that the film would be rated as the 43rd worst movie of all time?
Critics say that this film fails in its attempt to utilize Dana Carvey's talent and potential for mimicry. Instead of being a light-hearted adventure and comedy, the film came off as an irritating and witless movie filled with sophomoric gags. The movie is produced by Happy Madison Productions, so it's a bit of a surprise that they weren't able to put out a material that was better than The Master of Disguise.
42. Alone In The Dark (2005)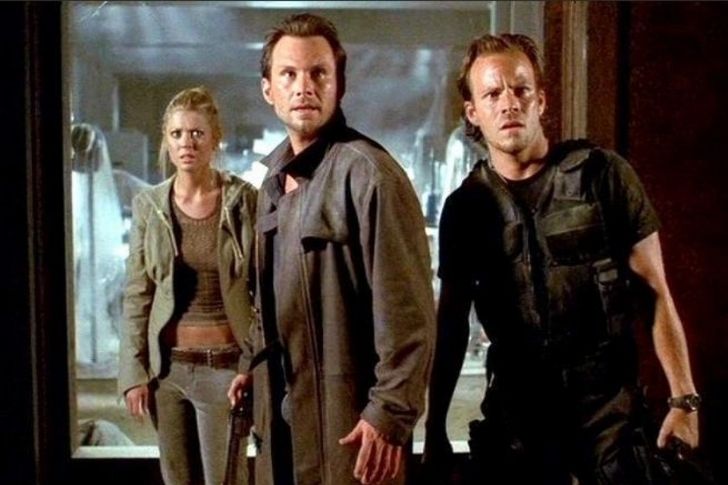 Starring: Christian Slater, Tara Reid, Frank Turner, Stephen Dorff
Directed by: Uwe Boll
Alone In The Dark is a 2005 horror thriller film, and it earned the 42nd spot on Rotten Tomatoes' Worst Movies of All Time list. The film features Christian Slater, Tara Reid, Frank Turner, Stephen Dorff, and Will Sanderson. Although the casting on this horror flick was fairly decent, it didn't come off as initially intended. Some critics said that Alone in the Dark did not work as a thriller, but instead, it gave them a couple of laughs.
The fact that critics found this horror thriller flick funny is already a red flag. No wonder it's ranked 42nd on Rotten Tomatoes' list. Other critics also added that the movie was already confusing from the start. It certainly didn't help that the plot lacked originality. Although Christian Slater went on to become a successful actor, it's definitely interesting to know that he has an acting credit in his resume that didn't quite make the cut.
41. Twisted (2004)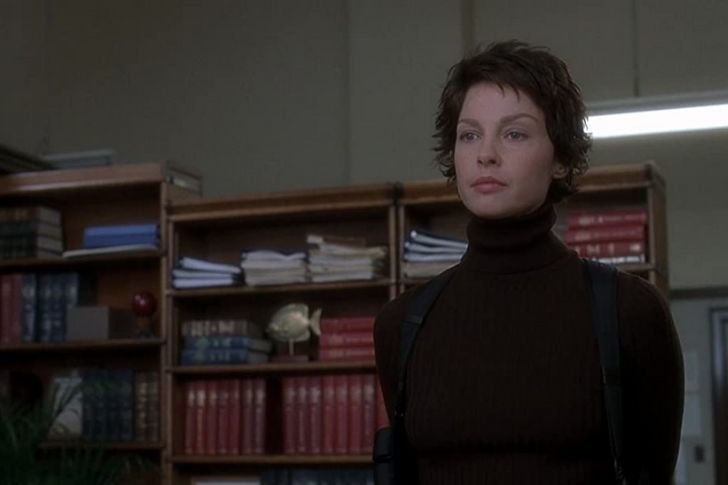 Starring: Samuel L. Jackson, Ashley Judd, Andy Garcia,
Directed by: Philip Kaufman
Who would've known that a film in which the great Samuel L. Jackson starred would find its way into the 41st spot of the Worst Movies of All Time, according to Rotten Tomatoes? Indeed, it was his acting credit in the 2004 film Twisted, which is considered to be one of the worst of all time. He starred alongside Ashley Judd, Andy Garcia, and even David Strathairn. It shows that the actors can only do so much to make the end-product at least somewhat relevant.
The film's director was Philip Kaufman, and he's the one that the critics are pointing the finger at for the movie's failure. Critics say that Twisted was an implausible action-thriller film that squandered a stellar cast. Not only was the writing terrible, but it was also incredibly clichéd. Despite its bad reviews, we're confident that it'll just be another forgettable film on Samuel L. Jackson's illustrious film career.