40. Dark Tide (2012)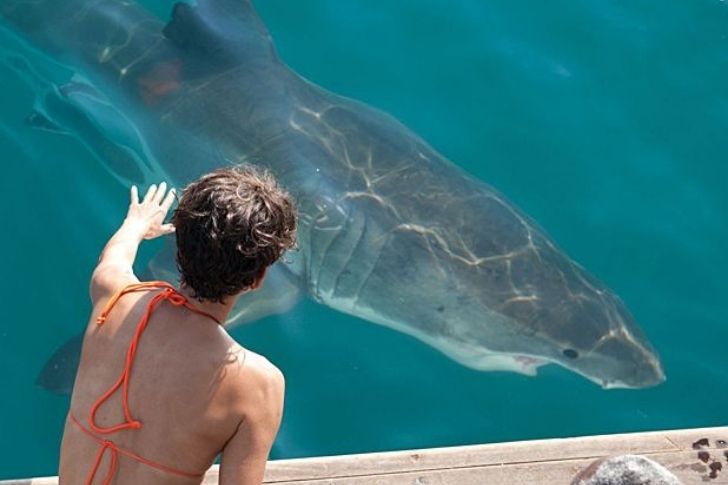 Starring: Halle Berry, Olivier Martinez, Luke Tyler, Ralph Brown
Directed by: John Stockwell
There's something fascinating about Americans and their shark movies. However, a movie based on sharks and their predatory instincts can still be a hit or miss. Award-winning actress Halle Berry definitely learned that the hard way when her 2012 movie Dark Tide flopped in the box office and received negative reviews. Critics had a blast giving the movie negative reviews and were eager to point out the movie's shallow and brackish plot.
This shark thriller definitely isn't all horrendous. However, it's certainly one acting credit on Halle Berry's illustrious film resume that she'd like to forget. She starred alongside Olivier Martinez, Ralph Brown, and Mark Elderkin. Although the casting on this shark thriller movie was great, the execution and the plot weren't exactly top-tier quality. We're guessing that the producers had the ultimate shark movie in their minds but failed to account for everything else. They certainly did not expect that the film would end up as the 41st Worst Movie of All Time!
39. Stolen (2009)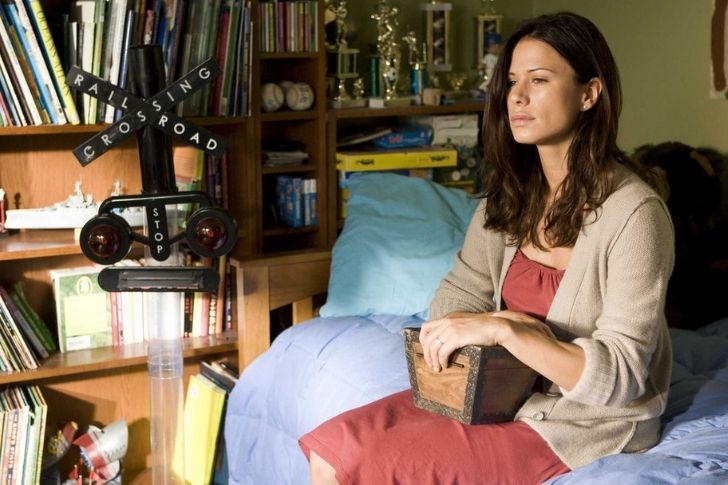 Starring: Jon Hamm, Jessica Chastain, James Van Der Beek, Josh Lucas,
Directed by: Anders Anderson
At this point, it's safe to say that an all-star cast doesn't necessarily make a film great. One prime example is the 2009 film Stolen in which saw a solid cast of Jon Hamm, Jessica Chastain, Josh Lucas, and James Van Der Beek. It isn't exactly a mystery how this superstar lineup managed to end up on Rotten Tomatoes list of the Worst Movies of All Time. Although the cast was solid, the movie failed to produce the excellent time that it promised as a movie from the thriller genre.
We're certainly used to seeing Jon Hamm in Mad Men and be in awe of the award-winning storytelling. However, such wasn't the case in Stolen, as the storytelling was overly serious and suspense-free. We'd think that a thriller film should have exceptional storytelling that involved the element of suspense. It's certainly one acting credit that Jon Hamm and his fans would like to forget.
38. Constellation (2005)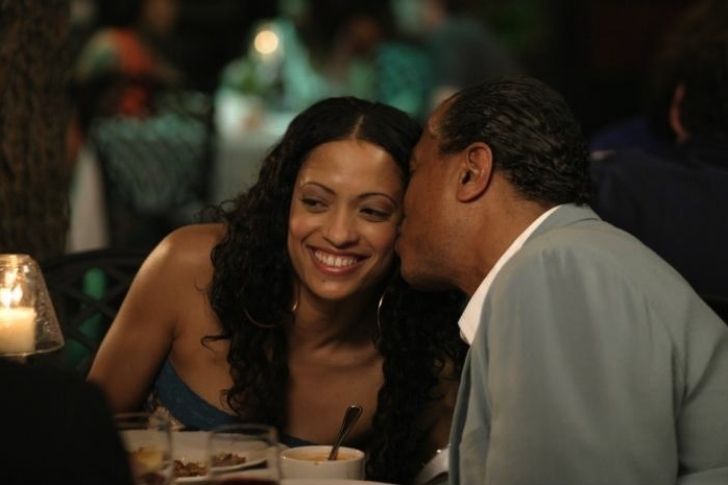 Starring: Billy Dee Williams, Zoe Saldana, Lesley Ann Warren, Hill Harper
Directed By: Jordan Walker Pearlman
Constellation is a drama that tackles a profound interracial relationship set within an extended family's reunion at a funeral. Helms Boxer, portrayed by Billy Dee Williams, has distanced himself from his family. Due to his sister passing away, who made him the executor of her estate, Helms had no choice but to return home. He is then met with deep-set family issues and unrequited love in the wake of her sister's death.
Based solely on the premise of the film, as well as the degree of talent that the cast members have, you would think that you'd be in for good quality drama. Unfortunately, the Tomatometer says otherwise. Taking a closer look at the reviews of the critics, the underlying problem of the film was its deathly slow plot development. Whether Jordan Walker Pearlman intended the slow-moving storytelling or not, the film requires a lot of patience and an acquired taste for these kinds of movies.
37. Folks! (1992)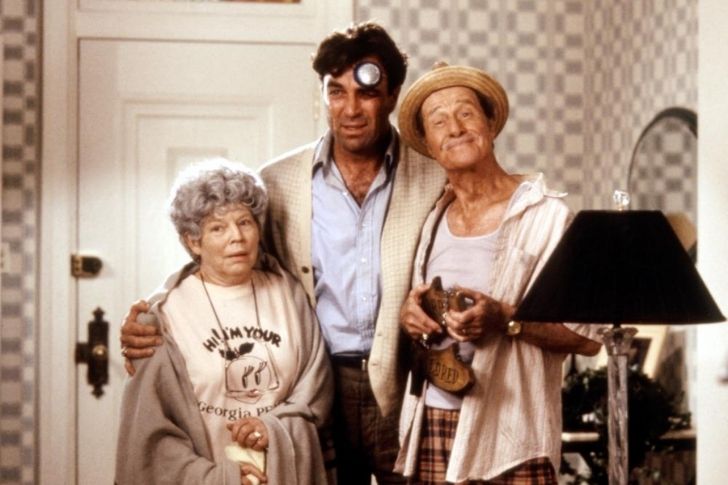 Starring: Tom Selleck, Don Ameche, Anne Jackson, Christine Ebersole, Wendy Crewson
Directed By: Ted Kotcheff
Folks! is a comedy film starring the distinguished actor, Tom Selleck. The story follows his character, Jon, who deals with a series of unfortunate events that stems from his parents, portrayed by Don Ameche and Anne Jackson. Jon's house gets burned down and he invites his parents to live with him. Not long after, he loses his job, and his wife and kids leave him. His sister then moves in with his sons, while his parents, for better or worse, will attempt to help him solve these issues.
The Tomatometer in this film may be a clear sign of the changing of times. The critics'consensus is that the quality of humor misses its mark and is heavily rooted in ageist jokes. The audience score, however, says a slightly different story. Tom Selleck may just have the insurance of a very supportive fan base, who scored this 50%.
36. Police Academy 4 – Citizens On Patrol (1987)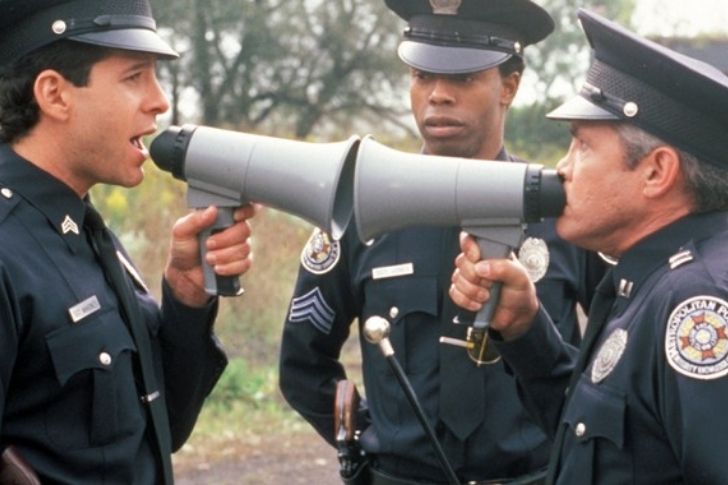 Starring: Steve Guttenberg, Bubba Smith, Michael Winslow, David Graf
Directed By: Jim Drake
The premise of this 4th installment of the Police Academy revolves around the police commander devising an ingenious idea of hiring civilian citizens to work alongside his police officers. Sgt. Carey Mahoney, portrayed by Steve Guttenberg, is then given the task of training and preparing the citizens. At the onset, Sgt. Carey frivolously takes on the job, but everything changes when he learns that his rival, Captain Harris, is aiming for the commander's job. He does everything to make the commander's plan work and to foil Captain Harris's ambitions.
The initial releases of the Police Academy movie series were a commercial success and have garnered critical acclaim. Understandably, the movie execs and producers approved sequel after sequel and shelled out more investment money to prolong the franchise's success. Unfortunately, this fourth one missed its mark. The critics'consensus says it all. The movie falls flat when it comes to the comedic expectations that you would have from the franchise.
35. Simon Sez (1999)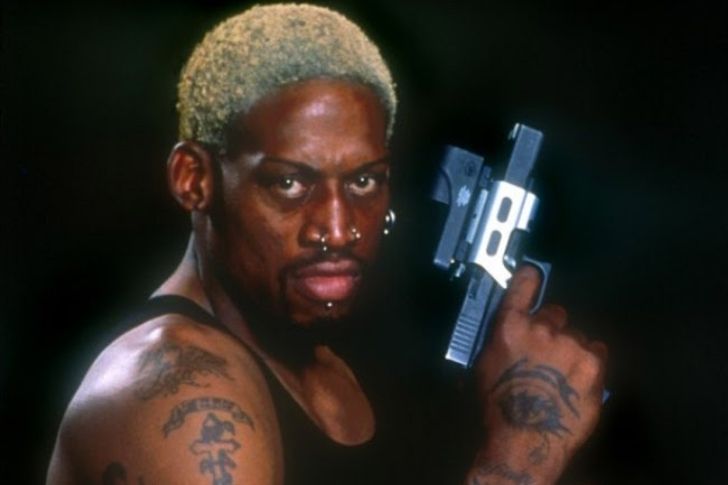 Starring: Dennis Rodman, Dane Cook, Natalia Cigliuti, Filip Nikolic
Directed By: Kevin Elders
Simon Sez is an action thriller film that revolves around Interpol agent Simon, played by basketball legend Dennis Rodman. Simon is at the French Riviera investigating a weapons deal when he gets a call from his former classmate Nick, who is played by Dane Cook. Nick asks for Simon's assistance in rescuing his boss's daughter. They later find out the people responsible for the kidnapping were the same people Simon was investigating in the first place.
There are times when there is a great divide between critic ratings and audience reception. However, this movie has received negative ratings from across the board. Even at its release back in 1999, the studio must've regretted making investments for this film, grossing only $292k at the box office. The critic's consensus sums it up best, stating that there are better options than this film no matter how starved you are from movie entertainment.
34. Precious Cargo (2016)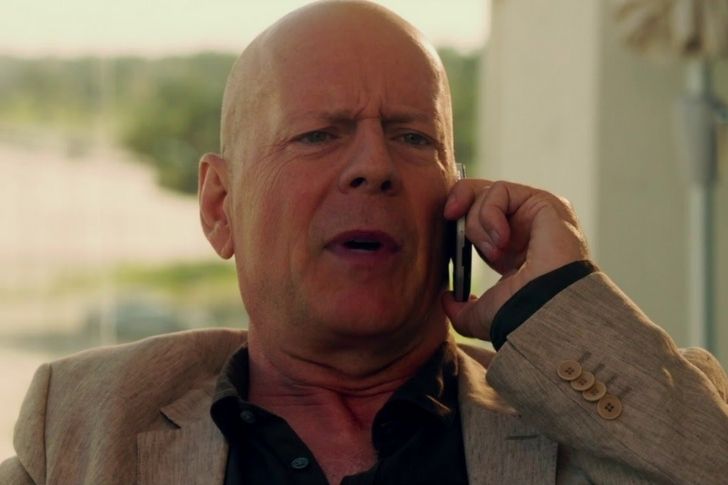 Starring: Mark-Paul Gosselaar. Claire Forlani, Daniel Bernhardt, Bruce Willis
Directed By: Max Adams
Precious Cargo is as B-rated as you can get. Bear in mind that that statement may just as well be an insult to some B-rated film classics. One critic sums it up best – the producers must have busted out the majority of the studios budget for some slick action sequences and Bruce Willis's cameo. They should have portioned more budget for good writers. The film suffers from underwhelming dialogues structured around a bland story plot. Bruce Willis played a stereotypical action-movie murderous boss and Claire Forlani played a thief who recruits an ex-lover, who was portrayed by Mark-Paul Gosselaar, to steal expensive gems.
Bruce Willis is understandably at the tail end of his long successful career and is cashing in quick on easy movie deals. Whatever his reasons may be, his presence in this movie was not sufficient enough to sway the opinions of its audiences. Similar to the negative reviews of the Tomatometer, the audience score rates this film a very low 22%.
33. Max Steel (2016)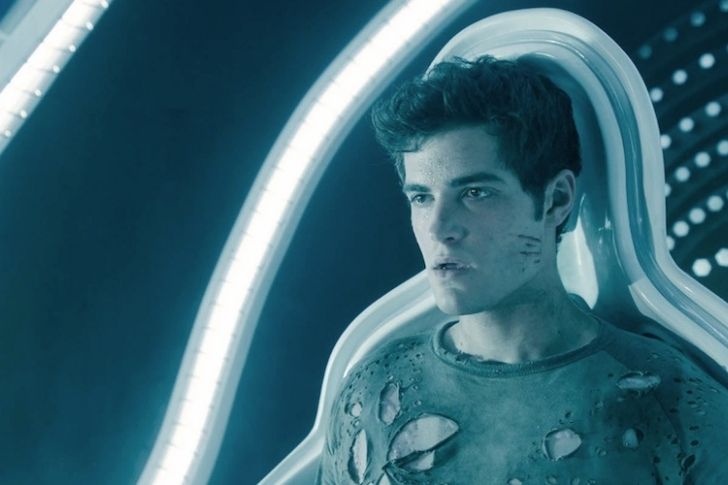 Starring: Ben Winchell, Maria Bello, Ana Villafane, Josh Brener, Andy Garcia
Directed By: Stewart Hendler
Max Steel is based on a TV series back in the '90s with a commercially successful action figure collection. This 2016 adaptation had the potential and making of a good sci-fi popcorn flick and even landed the great Andy Garcia to portray the antagonist, Dr. Miles Edwards. The film's premise has a coming-of-age undertone and follows the story of a teenager, Max McGarth, played by Ben Winchell. Max discovers his latent ability to generate the most powerful energy in the universe. He is then met by an extra-terrestrial, Steel, who has the capabilities to utilize Max's ability. Together they discover the secrets of Max's past and the story behind his strange powers.
Unfortunately, the story-telling of the film did not match the expectations of the critics and viewers and wasn't able to deliver upon its potential. The screenplay lacked flair and imagination despite the studio's hefty investments. At some point, the script suffered from half-baked character development.
32. Transylmania (2009)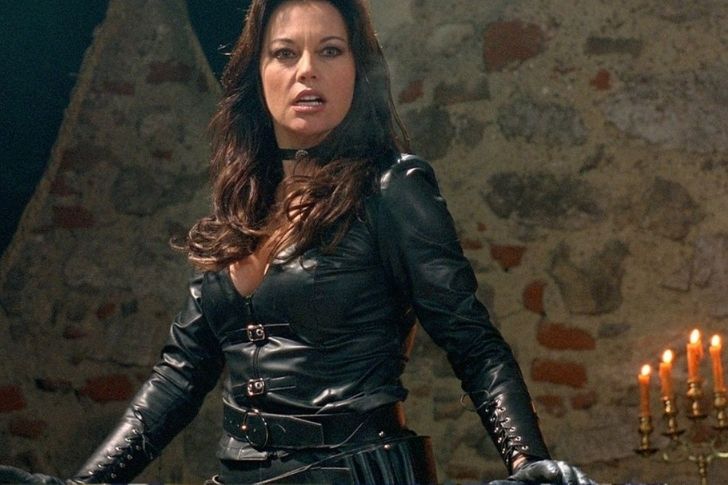 Starring: Patrick Cavanaugh, James Debello, Tony Denman, Jennifer Lyons
Directed By: David Hillenbrand, Scott Hillenbrand
Some comedy movies thrive in edgy humor and over-the-top sexualized jokes. From the '90s classic and successful franchise that is American Pie to the adventurous EuroTrip movie, these types of comedy garnered a relative degree of commercial success, especially towards its adolescent and college student fan base. This kind of movie also paved the way for the film success of movies such as Superbad, Pineapple Express, and the like, which thrive on the formula of edgy, borderline nonsensical humor.
Ultimately, it's a hit or miss for these types of films, and for Transylmania, unfortunately, it was a big miss. The story revolves around a group of college students who go to a Romanian Castle, caught unaware that it is festered by vampires. The critics'consensus is that the movie consists of low-brow humor that typically falls flat and threads the line of politically incorrect satire.
31. Killing Me Softly (2003)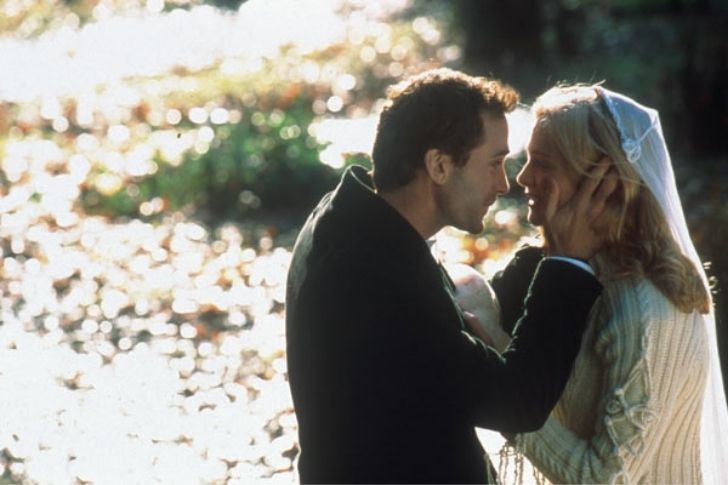 Starring: Heather Graham, Joseph Fiennes, Natascha McElhone, Ulrich Thomsen, Ian Hart
Directed By: Chen Kaige
Killing Me Softly is a mystery thriller directed by distinguished director Chen Kaige. He hails from Beijing, China, and is one of the Chinese greats. He was responsible for films such as The Emperor and the Assassin, Together, and Sacrifice, among others. It is his first English film and he is amongst the fifth generation of filmmakers who attended the Beijing Film Institute after their cultural revolution. Apart from the strong political undertones his films present, he also conveys a great degree of unique dramatic visual qualities. Chen has also received several accolades in film festivals in Tokyo, Berlin, and Cannes.
That being said, his 2003 film, Killing Me Softly, came as a huge disappointment. The premise is about a woman, played by Heather Graham, and her estranged relationship with her husband after learning about his past relationships. The critics were met with cringy dialogues and absurd plot twists which left the film with terrible reviews.