Through the years,the entertainment industry has introduced us to numerous stars. They may have garnered fame through different means,such as landing acting credits in movies or producing hit chart-topping songs,but one thing's for sure: these celebrities have since become quite successful in their own right. Even so,that doesn't mean they're all alone in their journey to stardom.
At this point,it's safe to say just about every one of us has heard of the notion that no man is an island. Well,such is the case for these celebrities. Along with their millions of fans,other people worth noting are their families,friends,and,of course,significant others. With that said,if by any means you're interested in who they are or have dated along the way,then this article is for you. Now then,without further ado,let's take a look at some of the entertainment industry's famous couples. Starting off the list,we have a name that many have undoubtedly heard of,especially in recent years.
Lee Pace & Matthew Foley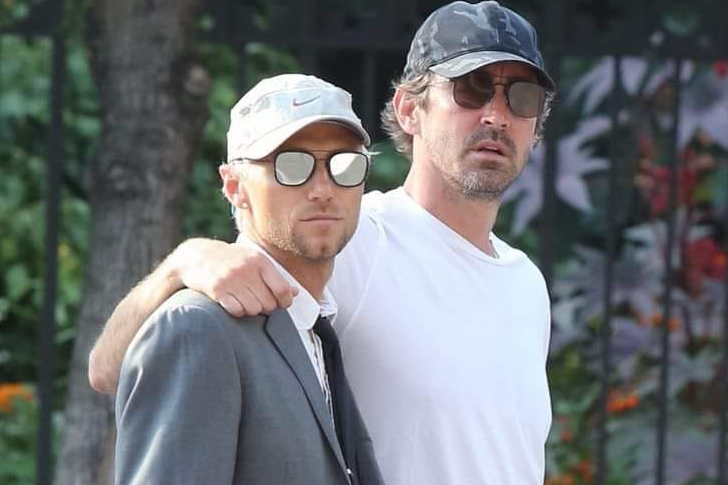 Lee Pace has certainly made a mark in Hollywood especially after his portrayal of the Elf King in The Hobbit. However,the actor has several films and TV shows to his name like Pushing Daisies and Guardians of the Galaxy. Off-screen,the actor prefers to keep his personal life out of the limelight,but his fellow actor,Sir Ian McKellen,outed him accidentally. The good news is that Pace did not take it as a slight. He did come out on his own but stated that he would rather talk about his work than his personal life.
This did not stop his fans from trying to find out more about his romantic life,however,and it seems that his social media account gave us a glimpse of his partner,Matthew Foley. His long-time partner works in Thom Browne and it is clear that these two are made for each other. To their credit,they certainly know how to keep everything under wraps but are willing to share some snippets of their lives together.
Adam Lambert & Sauli Koskinen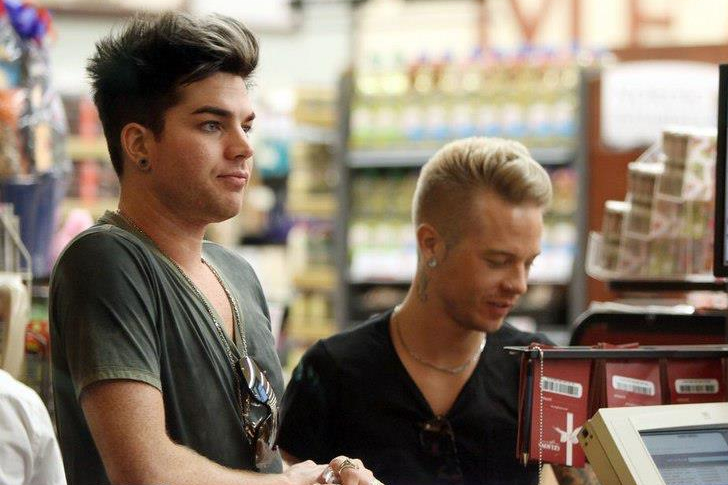 Besides movies,a significant portion of investment money has also been spent producing various kinds of TV shows. One such genre worth noting is the talent show/reality genre. Among these titles,it's safe to say just about everyone has heard of the American Idol series and Big Brother franchise.During its eighth season,American Idol introduced to the world a new star – Adam Lambert.
Since his stint on the show,he has graced the airwaves with albums such as Original High and For Your Entertainment. For a time,he had a relationship with his former partner-now-friend Sauli Koskinen. Like Lambert,Koskinen got his first shot to fame in reality TV,having appeared in Finland's Big Brother. Since then,he has garnered even more fame as a show host. Plus,he also showcased his dancing chops by competing in Dancing on Ice Finland and ultimately won that season.
Alex Sykes & Wanda Sykes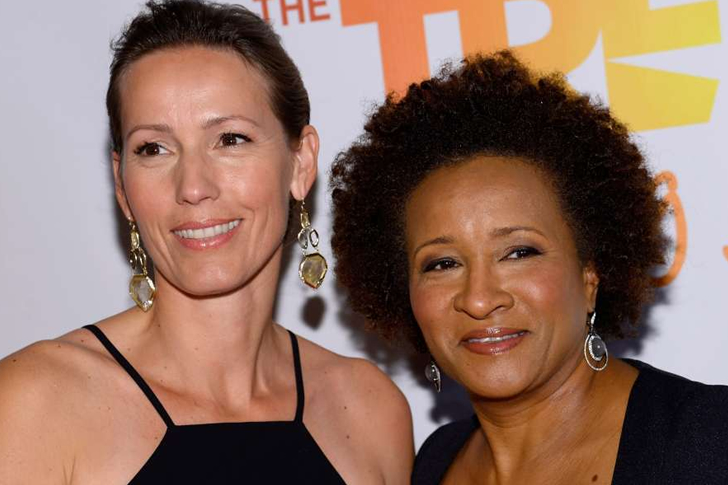 For her start under the spotlight,Wanda Sykes first began as a writer. Despite mostly doing behind-the-scenes work,she eventually garnered a high degree of recognition thanks to contributions on The Chris Rock Show. Sometime after,she then made her way to more on-screen roles,and because of that,Wanda is often recognized for starring in projects such as The Good Fight,The Upshaws,and Curb Your Enthusiasm.
When it comes to finding a date,though,Wanda doesn't resort to the usual pick-up lines. Instead,she talks about remodeling her kitchen. As it turns out,that tactic worked. For more than a decade now,Wanda has been happily married to her wife,the interior designer Alex Sykes. While the couple prefers to live a low-key lifestyle,that hasn't stopped them from posting a couple of photos on their respective Instagram pages,both of which contain stills from their travels and other day-to-day activities.
Cheyenne Jackson & Jason Landau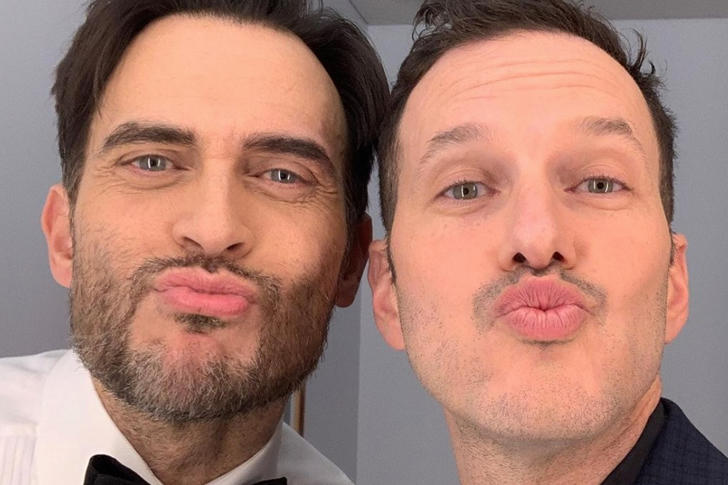 Like many of his colleagues,Cheyenne Jackson began his career as a stage actor. Along with his work in productions such as The Most Happy Fella and West Side Story,one of his most notable stage gigs would arguably be his lead performance in the musical All Shook Up. With that said,he has landed more than a few on-screen projects,including United 93,Glee,30 Rock,and American Horror Story.
Outside the spotlight,the actor/singer is also a loving father of two kids. In this regard,he shares his two children with his husband,Jason Landau. Like Jackson,Landau is an actor who has worked on a couple of projects through the years. With that said,some of these titles include Subway Café,Will & Grace,and American Dreams. Perhaps someday soon,the two can collaborate on a project.
Allison Mack & Nicki Clyne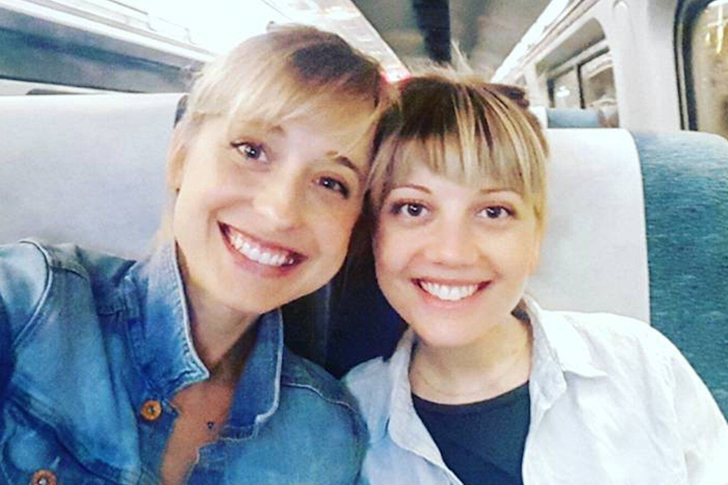 Along with celebrities who have graced the big screens,there's no doubt that many of us also love more than a few stars who got their first big shot to fame in TV. Well,such was also the case for actress Nicki Clyne. Throughout her career,she has dabbled in various projects,having even voiced a character in the audiobook World War Z. Among all of her works,though,it's safe to say Clyne is most known for her acting credit in the sci-fi series Battlestar Galactica.
For a time,Clyne was married to Allison Mack. Like Clyne,Mack garnered plenty of recognition for her work as an actress. Beginning her career with on-screen gigs for commercials,Mack got her first big break with a role in 7th Heaven. A few years later,that fame rose to even greater heights thanks to her performance in Smallville and Wilfred.
Alan Cumming & Grant Shaffer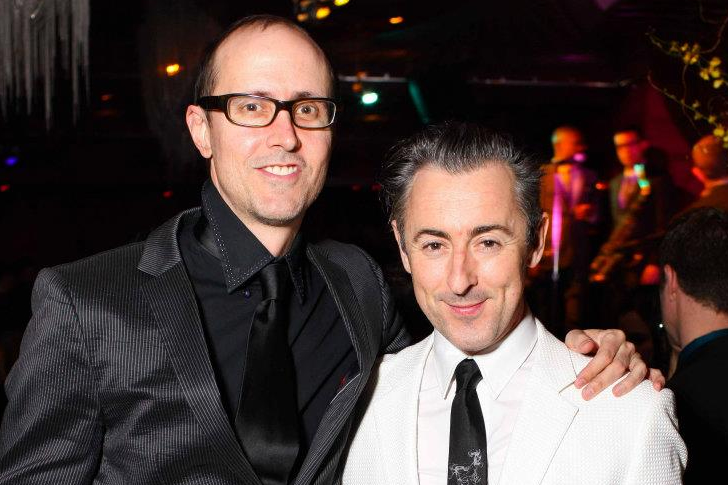 While many actors are often typecast to a particular character archetype,that hasn't stopped numerous stars from stretching their acting chops. Well,one such name worth noting would be Alan Cumming. Beginning his journey in the theater scene,taking on roles for productions such as Bent and Hamlet,Cumming eventually garnered an even higher degree of recognition and fame for his work on the big and small screen. With that said,some of these notable projects include X2,GoldenEye,the Spy Kids trilogy,and Son of the Mask.
Sometimes you just love someone so much you wish you could marry them not just once – but twice. As it turns out,that's exactly what the X2 star and his husband,the graphic designer Grant Shaffer,did. First married back in 2007,the couple renewed their vows five years later in 2012. With that said,while Cumming works in front of the camera,Shaffer opts to stay behind the scenes. Sometimes,he even works as a storyboard artist.
Christine Marinoni & Cynthia Nixon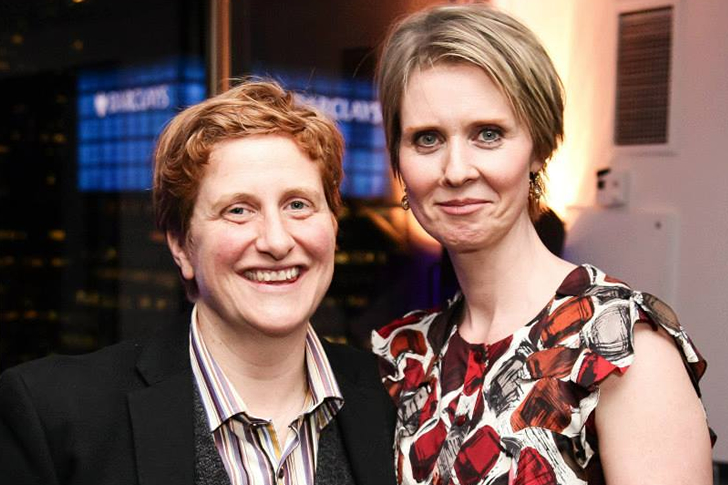 More often than not,a passion for something can be discovered with some help from another person. Well,for Cynthia Nixon's love for acting,that credit goes to her mother,an actress who introduced her to the theater scene. With that said,it's no surprise her journey into the acting scene started early. In fact,one of her earlier gigs was appearing as one of the imposters on the show To Tell the Truth.
Since then,Nixon has garnered widespread recognition for her work in a variety of shows,movies,and stage plays. Some notable titles include the Sex and the City series and subsequent films,Amadeus,A Quiet Passion,and Wit. Besides appearing on screen,though,the actress is also quite an activist and advocate for various things,including human rights. Of course,she isn't alone in this,and that's because she has her wife Christine Marinoni with her every step of the way.
Colton Haynes & Jeff Leatham
One could easily make the case that Colton Haynes and Jeff Leatham were well on their way to becoming one of the most popular LGBT couples today. Haynes is a well-known actor,while Leatham is a prominent fashion designer,and it seemed like they were a match made out of heaven. Despite how perfect we perceived them to be as a couple,unfortunately,they recently announced that they're going their separate ways.
The two married each other in a wedding ceremony presided by Kris Jenner back in 2017. After only six months of marriage,Leatham and Haynes are calling it quits,and are finalizing a settlement. With the help of their lawyers,Haynes and Leatham have agreed on a settlement that will include the fair distribution of their pieces of jewelry,properties,and other assets. They'll also be splitting ownership between a handful of luxury vehicles they purchased throughout their marriage.
Bridgett Casteen & Dot-Marie Jones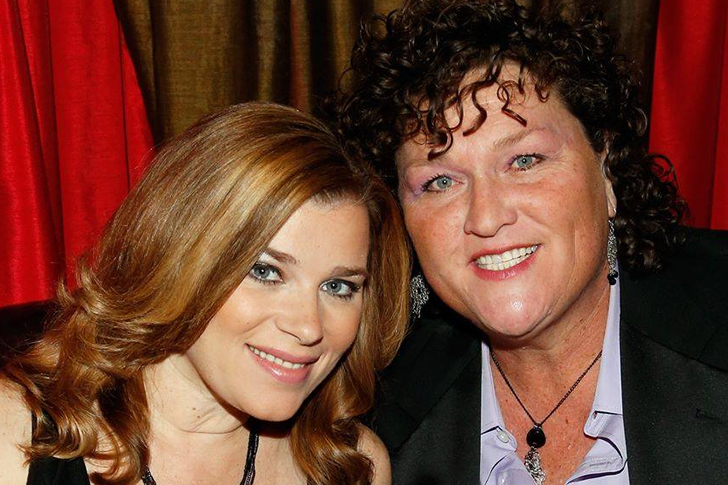 Before finding her way into the acting scene,Dot-Marie Jones earlier stints were as an athlete. Having showcased her skills in strength competitions at a young age,Jones' eventually tried her hand at sports such as track and weight lifting. Plus,speaking of hands,she also made quite a name for herself as an arm wrestler and won 15 world championships throughout that period.
Nowadays,though,it's safe to say most of her fans know Jones best for her work in projects such as Lizzie McGuire and Glee. Outside the investments she has made under the spotlight,Jones is happily married to Bridgett Casteen. Like Jones,Casteen is a former athlete who also had quite a knack for arm wrestling. Beginning their relationship back in 2010,the couple then called their close friends to their house. Initially presented as a usual gathering,the occasion turned out to be the couple's wedding.
Dave Rubin & David Janet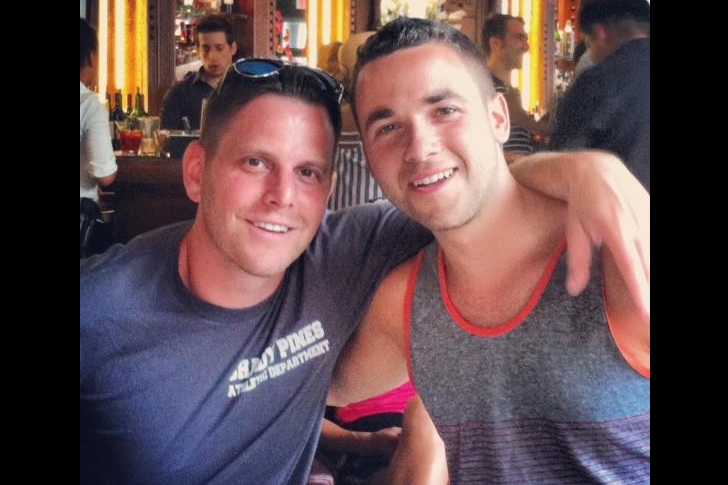 You could say that Dave Rubin and his husband David Janet are a prime example of what a perfect relationship looks like. The two first met back in 2010,and the duo details that they instantly fell in love at first sight. After dating for almost five years,Rubin and Janet decided to formally tie the knot,and they did so in a beautiful wedding ceremony on the first of September 2015.
Today,Dave and David are about to enter their seventh year of marriage. Besides their perfect marriage,things also seem to be going blissfully well for both,even their careers. Rubin continues to gain a ton of credit as a well-known comedian and media personality. Janet,on the other hand,is a flourishing businessman,entrepreneur,and executive producer. There's no doubt that these two know a thing or two about the perfect career-relationship balance!