Camryn Grimes & Hayley Erin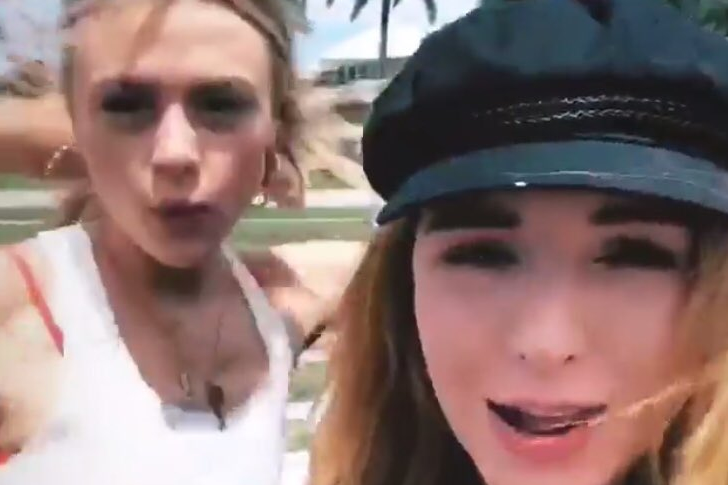 With the entertainment industry filled with various stars,it's no surprise some of them are related to each other to some degree. Take Camryn Grimes,for example. The niece of actor/singer Scott Grimes,Camryn Grimes eventually made her way to the acting scene when she was just around seven years old,which was for a role in 1997's The Young and the Restless. Since then,she has also appeared on other projects such as ER,Swordfish,and NCIS.
Another star who started at a fairly young age would be Hayley Erin,Grimes' former partner. Just around ten years old,Erin got her first on-screen gig: it was for a guest-starring role in Malcolm in the Middle. Along the way,she also landed a part in The Young and the Restless. With that said,other projects she has worked on since then include General Hospital,LA's Finest,and Pretty Little Liars: The Perfectionists.
Devin Ibañez & Fergus Wade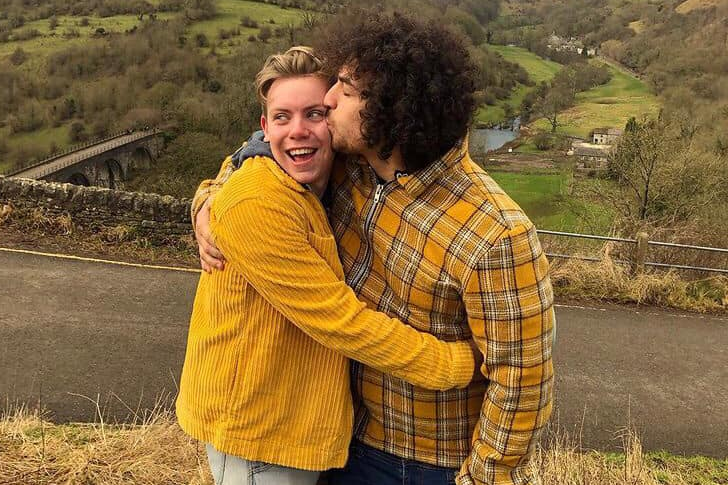 It definitely took a ton of time for pro rugby star Devin Ibañez to come out as gay. He did so through a series of inspiring social media posts that revealed his sexuality as well as his partner. Ibañez details that his sexuality isn't something that he's kept as a secret from his family and friends,but he's always felt the need to separate it from his rugby career.
Today,Ibañez is currently enjoying a successful career simultaneously with a blissful relationship. He's currently living with his boyfriend,Fergus Wade,who's currently earning his degree as a medical student. Ever since Ibañez's big reveal,he took to social media and posted a handful of inspiring and heartwarming photos of him and Wade. There's no doubt that they enjoy each other's company,and we're pretty confident that this duo will tie the knot pretty soon.
Asia Kate Dillon & Corrine Donly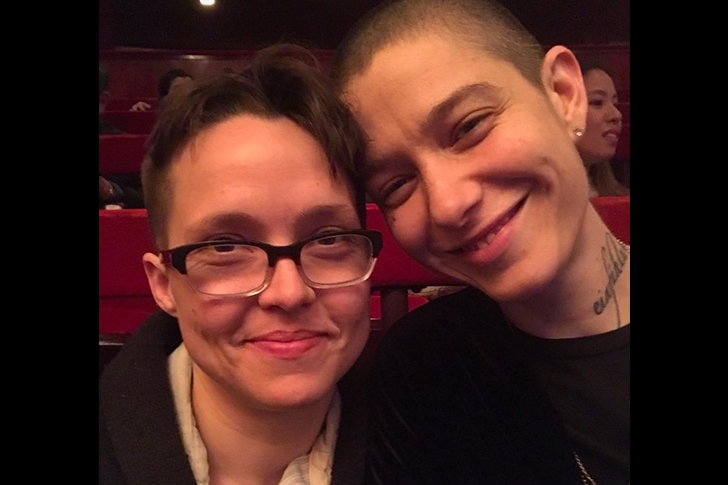 Like many of their colleagues,Asia Kate Dillon started their journey into the acting scene by taking acting classes. Suffice to say,that was – in more ways than one – the first investment they made for their eventual career. By 2007,Dillon got their first big gig,taking on a lead role for the stage production My Name Is Rachel Corrie.Since then,Dillon has found their way to more projects,both on stage and on screen.
Along with subsequent theater gigs,the actor also developed a fan base among TV viewers when they appeared in a few episodes of Orange Is the New Black. Since then,that popularity rose to even greater heights,thanks to acting gigs in projects like John Wick: Chapter 3 – Parabellum and The Outside Story. Outside the spotlight,Dillon also had a relationship with Corrine Donly,whose only on-screen work – so far – was for an episode of Viralcom.
Garry Kief & Barry Manilow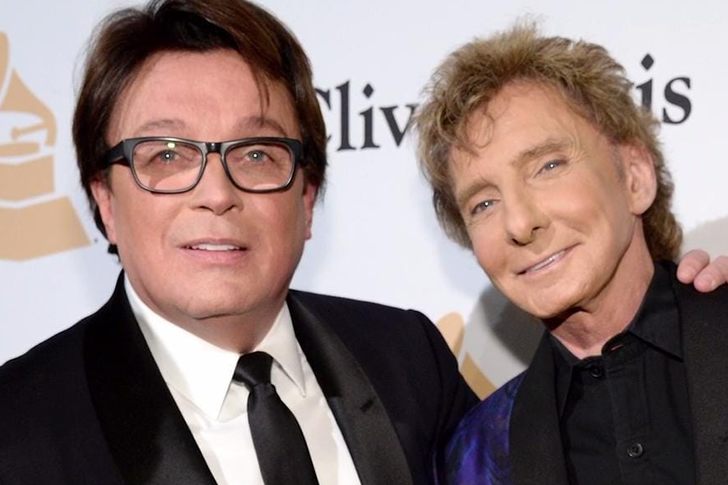 Barry Manilow is unquestionably one of the most iconic musicians of all time. Interestingly,Barry kept his relationship with Garry Kief,his manager,a secret for near four decades. Manilow recently confirmed that he's gay,and he explained to his fans why it took so long for him to reveal his sexuality. He thought he'd lose and disappoint his fans if they knew his preference,so he never did anything.
Today,Manilow looks incredibly happy,and he married Kief shortly after revealing he's gay. The two formally tied the knot in 2015,and they're about to enter their seventh year of marriage. Based on photos of them together,this duo seems to be pretty fond of each other's company,and we're confident that they're enjoying a blissful marriage. With a blissful marriage like Kief and Garry's,it's safe to assume that there won't be any intervention from any lawyer anytime soon.
Alison Balian & Saffron Burrows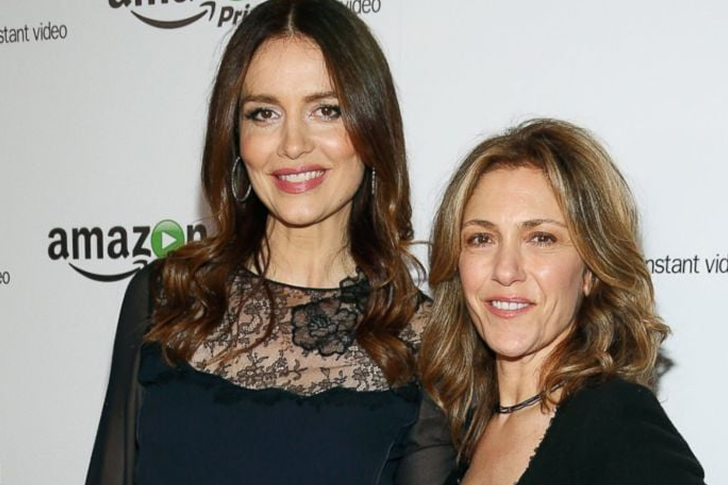 By the looks of things,the acting bug came to Saffron Burrows at a young age. First taking acting classes when she was 11 years old,she then garnered some fame when she dabbled in the modeling scene. Even so,she didn't let go of her passion for performing. Making her debut back in 1993 with a minor role in In the Name of the Father,Burrows has since starred in other projects such as Deep Blue Sea,Mozart in the Jungle,Troy,and The Bank Job.
While she may have garnered widespread recognition for her work in the acting scene,Burrows' ex-wife Alison Balian opts to work behind the scenes. Making most of her investments in the entertainment industry as a producer for titles such as The New Age,Balian is perhaps most known as one of the long-time writers of The Ellen DeGeneres Show.
Brad Goreski & Gary Janetti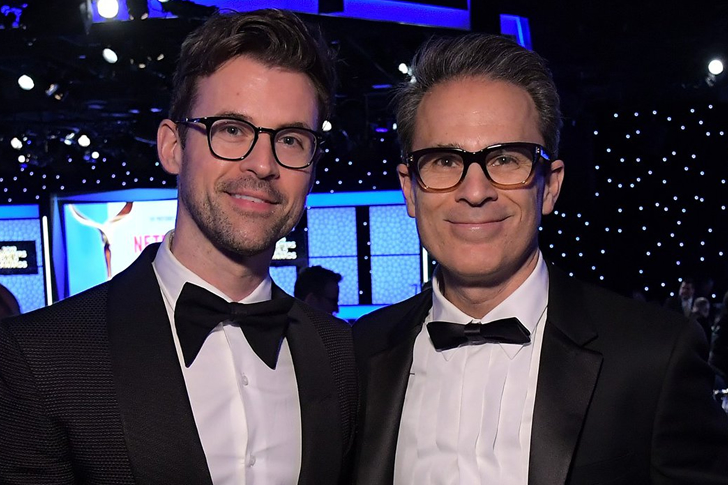 Brad Goreski has been able to make a name for himself as an actor in the entertainment industry. Interestingly,he's in the same industry with his husband,Gary Janetti,who works behind the scenes both as a writer and producer. Janetti has landed several spots in prominent television projects,including credits as a writer for Family Guy and Will & Grace. You could say that this writer-actor duo is a match made in heaven.
Goreski and Janetti decided to formally tie the knot in a lovely wedding ceremony back in 2017. They're about to enter their fifth year of marriage,and they certainly appear to be quite happy together. Today,this duo continues to work in the entertainment industry,and we're wondering if they'll work on future projects together. Nonetheless,Goreski and Janetti seem to be incredibly supportive of each other's careers,which is something that most of us find absolutely adorable.
Cara Delevingne & Ashley Benson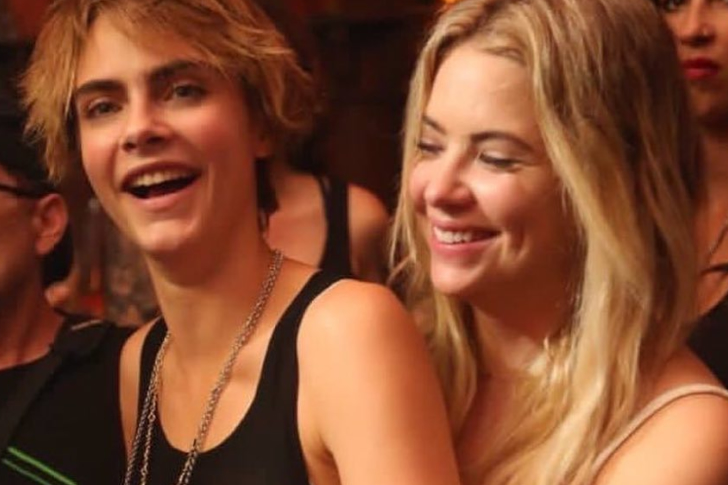 There's no denying that Cara Delevingne has developed quite an impressive fan base through the years. Beginning as a model,she eventually expanded her horizons by trying her hand at acting. Suffice to say,this effort paid off,and her popularity rose to even higher degrees. Along with her debut gig,2012's Anna Karenina,the actress/model has also worked on projects such as Paper Towns,The Face of an Angel,and Kids in Love.
Along the way,Delevingne had developed a relationship with Ashley Benson. Sadly,though,the two had already parted ways back in 2020. With that said,Benson started off as a model before making her way to the acting scene. With her film debut being for 2004's 13 Going on 30,Benson has appeared in other titles such as Spring Breakers,Christmas Cupid,and Chronically Metropolitan. Still,there's no denying most viewers arguably know her best for her role in Pretty Little Liars.
George Takei & Brad Altman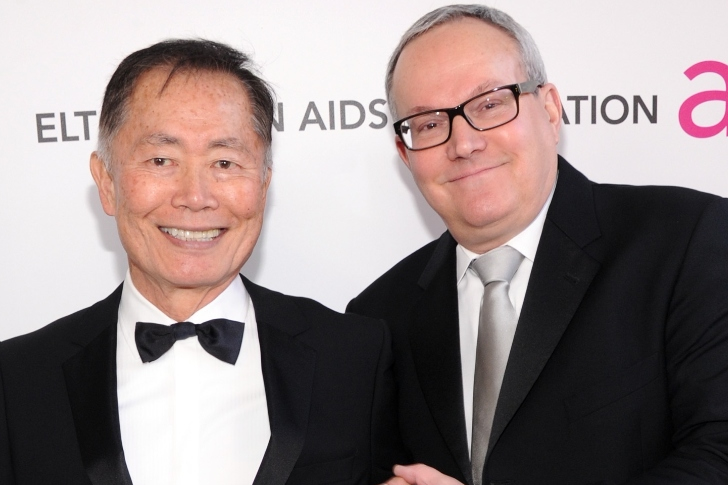 Love conquers all,and you could say that it's the case for Brad Altman and George Takei. It's been over thirty years since they first got together,and today,this happy pair is making up for all the time they lost in the public eye. Interestingly,this duo spent over two decades hiding their relationship for a variety of reasons. One of those reasons included the duo's fear of Altman losing his career over his relationship with Takei.
After revealing that he was gay in 2005,Takei eventually revealed his long-running relationship with Altman. Three years later,the two found themselves exchanging their "I do's," in a beautiful wedding ceremony held in Los Angeles' Japanese American National Museum. There's no question that this pair is incredibly happy together,and we're more than confident that they won't be needing any marriage counseling or lawyer intervention anytime soon.
Chely Wright & Lauren Blitzer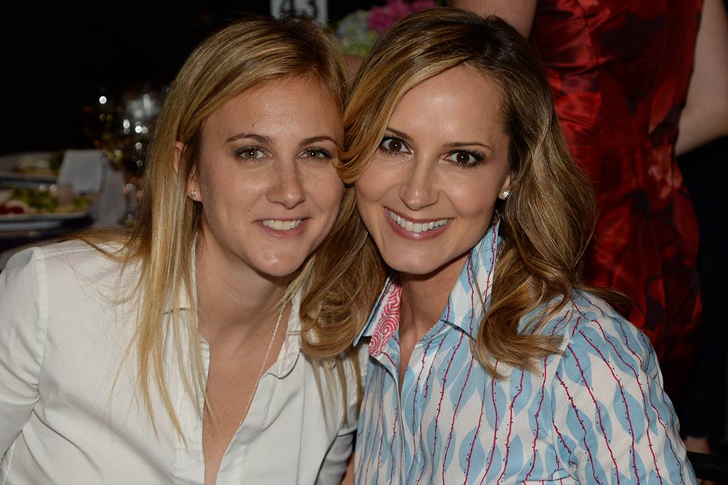 A journey has to start somewhere. For Chely Wright,her adventure to becoming a country star began during her childhood. Learning a couple of instruments before turning ten,Wright then started her first country band called County Line when she was just 14 years old – her dad was the bassist. Not a bad start,for sure.Since then,Wright has become quite a successful singer in the music industry,taking credit for releasing millions of records around America alone.
Along the way,she also tried her hand at writing with her very own memoir,Like Me. Of course,when celebrating these achievements,there's no doubt that the I Am the Rain singer has someone to spend the occasion with – her wife,Lauren Blitzer. While Wright is known for gracing the airwaves and concert venues,Blitzer opts to stay behind the scenes,working as marketing director and businesswoman.
Glenn Greenwald & David Miranda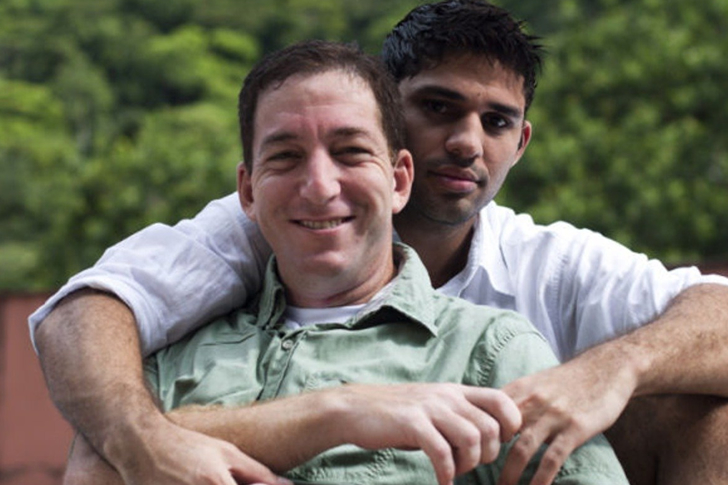 Glenn Greenwald is probably one of the most recognizable American journalists today. Greenwald is also an accomplished author,lawyer,and he's a proud member of the LGBT community. He has been married to his partner David Miranda since 2006 and is now currently in their 16th year of marriage. The two also have two children,and they're certainly one of the most adorable LGBT families you'll see today.
Greenwald and Miranda have certainly come a long way since they first met back in February of 2005. They met while Greenwald was on vacation in Rio de Janeiro,and they bonded when Miranda accidentally knocked over his drink. They must've instantly fell for each other as they immediately moved in together after only a week. Today,they live in Rio together with their two adopted kids and 24 adorable rescue dogs.