Ariel Winter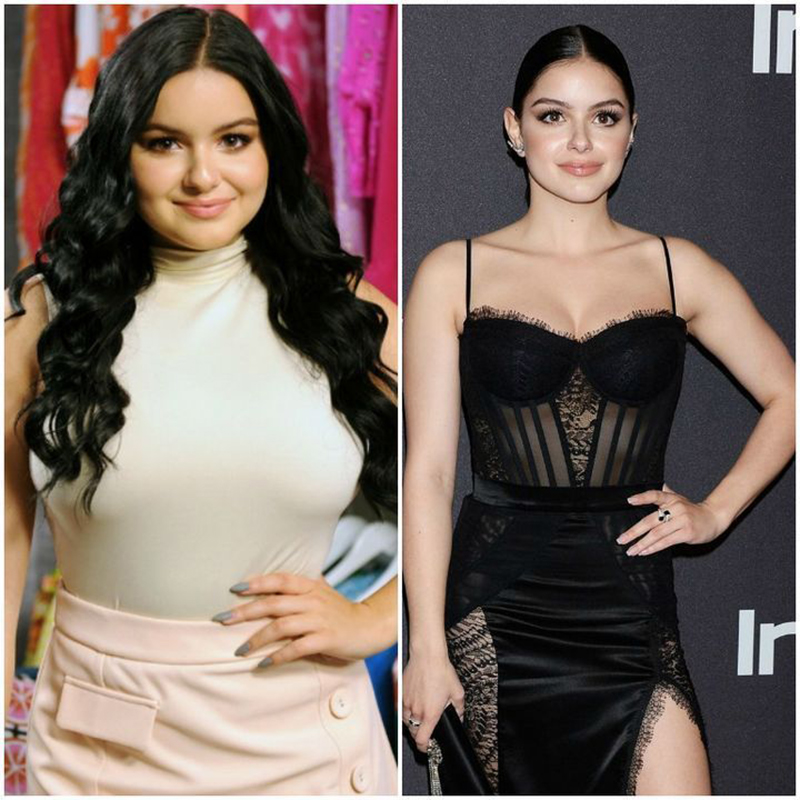 Ariel Winter is no longer the miss-know-it-all child, Alex Dunphy, from Modern Family. She is now a full-blown lady, and just like other women her age, she also suffers from weight issues. The now-24-year-old star has dealt with the body shamers since time immemorial. However, when she managed to lose 30 pounds, she faced another set of negative issues.
She said her weight loss had something to do with a change in prescription medication and not any substance use. Her new medication has now helped her shed off the pounds and even calls it a "great combination" of medicines that work for her. So, no matter what people say, Winter just shrugs it off. Credits to her psychiatrist, she is now on her way to the fit and healthy body she is dreaming of having.
Austin Russell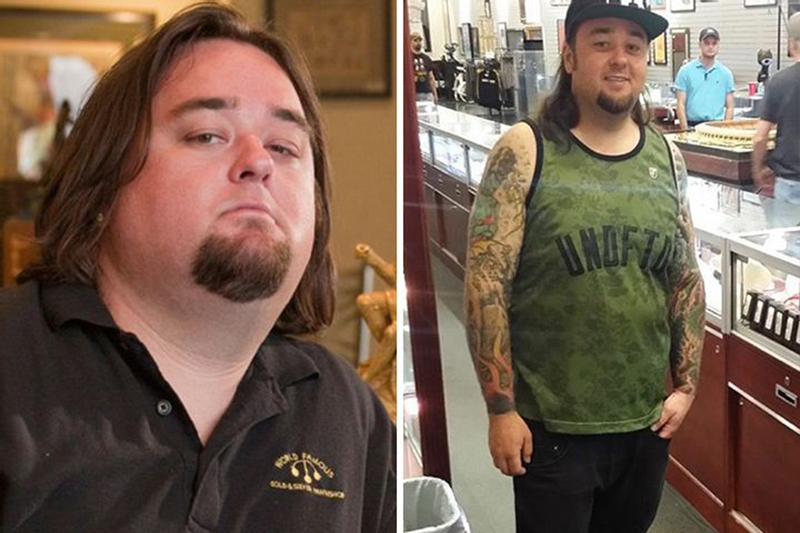 Many fans' jaws dropped after seeing the 160 pounds weight loss of Austin Russell, better known as Chumlee. The Pawn Stars might have used his investment money to undergo a gastric sleeve surgery. He is now down to 190 pounds, and he has never felt both happier and healthier since.he reality star revealed that he was already tired of struggling with his weight, so he decided to lose it after hitting 350 pounds.
THe continued that his weight had fluctuated to as much as 100 pounds, ending his "years-long battle" to finally have that healthier body and lifestyle. Chumlee had his surgical weight-loss procedure at Blossom Bariatrics in Las Vegas. Since toning down the weight, he now focuses on staying healthy by eating clean, exercising, and surrounding himself with a strong support system.
Britney Spears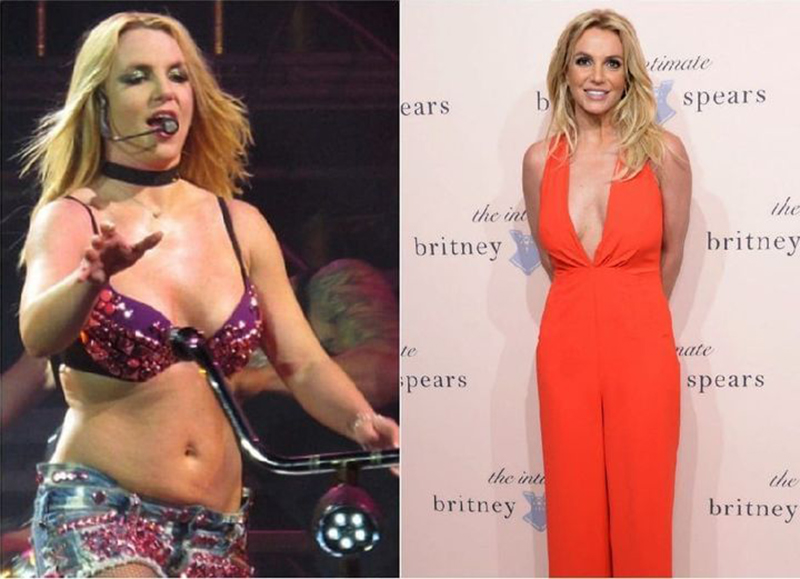 Britney Spears first rose to prominence due to her hit songs back in the early 2000s, coupled with incredible beauty and sexy physique. However, just like every woman who ages and gives birth, the Pop Princess is not safe from gaining extra weight. So, when she flaunted her bare belly in a crop top on an Instagram post, she revealed she had lost more than four pounds of weight, and she was very proud of it.
Spears admitted it was very "hard to lose weight" with the degree of hard work she had to do. The hitmaker revealed she did a little twist and turn to wear her skinny jeans and had that smaller body. Anyhow, Spears knew she might gain it back, so she wanted to savor the moment by taking a photo of herself.
Candace Cameron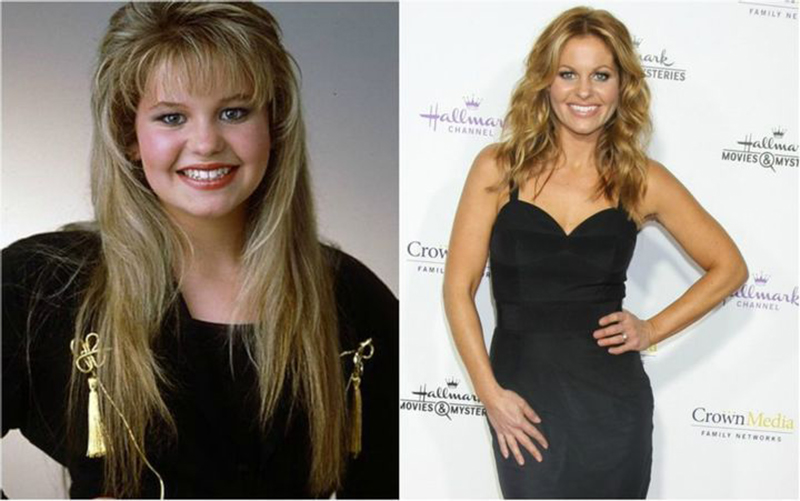 Candace Cameron's massive weight loss shocked everyone. She made the 40s the new 20s with her look, and all her hard work was definitely worth it. The 45-year-old star revealed she had never felt fit and amazing until she shed the extra pounds. She now makes an investment on her vegan diet, though she still occasionally eats fish and eggs.
She also follows a fitness routine with the help of the fitness coach Kira Stokes. Cameron usually works out on her own, doing it an hour for at least five days a week. However, when she works with Stokes, she can continuously exercise for two hours. Aside from working out and eating healthy, the talk show panelist also follows certain rules that help her maintain her fit and healthy body.
Chaka Khan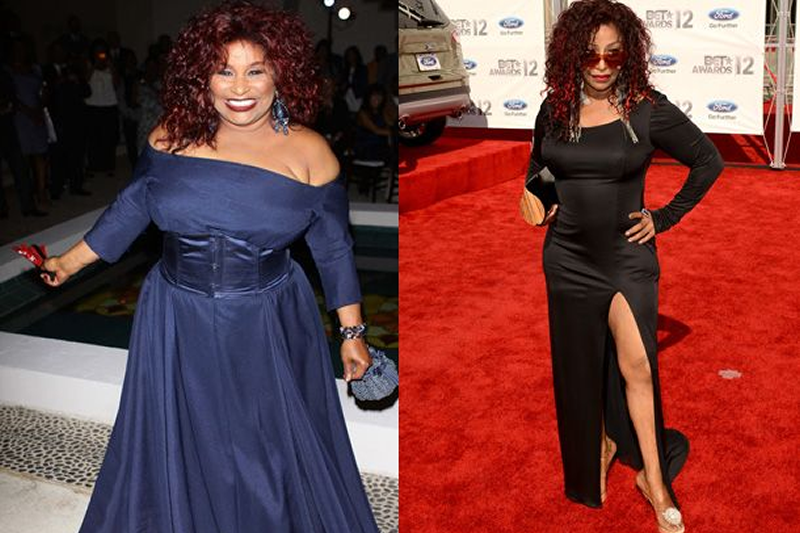 Chaka Khan is a legend in her own right. Her golden voice has entertained fans from the '70s today until today, but there was a time in her life that she didn't take care of her health. The iconic singer dramatically gained weight that she had to control after developing a disease. So, when she decided she could no longer live like that as she still had a little daughter to raise, she finally started to lose weight.
Just like many stars in the business, Khan stopped eating meat and became a vegan. Moreover, she didn't mind using her credit card to support her diet. She even tried a strict unconditional fast for a couple of months before changing her diet dramatically. Khan managed to drop more than 75 pounds, thanks to her determination.
Charlize Theron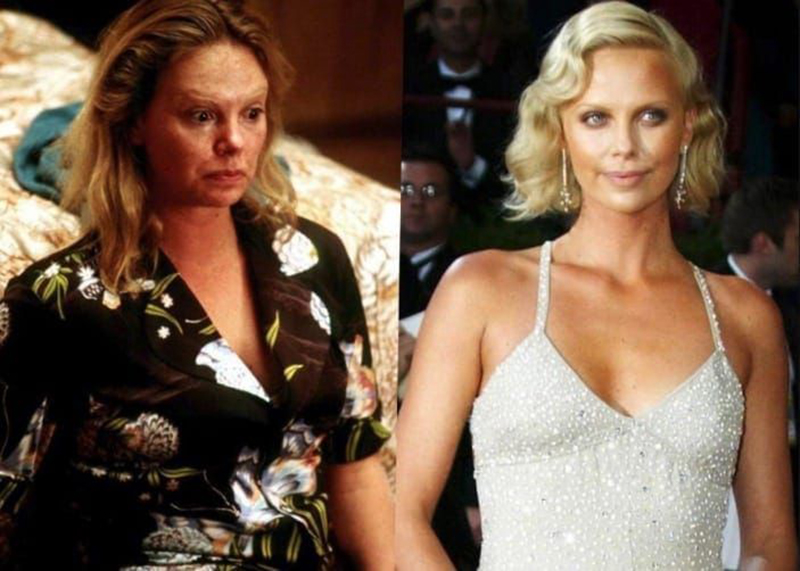 We all know Charlize Theron is the bomb, but there was also a time in her life that she gained weight. So, to return her bombshell body, the 46-year-old actress credits Pilates for the tremendous change. Her love for this mind and body exercise, coupled with a plant-based diet, was the reason for her body's major transformation. She is also very strict with herself, not eating a lot when she's not moving.
She now stays away from alcohol and eats protein-packed vegetables, dark leafy greens, and fruit. She also takes juices, kale, and green salads every day. When Theron eats healthily, gets enough sleep, and doesn't take alcohol, she reveals it is when she looks her best. It also makes her the happiest, and she believes it shows.
Chaz Bono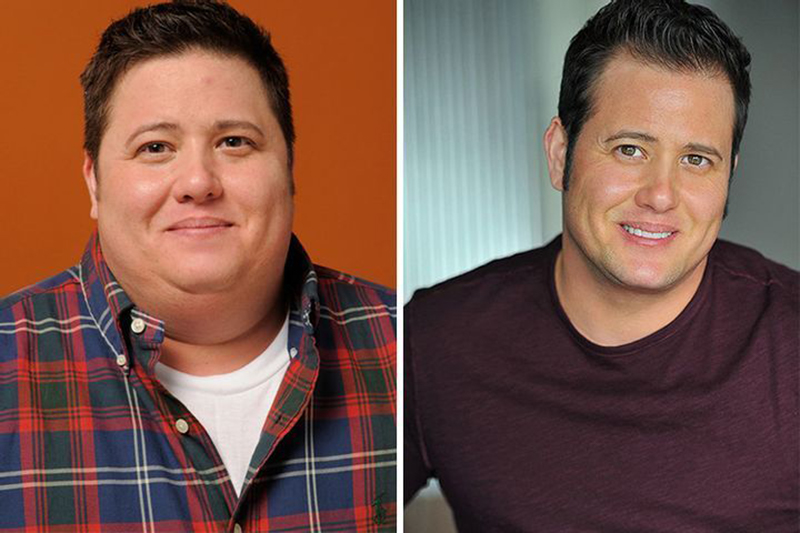 Chaz Bono surprised everyone with his major body transformation. Since years had passed, was he able to manage his body weight? The answer is "yes." He has successfully kept the pounds off. Not only that, but he has also put an end to his never-ending cycle of yo-yo dieting.The diet of Cher's son started back in 2012.
He changed his lifestyle and managed to say goodbye to 70 pounds of extra fats. It made him feel comfortable in his own skin, being 183 pounds after his degree of hard work. Everything became easier for him, from physical to emotional. The weight loss made him feel better, more comfortable, and confident. Bono also coupled his diet with martial arts training and dancing.
Chris Pratt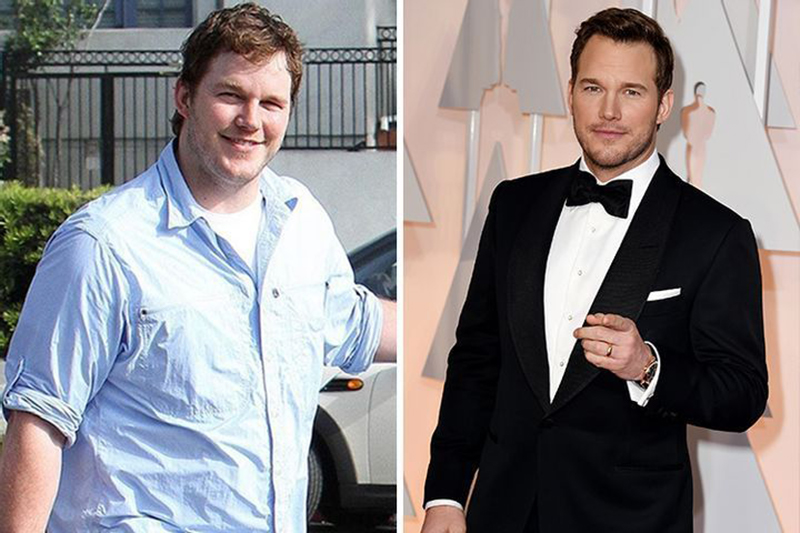 Chris Pratt took drastic measures to lose weight after he was initially rejected for the role of Scott Hatteberg in Moneyball because he was too fat for the part. He was unwilling to take no for an answer, so he started hitting the gym, upped his calorie intake to 4,000 calories a day, and drank a bunch of water. He decided to shred the pounds as quickly as possible until he was eventually rewarded by being offered the role.
Pratt's workouts included sessions of P90X, running, swimming, boxing, kickboxing, and triathlon. He even reached the degree of working with a trainer six days a week to maintain his physique. Pratt starred in hits like Zero Dark Thirty and Jurassic World.
Chrissy Metz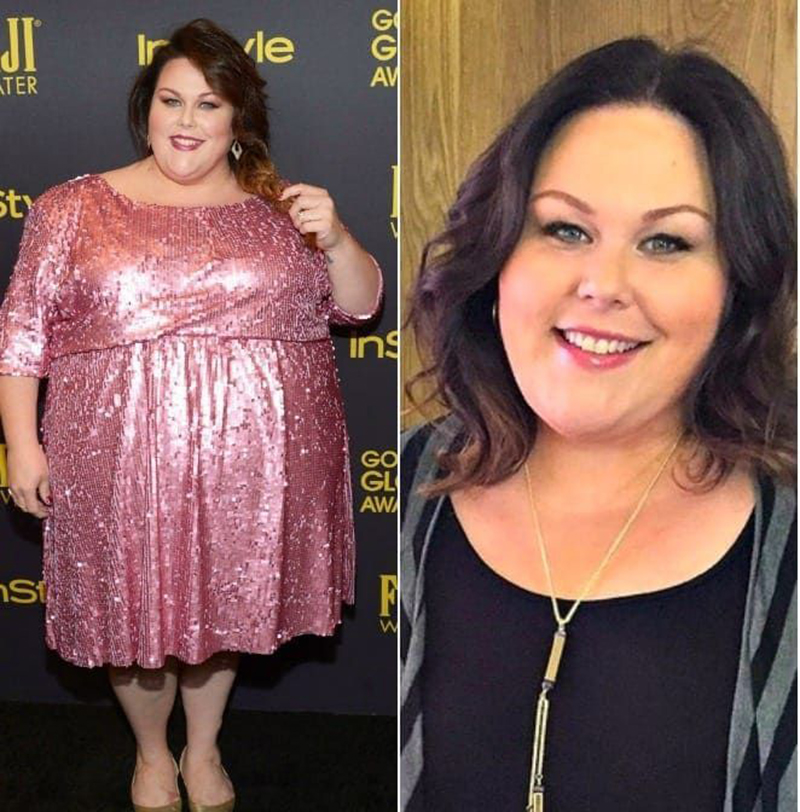 Like many of us, Chrissy Metz also struggled with obesity early and her weight loss journey has been an inspiration to many. The actress who plays Kate Pearsons in the show This Is Us lost weight at her own pace. She got the big dollars that she could use to pay her mortgage and eventually showered with Emmy nominations.
After Metz had a panic attack and was hospitalized on her 30th birthday, she started taking things more seriously and responsibly. She started a 2000-calorie diet, avoided most of the unhealthy foods, and started walking 20 minutes every day. This made a massive difference to her physical and mental health. She lost 100 pounds in 5 months.
Christian Bale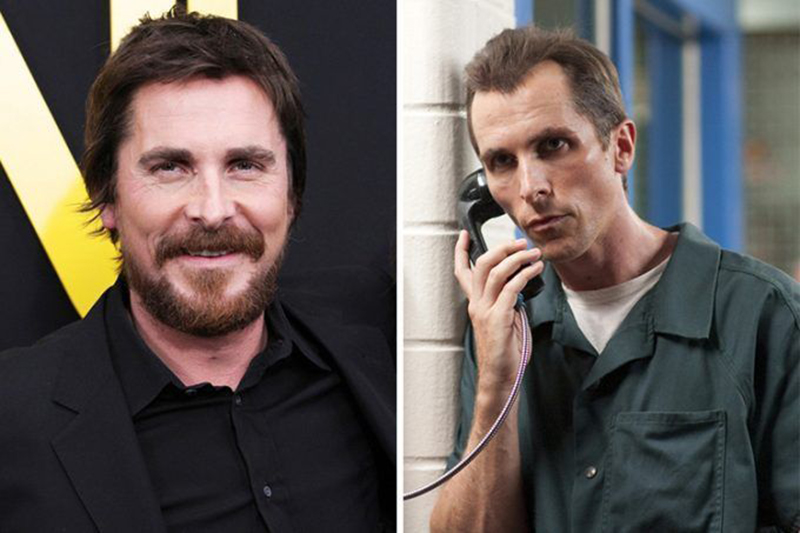 Christian Bale's portrayal of Trevor Reznik, a factory worker riddled with psychological problems in the 2005 thriller The Machinist, gets more attention than all of his roles combined. To play Reznik, he dropped 25kg in just four months. He subsided on a diet of black coffee, one apple, and a can of tuna per day. He used this extremely calorie-sparse diet to ditch the weight from his previous role in 2000's American Psycho.
Now, the spartan diet serves little more than a reminder of the effect of a low-calorie diet to the degree that it can cause a lot of stress on the body. In fact, Bale's method of 'binge-eating and weightlifting' for 2015's Batman Begins sounds much more approachable.