Christina Aguilera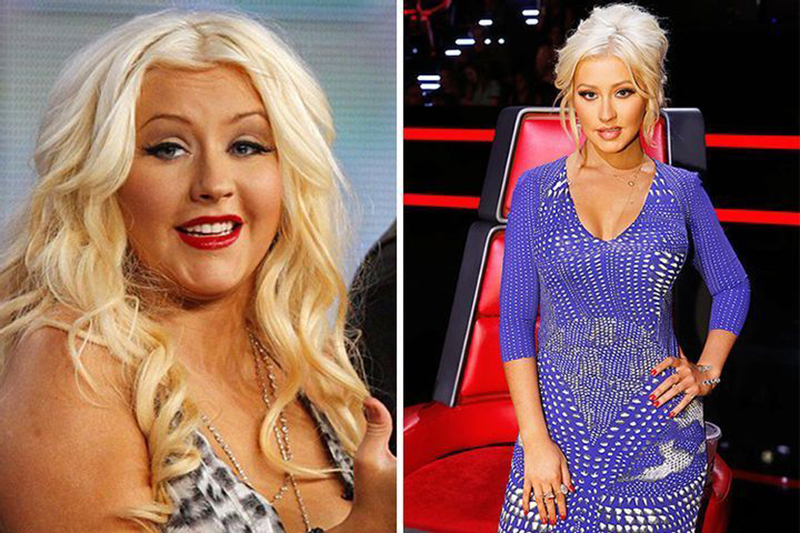 The movie Burlesque played a massive role in Christina Aguilera's weight loss. The pop star lost a whopping 50 pounds after a considerable weight gain due to her pregnancy and a bunch of other factors. With a healthy diet, exercise, and lifestyle changes, she was able to lose crazy pounds and gain her slim, sexy body back.
Aguilera took the matter seriously and enrolled under celebrity trainer Tee Sorge to help her achieve her desired look. Good thing that this happened pre-pandemic, so she doesn't have to attend online classes. She admitted, too, that the weight loss and toning made her feel sexy, confident, and more defined. Since then, the star has been able to maintain her fit figure with a specific diet and exercise regimen.
Dr. Dre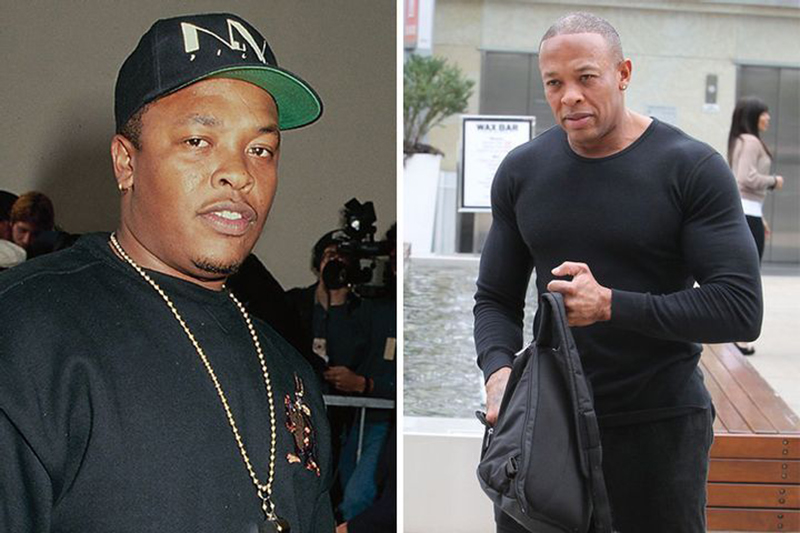 Dr. Dre, a famous American actor, entrepreneur, record producer, and rapper, is the CEO and founder of Beats Electronics and Aftermath Entertainment. He went from heavy to beefy, and people couldn't help to blink, credit to his strict workout routine.He had an incredible transformation both in physical features and how he is perceived.
Dr. Dre has got his fantastic body shape mostly from circuit training, which is basically performing many different exercises one after the other without rest. He conducts a weightlifting routine at least five days a week. His workout routines include a lot of combinations between weightlifting and body weights exercises. He also follows a high-protein diet regime and likes to eat a lot of plant-based food.
Drew Barrymore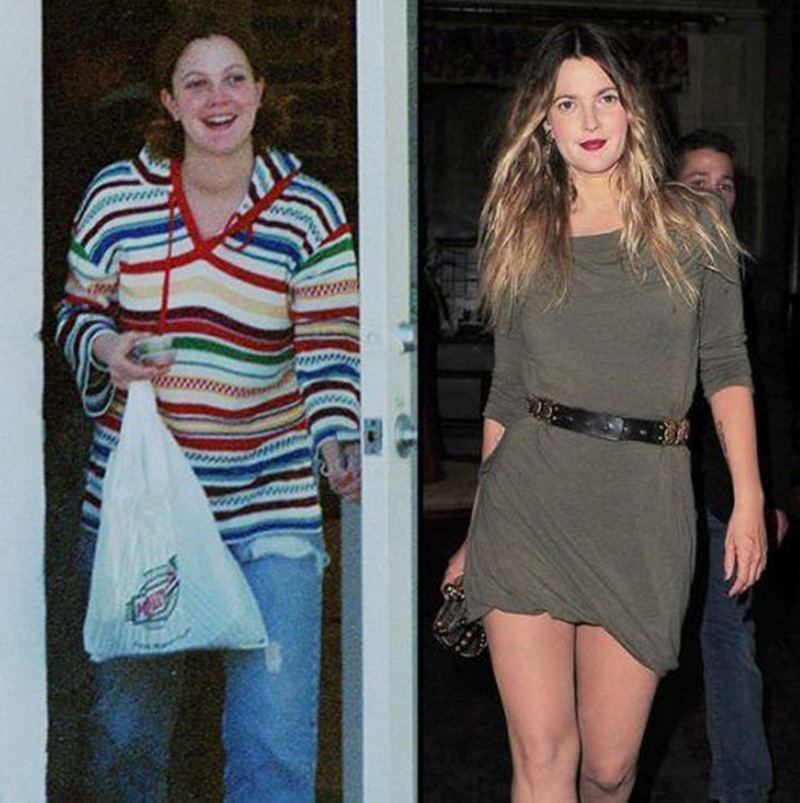 Drew Barrymore, an American actress, director, producer, businesswoman, and talk show host, admitted that her weight loss journey wasn't easy. She once said that she "trained like a mother" to lose 20lbs after giving birth to her daughters, Olive and Frankie.Barrymore believes that consistency with eating healthfully and squeezing in some exercise will always make her feel better.
She focused more on yoga for its physical and mental benefits, full-body workouts to break a sweat, and stretching for better mobility to reach her goals. She believes that achieving a certain degree of health and weight goal is just all about finding what works for your body. Barrymore also highlighted the importance of making time for yourself throughout the day.
Drew Carey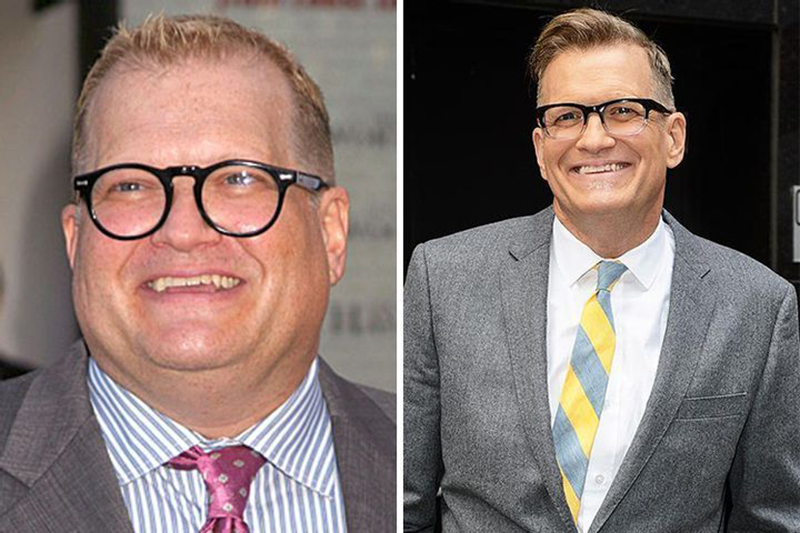 One of America's famous game show hosts, Drew Carey began his weight loss journey back in 2010. The actor-comedian has lost nearly 100 pounds since he started a very ambitious and strict exercise and diet plan and was able to maintain his physique. Carey reduced weight by cutting all junk food and carbs, drinking lots of water, hitting the gym, and doing cardio.
In 2001, the actor experienced chest pains to the degree that he was brought to the hospital while working on The Drew Carey Show. The doctors discovered blockage on one of the arteries around his heart and needed to perform an angioplasty. Carey also got rid of his diabetes through his 100-pound weight loss journey.
Gabourey Sidibe
Gabourey Sidibe started her career when she appeared in the movie Precious, earning herself a nomination for the Academy Award for Best Actress in a Movie. She then continued her successful career, earning a couple of awards and nominations with her appearance in the television show Empire. Part of her career also was a nomination for a Golden Globe.
Even at a very young age, Sidibe already struggled with obesity. Her weight loss journey included laparoscopic bariatric surgery. Credit to the procedure, she lost more than 100 pounds. Despite this, the actress didn't stop and maintained her healthy weight with proper diet and exercise. Sidibe started doing exercises three times per week for 30 minutes and even tried aerial yoga.
Graham Elliot
Graham Elliot is well-known as a MasterChef judge. He is an American chef and reality television personality. Losing weight while doing his job as a chef is tough, but the star managed to do it just right. At initially 400 pounds, Elliot dropped to a staggering 253 pounds.
The food expert underwent a sleeve gastrectomy, which is a surgical procedure that reduces the size of the stomach, so it holds less food (per Mayo Clinic). Nine months after, he has lost a whopping 147lbs. Elliot credits his success to thinking about the surgery as a stepping stone to making serious healthy lifestyle changes. Routine exercise and diet modification are vital to maintaining and improving, which are both alterations that Elliot is making.
Janet Jackson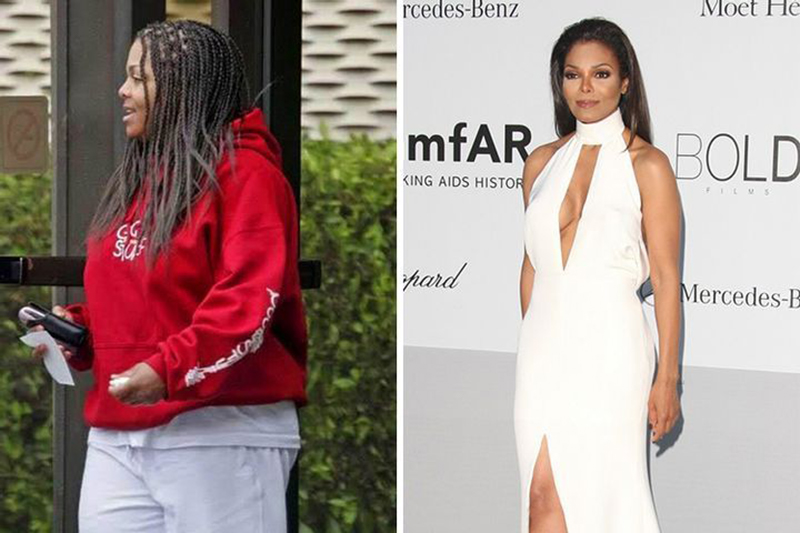 Janet Jackson had her ups and downs on the scale. We've witnessed the beautiful pop star struggle with maintaining a healthy weight throughout her long career. After beginning her Unbreakable tour back in 2015, Jackson took a break to give birth to her son Eissa in January 2017.Her British trainer, Paulette Sybliss, said Jackson started working out again six weeks after giving birth.
She trained a minimum of four times a week, doing intense, 45-minute sessions that focused on strength training. Since the superstar was working out so much, carbs were also allowed on her weight-loss plan. This is because she needed carbs to keep her energy up, and foods like pasta were okay. Credit to her well-disciplined attitude Jackson has lost about 70 pounds less than a year after giving birth.
Jason Segel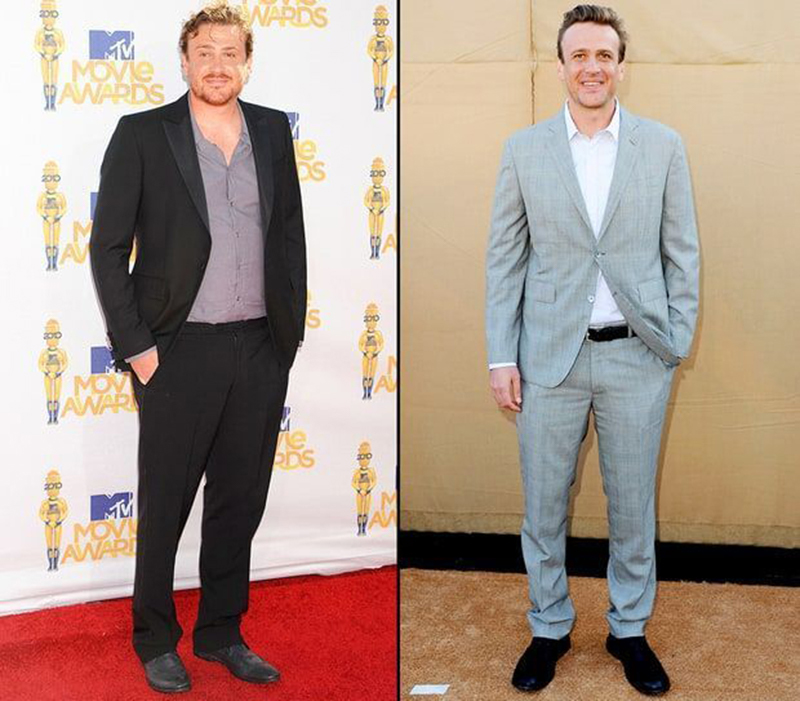 Jason Segel was in his career-high back in the early 2010s when he starred in How I Met Your Mother. The show became the sitcom to watch. However, there was something that people were not agreeable with. He was forced to lose weight for an upcoming project, The Five-Year Engagement.
In 2012, Segel had to go through a 30-pound weight loss under the demand of Ron Meyer, the president of Universal Pictures. His weight loss journey started to the degree that he was provided with a trainer to help him lose 30 pounds. Segel needed to work out twice a day. His trainer was also monitoring what he'd been eating every day. In 2013, however, under his own will, he started living healthy for his 2014 movie, Sex Tape.
Jason Sudeikis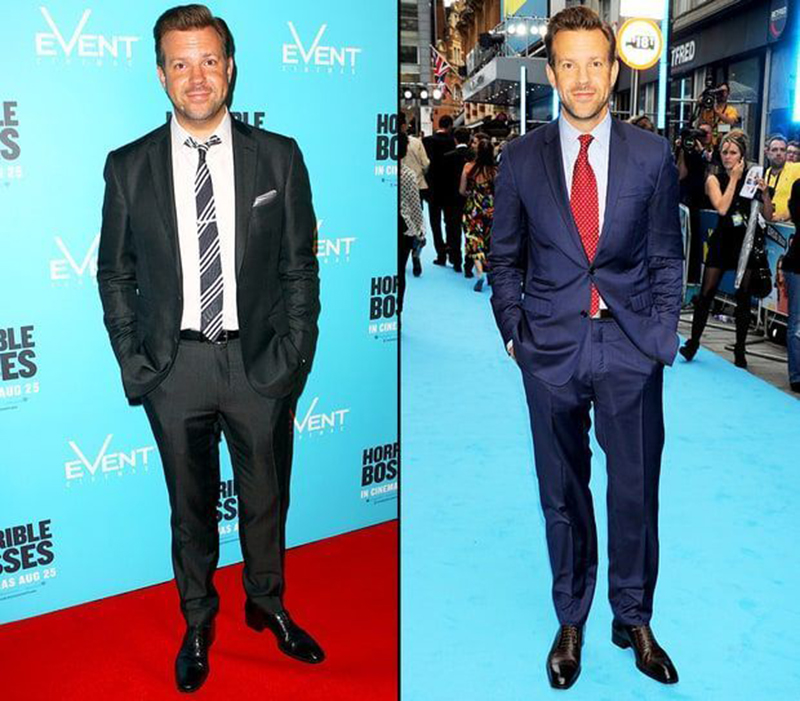 Jason Sudeikis is an American actor, producer, comedian, and writer who started his career back in the '90s. In 2013, he became a dad, which was why he decided to take his health seriously. Together with his then partner, Olivia Wilde, they started working out together. They also took the initiative to have a healthy diet, like avoiding late-night snacks.
Sudeikis lost 20 pounds in just one year and is now landing leading man roles. This made his weight loss a double success. From the sidekick role, he is now a leading man material. He once gave credit to Wilde by saying that being happy and in love was the secret to the success of his weight loss journey.
Jennifer Coolidge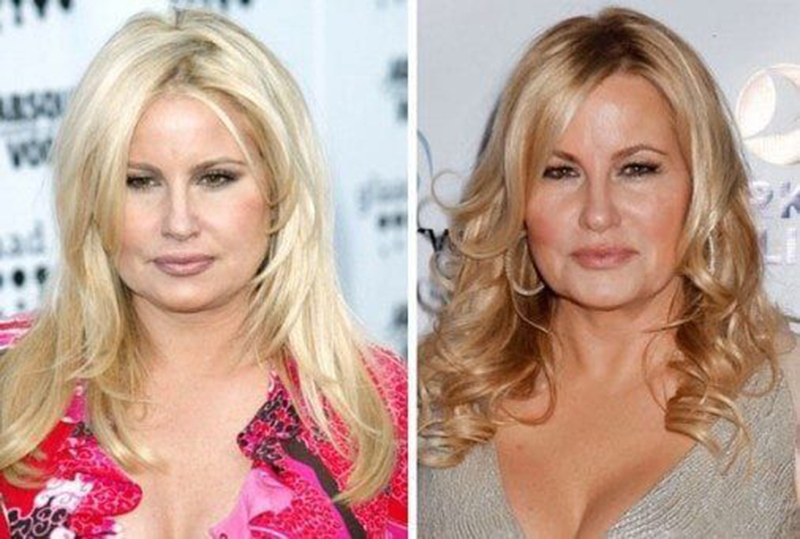 Jennifer Coolidge is an American actress and comedian who is best known for her role as Jeanine Stifler in the American Pie film series.Coolidge went through a lot of transformation of herself. She underwent some plastic surgery on her face and lost some weight to make her overall appearance look more youthful, which is one of the most important things in Hollywood.
Just recently, she almost turned down her iconic role in White Lotus because she thought she was too heavy for the role. She estimates she put on between 30 to 40 pounds amidst the COVID-19 pandemic and was ready to make some phony story to White Lotus creator, Mike White; credit to her good pal who set her straight.